Great Marketing Sells Homes
The Steamboat Group provides a comprehensive digital & traditional marketing strategy to sell your home. Our approach includes targeted online advertising to buyers looking at your home right now.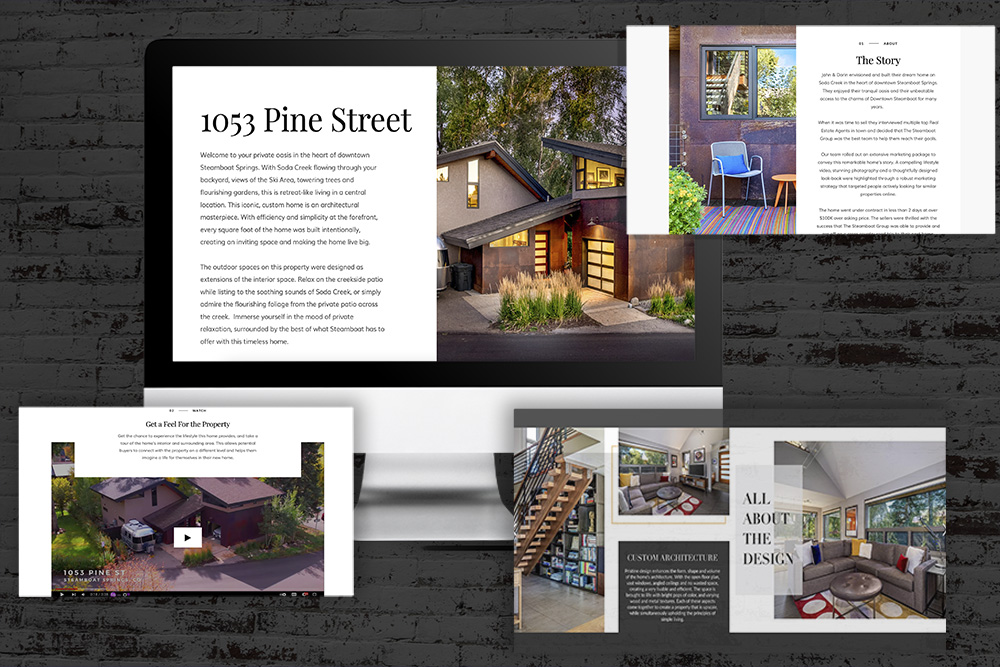 Design Matters.
Beautiful content on the web and in print catches a buyer's attention. We feature your home in a way that makes it stand out from the crowd. Design does matter! And we know how to make your home shine.
View Our Featured Listings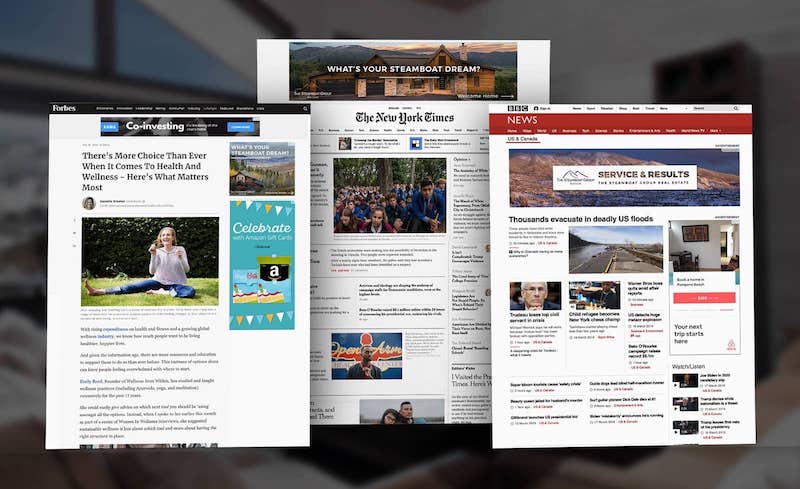 We Actively Market Your Home.
We have proprietary systems in place to identify buyers and connect our agents with them. Your home will be displayed on some of the most popular websites around the world to people currently searching.
Talk With Us About Our Approach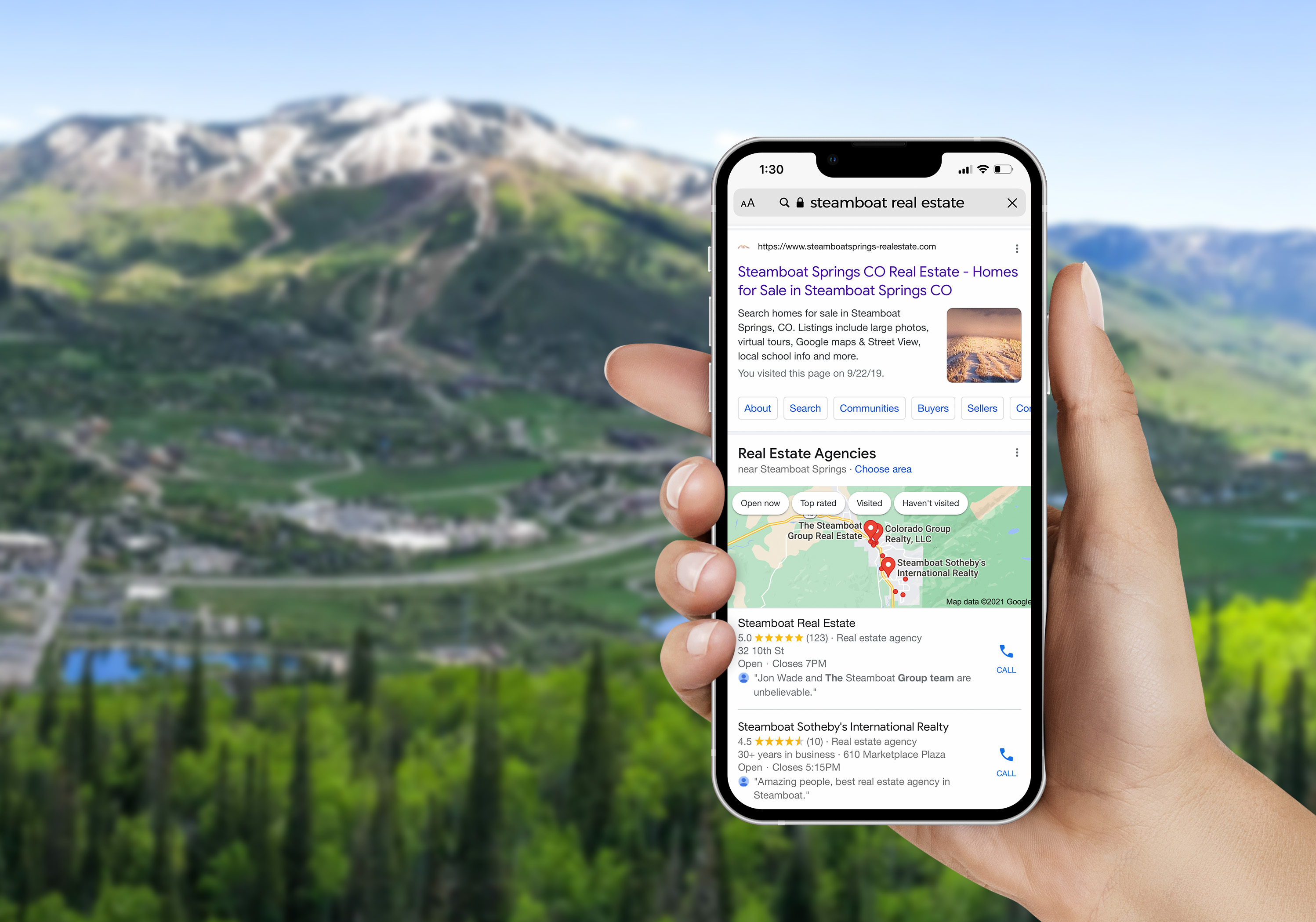 Google & Facebook to Reach Buyers.
Jon and The Steamboat Group have been consistently at the top in the Google search rankings since 2005. This has allowed us to create a curated database of individuals interested in properties just like yours!
Qualified buyers are online and we know how to reach them. We understand people don't use Facebook to buy a home, but we know the people who are buying homes are on Facebook. We advertise your home to qualified buyers who have looked at similar homes to catch their interest. 84% of home buyer's on social networks are spending their time on Facebook!
Connect With Us on Facebook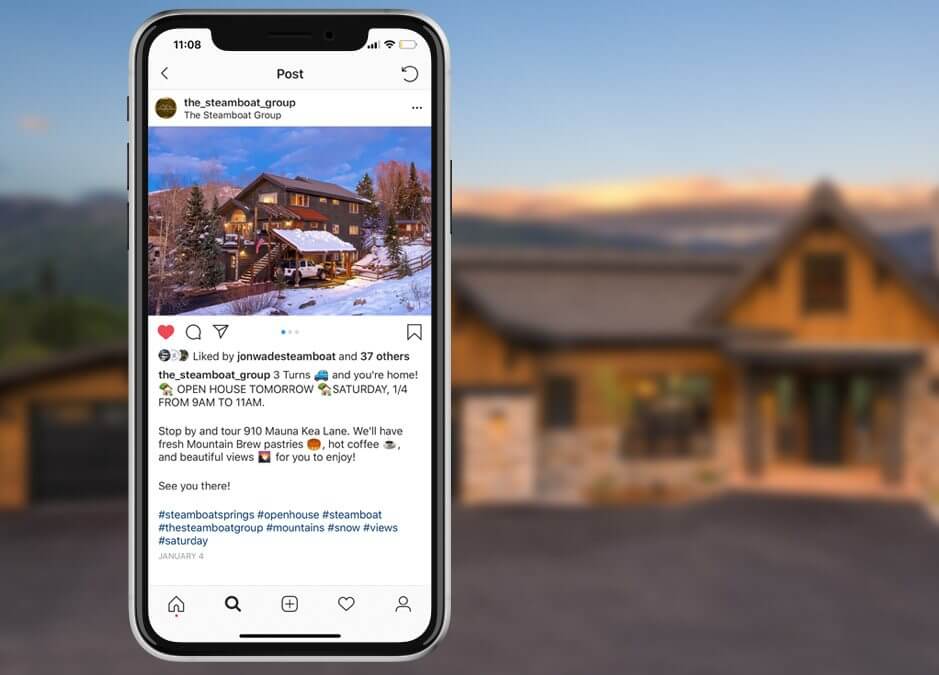 Instagram to Connect.
Instagram connects 500 million daily users with people and businesses from all over the world. By utilizing organic and promotional advertising strategies, we are able to get the attention of buyers looking at your property, connect directly with them, and turn them into potential customers. Instagram is underused locally, so your home stands out even more here.
Follow Us on Instagram
Story Telling through Media
Stories drive action. Like the video to the right, we use video, photos, 3D tours all together to tell a story about your home. People are able to connect and understand through the narrative. We showcase many things that help people identify with the home, often some of the amazing opportunities for living in Steamboat that can be just out their door.
Watch Our Videos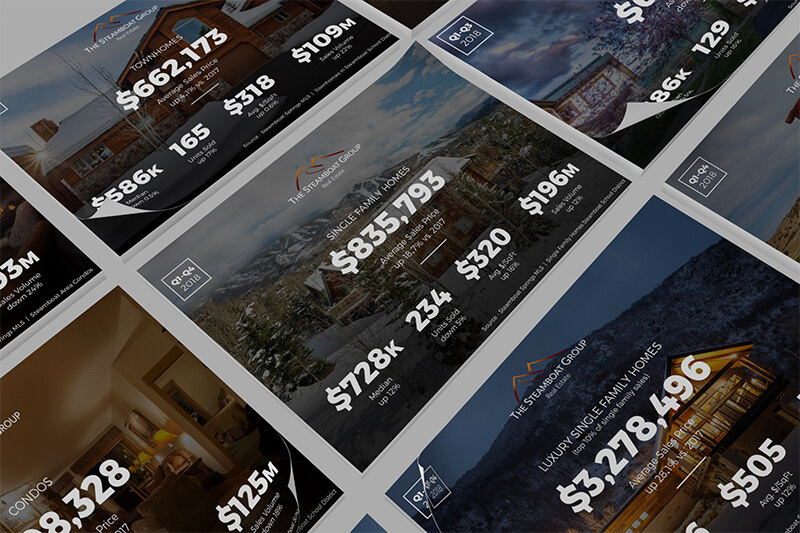 Market Insights.
Your time is of the essence, so we have created one of the most to-the-point, yet insightful real estate marketing reports. The report highlights indicators and stats that our clients want to know and is broken down by type of property and salient price points.
Read the Steamboat Report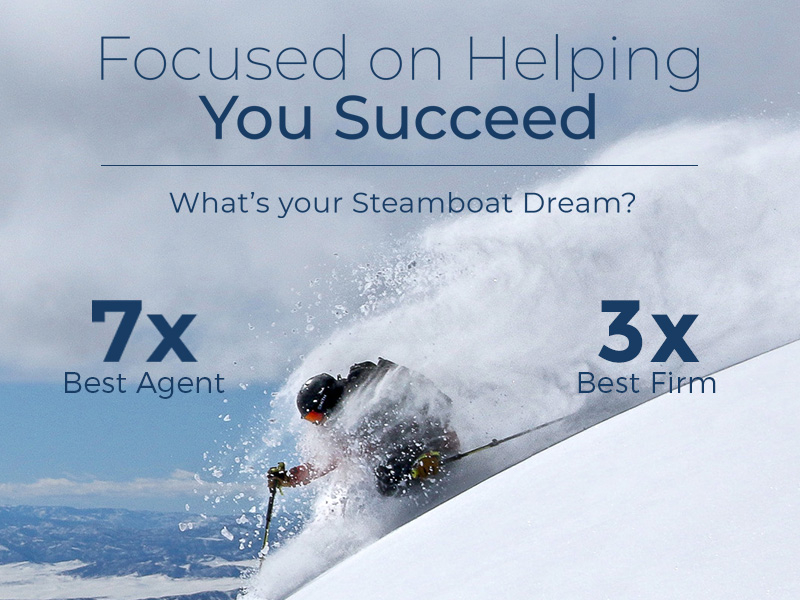 Proud of the Relationships We've Built.
We are humbled that our clients have voted us Best of the Boat Realtors 7x and awarded us 3x Best Real Estate Firm in Steamboat.
From helping clients achieve their real estate goals to helping local nonprofits achieve their community goals, we always strive to keep Steamboat the special community it is and help others call it home, just like we do.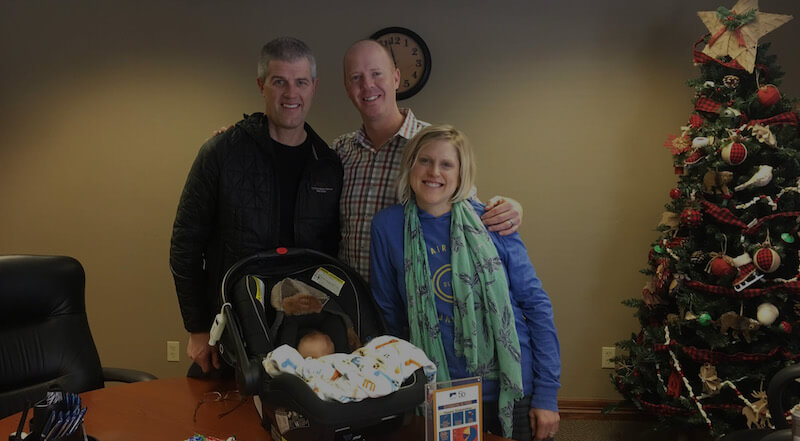 Read Actual Client Reviews.
We thrive on knowing that we were able to help our clients get the results they wanted and we love receiving feedback from them.
Read More Reviews