Steamboat Springs Elementary Schools
When it comes to elementary school, children are separated into two separate schools. Helping to maintain small class sizes and promote interactivity with teachers, this allows for strong foundations of education to be fostered at a young age. Based on the location of your home, you will be assigned to either the Strawberry Park or Soda Creek school. Both are excellent schools, equal in their ability to nurture and teach young children.
Strawberry Park and Soda Creek have both tested significantly higher than the state average in Math, English, and Science. Additionally, there are many programs offered in and out of the schools to further learning and provide extracurricular activities for students. These programs also focus on fostering a relationship between parents and their child's learning experience, offering many volunteer opportunities for parents to interact with their child's education.
Strawberry Park Elementary School
Both schools are settled in idyllic locations within Steamboat. Strawberry Park is placed between Buff's Pass and town, about a 5-minute drive from Main Street. Strawberry Park was aptly named back in the early 20th century as strawberry farmers grew their crops in this area. While the demand for the crop eventually died down, the land is still famous for its beauty and proximity to Buff Pass. Now it boasts both Strawberry Park Elementary School and Steamboat Springs Middle School.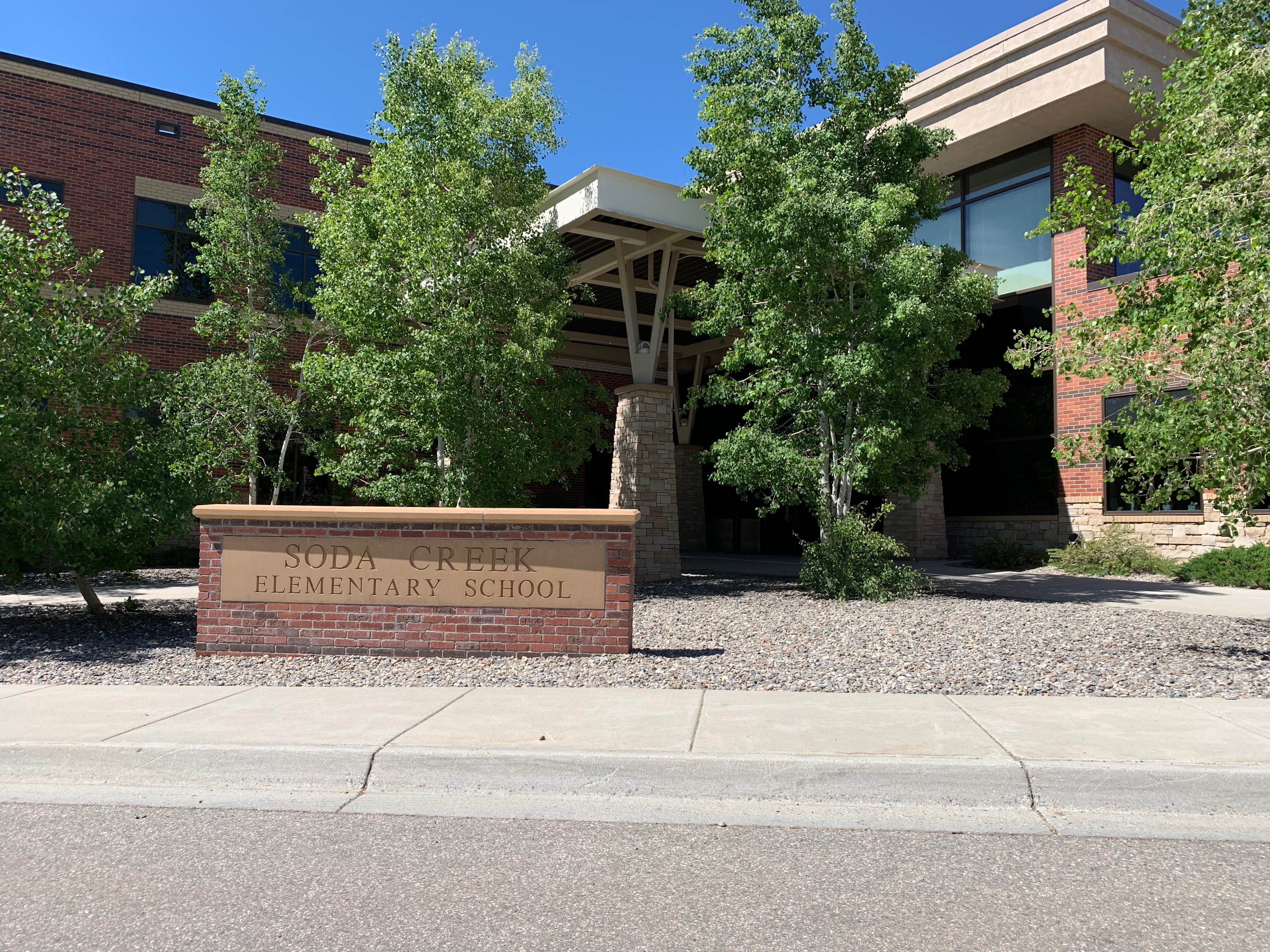 Soda Creek Elementary School
Soda Creek Elementary is located even closer to town, only a few blocks away from Main Street. Placed between several residential neighborhoods, the school was renovated recently to better its flexibility and adaptability for teachers. Soda Creek Elementary was built as a simple wood frame school in 1911, named after Soda Creek, which ran alongside it. Since then the school has been developed into the modern education institution it is today. It is continuing to develop to support its students, teachers, and parents as a pivotal feature of the community.
For more information on Strawberry Park Elementary, click here. For more information on Soda Creek Elementary, click here.
Other Steamboat Springs School Pages
Interested in learning more about all of the schools in Steamboat Springs? Click on the links below to find information on all of these schools.
Steamboat Springs Middle School