WSJ: Is it the time to get more serious about buying real estate in Steamboat?
Posted by Erik Ramstad on Tuesday, July 26, 2011 at 6:55:56 AM
By Erik Ramstad / July 26, 2011
Comment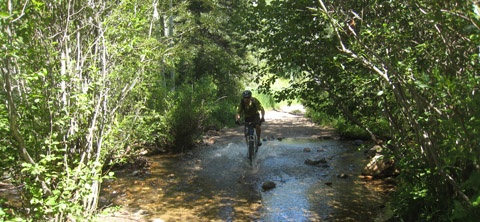 Here is a good article on the Vacation Home Market with some pros and cons of buying now. We are seeing quite a few more people switch from watching to looking for real estate in Steamboat Springs. The increase in activity this summer is significant and we are seeing the interest shift from bank owned properties to quality homes town homes and condos that families can plan to enjoy for years to come.
Steamboat is also evolving from a Resort market to a Lifestyle Market where people come for the town, the people and the complete lifestyle instead of just the skiing. This change means that we are attracting more location neutral professionals. Living in Steamboat Springs is a very attractive choice for many families that can work from anywhere. They say that Steamboat offers the great schools they need, a safe small town where the people are friendly and the active lifestlye they want for their family.
If you would like to know more about Living in Steamboat or owning a vacation home here I can help you learn more about Steamboat, living here and all of the factors you need to make the right decision for your family. It's not just about real estate for me, it is about helping you make the right choice based on your goals for your family. Just give me a call at 970-879-0879 or email [email protected] . Click the following link if you would like to Search the Steamboat MLS via IDX toget a feel for what is available here.