5 Reasons You'll Love Owning a Steamboat Springs Ski In Ski Out Home
Posted by Jon Wade on Thursday, November 11, 2021 at 9:22 AM
By Jon Wade / November 11, 2021
Comment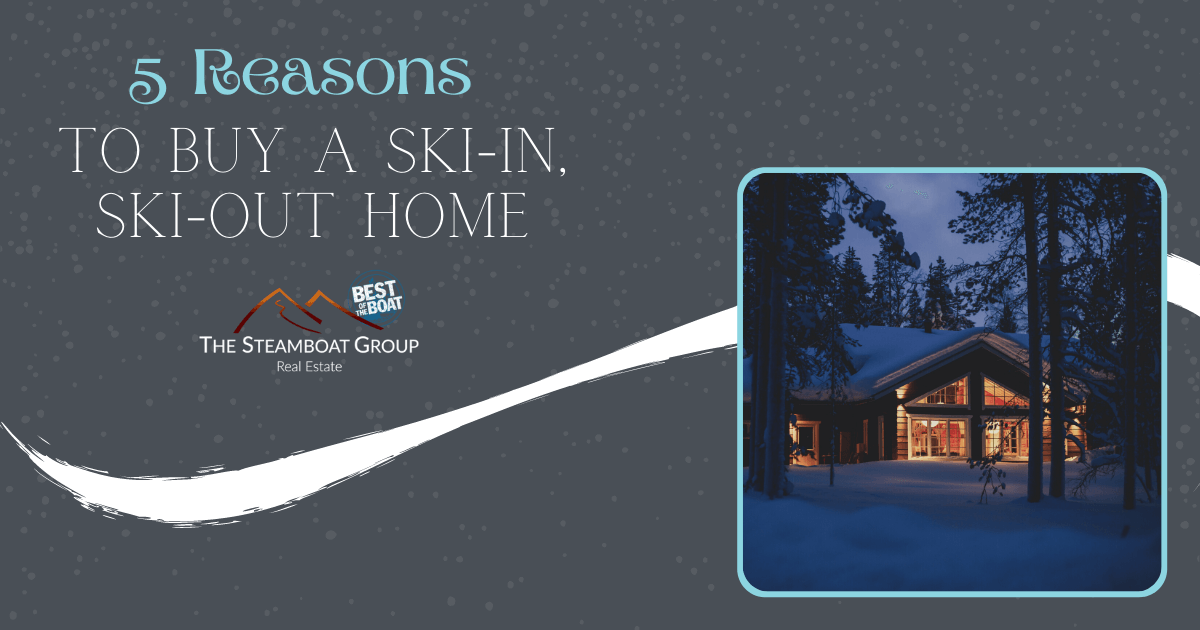 Steamboat Springs, Colorado, has earned the nickname: Ski Town U.S.A. The resort-like city enjoys an annual snowfall of 180-inches and is home to six peaks, 169 trails, and about 3,000 skiable acres. It's a skier's paradise, so it's no wonder that enthusiasts from all around the world are keeping an eye on the Steamboat Springs real estate market. Of all the property types available, Steamboat Springs ski-in, ski-out homes are among the most popular. Are you looking to set up residency on your favorite run? Keep reading to learn about the top five reasons to buy a ski-in, ski-out home in Steamboat Springs.
First Tracks on Fresh Steamboat Springs Powder
First tracks on freshly fallen snow are a skier's dream. However, that dream will likely be dashed when the day has to begin with a commute. Commuting in from an off-site property can take time, time that may cost that pristine new powder.
Before even leaving an off-site property, there are a million things to prepare and pack for a day of fun on the slopes. Commuting in from an off-site property increases the odds of traveling on roads during wintry conditions that may be less than safe.
A ski-in, ski-out home in the Steamboat mountain/ski area helps eliminate those hassles and potential safety hazards. Simply open the door and hit the trail—no commute, just easy access to the lifts and the prize of having the first tracks on fresh powder.
Breathtaking Steamboat Springs Mountain Views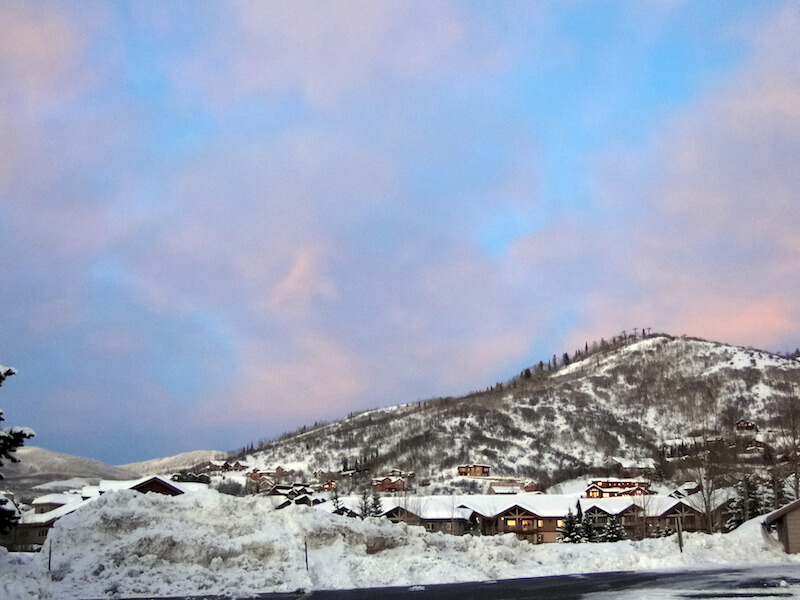 Is a breathtaking mountain view on the property search "must-have" list? Check it off right now. A ski-in, ski-out home location, sitting high on the mountain, can't be beaten for spectacular views. Roll out of bed in the morning and step outside with a steaming mug of coffee or tea. It's the ideal time to breathe in the mountain air and enjoy scenery only found in these exclusive locations.
A Steamboat Springs ski-in, ski-out home may offer picture-worthy sunrises, perfect for sharing on social media. But that's not all. Once the sun goes down, residents of a ski-in, ski-out home can take in the night sky and all its beauty. In February, the Steamboat Winter Carnival fireworks are a sight to behold when they burst above the snow-capped mountains. With a ski-in, ski-out home, those fireworks can be enjoyed from the comfort and privacy of the deck.
Glide to Steamboat Springs Shops and Restaurants
Steamboat Springs is home to a wide selection of shops and restaurants. One of the advantages a ski-in, ski-out property offers is easy access to those Steamboat's on-mountain dining areas located at the mountain base. Glide on down to the Grand Market, located in the Steamboat Grand. This grab-and-go market has a bit of everything, from gourmet coffee to pantry staples, take-and-make meals, and snacks to keep the energy up during a busy day on the slopes.
Take a midday break and ski down to the grill for a bite. The Timber & Torch Grill is located mere steps away from the slopes, a great place to relax and refuel. After a long day of outdoor recreation, ski on down for a dine-in or carry-out meal. Choose from casual dining, pizza, and mountain-inspired themed dining. Patio seating with warm fires and well-placed heaters make dining an experience. Some of the most desirable Steamboat communities have on-site aprés ski amenities.
High Steamboat Springs Rental Revenue Potential
Location sells. In regards to a ski-in, ski-out property, the location can also mean high rental revenue potential. There are nearly 27 million skiers, snowboarders, and snowshoers in the United States. These snow sports enthusiasts are the ideal renters for a Steamboat Springs ski-in, ski-out property.
As a short-term vacation rental, the ski-in, ski-out property offers a premium location, fabulous mountain views, and easy access to the many amenities of Steamboat Springs. Rental revenue potential can increase depending upon:
Proximity to ski lift; access to trails
Size of rental property; number of bedrooms and bathrooms
Property amenities that may include a deck with grill, hot tub, gourmet kitchen
The range of income will vary depending on the property's location, upkeep, and amenity factor. On average, ski-in, ski-out owners may generate a rental income ranging from about $200 to $300 a night for a single bedroom and from about $350 to $600 for a multi-bedroom home. With regular bookings over several years, a ski vacation home can pay for itself.
Ski-In, Ski-Out Properties - Value
Ski-in, ski-out properties are usually considered a luxury property and is typically purchased as a second home. The average individual in this high-end property has the income to make the deal and the desire to get it done—usually because the buyer is also a skier or snow sports enthusiast. A ski property entices a specific market, one who knows and understands the perks of having a ski-in, ski-out home.
A resort area like Steamboat Springs may offer just that to potential buyers of ski-in, ski-out homes, making it a more attractive option than a property located off the mountain. When a buyer can get a luxury vacation home that also has the potential to earn rental income, it's a definite check in the pro column.
Conclusion: Steamboat Springs is the Place for a Ski-in, Ski-out Home
Steamboat Springs sits west of Boulder and the Rocky Mountain National Park, with convenient access to Highway 40, making it an attractive vacation destination for outdoor enthusiasts. It offers year-round activities, but the cold weather months can't be beaten for snow sports like skiing, snowboarding, tubing, ice fishing, and more.
For skiers, the dream of living on the mountain can come true. Buying a Steamboat Springs ski-in, ski-out home means easy access to fresh powder, unforgettable views, and investment property with the potential for a strong ROI. Whether you prefer a remote lodge or a resort condo in Steamboat, mountain living is sure to delight.
Steamboat Springs Ski In Ski Out Home Resources