5 Vacation Home Upgrades With High ROI
Posted by Jon Wade on Saturday, December 4, 2021 at 10:19 AM
By Jon Wade / December 4, 2021
Comment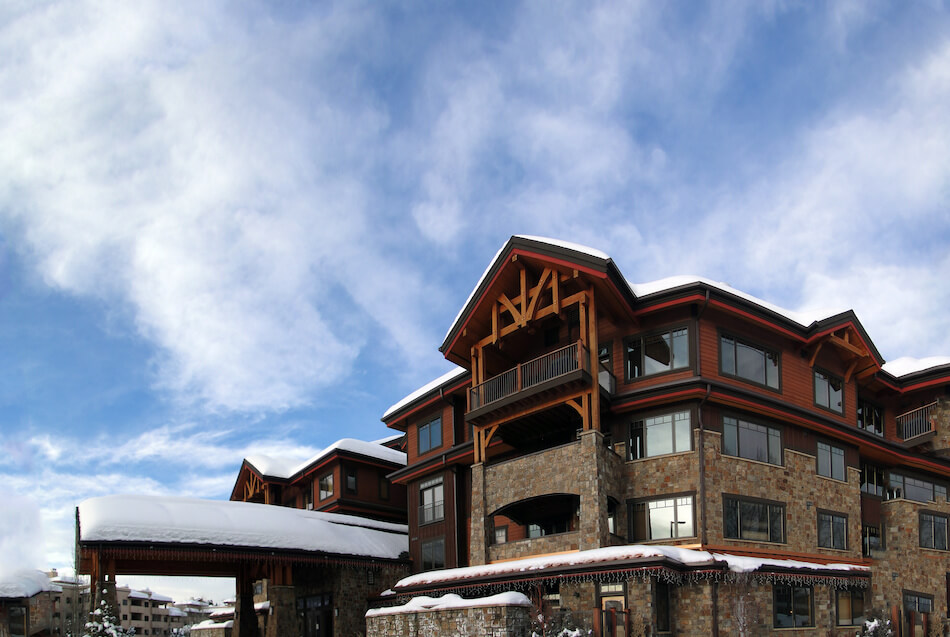 Most vacation homeowners would love to add value to their homes before selling. But most of us lack the time. Many of us don't even know where to begin. It may seem like an overwhelming task, but there are ways to get it done.
It is important to remember that you need to invest wisely if you want a high return on investment (ROI). Investing in home improvements will increase the value of your property while giving you a great return on investment. Here's how to get the most bang for your buck.
For informational purposes only. Always consult with a licensed real estate professional before proceeding with any real estate transaction.
Spice Up the Kitchen
One of the most important upgrades you can make to your vacation home is the kitchen, as an upgraded kitchen is more attractive and comfortable for guests.
The kitchen is the center of the home, so creating a space that is appealing with a lot of utility will help complete the experience you have in a vacation home. However, there are many kitchen renovations you can choose from, including countertops, appliances, lighting, flooring, etc., so it's vital to pick the right kitchen changes for your needs.
One of the most significant factors to consider is your budget. Work with a contractor to find the most cost-effective ways to improve your space. It is essential to be transparent with your contractor, as they will keep your best interest in mind.
Update your cabinets if you're looking for a quick way to improve your kitchen's appearance without breaking the bank. Updated cabinets can change the entire aesthetic of your kitchen. For example, consider adding black frameless cabinetry with silver accents if you want a modern look. If you're looking for a traditional appearance, wood cabinetry with rustic accents might be your approach. Simply choosing a new color of paint or finish and swapping out the hardware can create a world of difference.
Whatever you choose to do, be aware of your budget and how you can maximize it. A fantastic way to do this is by finding reusable materials. Using materials like recycled wood can save you money on building materials. It also reduces the need for brand new cabinetry. Since you're using recycled materials, you'll help reduce waste and protect the environment.
Add a Pool or Hot Tub (Depending on the Market)
Adding a swimming pool or hot tub to your vacation home is a beautiful way to attract buyers and give your property a relaxing retreat. This is highly beneficial if you want to rent out your vacation home, as these desirable vacation amenities make the listing stand out among its competitors.
For a ski vacation, nothing's better than a long soak in the hot tub after a day on the slopes. If your vacation home is in a warm climate, having a private pool to swim in can make the vacation feel complete. If your vacation destination is appealing for both summer activities and winter vacations, lucky you!
Swimming pools and hot tubs add value to a vacation home, making it far more appealing to prospective buyers who will pay top dollar for the perfect experience.
Freshen Up the Landscaping
Landscaping makes your house look amazing, adding value to your property through enhanced curb appeal. While it may seem expensive at first, investing in landscape design will pay off when you sell your home. If you're thinking of selling in the near future, be sure to take pictures for when you list your home—green photography gives you an edge when selling a mountain or ski home. You might also consider what your home will look like in the winter and choose plants and landscaping features that will still appeal in the snow.
There are many benefits to upgrading the landscaping of your home. The greatest is curb appeal. When people are on vacation, they want to look for homes that are pleasing to the eye. A yard with unmaintained grass and weeds is not as appealing as a yard with fresh flowers, stone waterfalls, or giant trees. Your landscaped yard will be cleaner and more appealing than a non-landscaped yard. Landscaping allows you to enhance the appearance and utility of your vacation home and create a more relaxing environment for your vacation.
Landscaping also helps protect your home against weather damage. For instance, having plants and trees along your fence creates a barrier protecting your house from wind, rain, snow, and sun.
It is very beneficial for the property's selling price. When people drive by a house, they don't see the kitchen or the appliances inside. Instead, they see the extravagance of the home from the outside.
When planning your landscaping, consider hiring a professional contractor to help you plan the layout and design. A contractor knows information about land regulations, perimeters, and what's acceptable. Hiring a landscape contractor will be worth every penny because they can help you avoid making costly mistakes on your own. Find contractors who use project management software to streamline the landscaping process, provide estimates, deliver project updates, and complete the job effectively.
Repaint the Home
Painting a house is a great way to update the appearance of a home. But painting a home isn't just about aesthetics.—it can also be a wise investment.
Paint can change the entire personality of a home. Neutrals are often preferred when selling, as they have the broadest appeal among homebuyers. However, if your vacation home has a lot of architectural character, the right color can enhance its charm. Consider the impression you want to give—sleek and modern? Warm and cozy? The color of the home can help give its first impression.
In addition, paint will chip, peel, crack, fade, or wear away over time. Repainting a home right before selling tells the buyer that the home is well-maintained, adds a lot of aesthetic value to the home, and will increase the resale and rental value of the home.
Here are some reasons to repaint your home:
Paint gives the house a clean, fresh appearance.
You can use paint to change the color scheme of your home.
Paint helps prevent water damage from rain and snow.
Paint protects the walls from heat, cold, humidity, sun, and dust.
Ultimately, repainting your vacation home is one of the best ways to keep your home looking nice and appealing for yourself and prospective buyers.
Use Smart Appliances
When you are on vacation, one of the main things you look for is convenience. Convenience adds an element of luxury to an experience. The best way to find this in a home is by upgrading to smart devices. Smart appliances save energy, lower utility bills, and help create a stress-free vacation. For example, imagine being able to tell your vacation home's thermostat to start warming up as you leave the airport, so it gives you a warm welcome as you arrive.
These smart home upgrades tend to have high ROI:
Thermostats
Security systems
Lighting
Smart hubs
Appliances like ovens, refrigerators, and washing machines
Upgrading with smart home devices and other energy-efficient home upgrades allows you to win big in ROI.
Making Your Vacation Home the Best It Can Be
Upgrading your home gives you a better chance of selling your property quickly and for more money. It's best to take time to plan your upgrades. Otherwise, you risk wasting money and time with projects that won't add value to your home. Invest in an upgraded kitchen, a pool, proper landscaping, paint, and smart appliances to get the best bang for your buck.
For informational purposes only. Always consult with a licensed real estate professional before proceeding with any real estate transaction.