Steamboat Springs Kicks Off The USA Pro Challenge
Posted by Erik Ramstad on Tuesday, August 11, 2015 at 1:59 PM
By Erik Ramstad / August 11, 2015
Comment

For the next several days, the roads and streets of Routt County Colorado will once again be filled with the exciting sounds of Cowbells ringing, people cheering, and the shifting of bikes into sprint mode. Steamboat Springs Colorado will once again take center stage and for two brief days, the world will be watching as the 5th annual USA Pro Challenge begins it's epic journey through the mountains of Colorado. Cycling's top athletes, both men and women, will race more than 850 miles in just 7 days through some of the most breath taking scenery culminating in the streets of downtown Denver. It will be amazing to watch this year's race unfold and Steamboat Springs is where it all begins. Good Luck to our local pro Amy Charity, racing for the women's Optum team.
If you have never seen this spectacle first hand, it is like nothing you have ever seen, not to be missed. There is more than just a bike race going on this week. Steamboat will be bustling with activity for the next several days. From Arts Festivals, Rodeos, to a slough of free concerts and movies, it's a great time to head to the mountains of Northwest Colorado and spend a few days taking in all that our wonderful town has to offer.
PRO CHALLENGE WEEKEND SCHEDULE:
Saturday August 15th
7:30 a.m.- Go Ride Steamboat-Steamboat Ski Resort Base Area Open to everyone, Go Ride Steamboat is a fantastic way to experience the course the pros will be competing on! Choose to ride one of two distances – 25 or 52 miles of Steamboat's finest roads and finish under the official Pro Challenge banner!
5:00 p.m. -Team Presentations-Howelsen Hill, rub elbows your favorite riders and hang-out with Phil and Paul during the Opening Ceremonies and Teams Presentation of the USA Pro Challenge.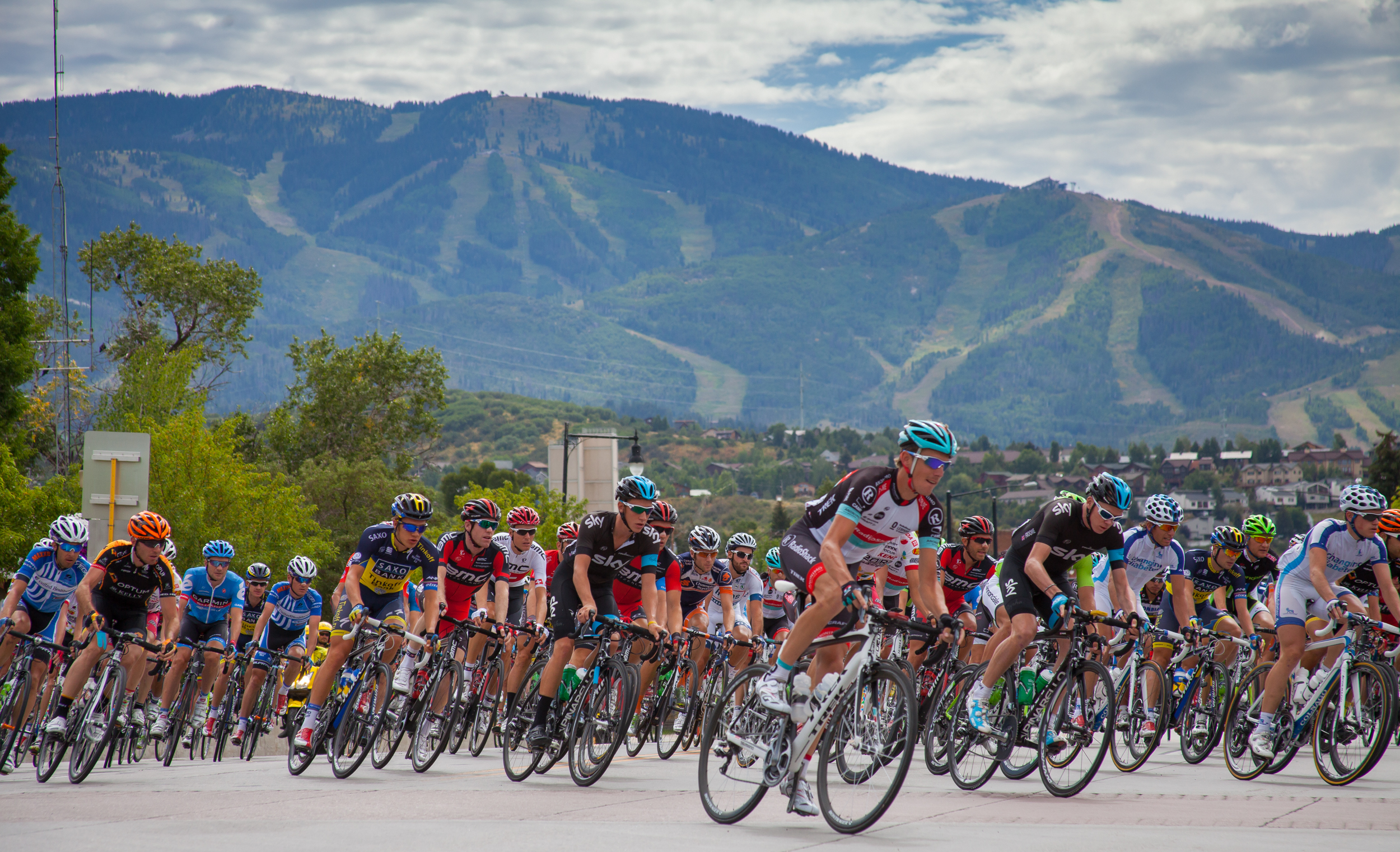 5:00 p.m.- Free Concert Series- Jeff Austin Bands rocks the 'boat at Howelsen Hill.
Sunday August 16th
12:00 p.m. -Festival Opens on Yampa Avenue It's time to celebrate at the Pro Challenge Festival! Enjoy food, drinks, vendors, live entertainment, and a special kid zone!
12:00-2:00p.m.- Loose Change on the Festival Stage Bring your dancing shoes down to Yampa Street and get down to the sounds of Steamboat's premier dance band Loose Change!
2:00-4:00 p.m.- Bike Polo – Festival Polo is thought to be the oldest team sport known to man, dating from the days when Persian warriors first rode horses into battle. Bicycle polo evolved a bit later, having had to wait for some clever chap to invent the modern bicycle.
3:30-4:00 p.m.- NBC Sports Phil Liggett & Paul Sherwen- Race Preview & Q&A on Festival Stage.
4:30-6:00 p.m. -Throwdown on the Festival Stage, rock with Steamboat's top classic rock cover band!
6:00 p.m. - Festival closes. Enjoy a cocktail, dinner and the sunset from one of downtown Steamboat's many delightful restaurants and bars.
Monday August 17th
8:30-9:30 a.m.- Yoga on Yampa. Come and practice yoga outside on Yampa Street at 7th Street as part of the USA Pro Challenge Festival. Teachers from the Yoga Center of Steamboat will teach an all levels class. No prior experience of yoga is necessary. Bring a towel or a mat and dress in layers. Limited number of mats will be available for use. Water and snacks will be provided. $10 suggested donation.
10:30a.m.- Festival opens on Yampa. It's Race Day! Come enjoy the festivities as we kick off the USA Pro Challenge in true Steamboat Springs style! Enjoy food, drinks, vendors, live entertainment, and a special kid zone!
11:00 a.m.- Maxxis Stunt Show – Festival.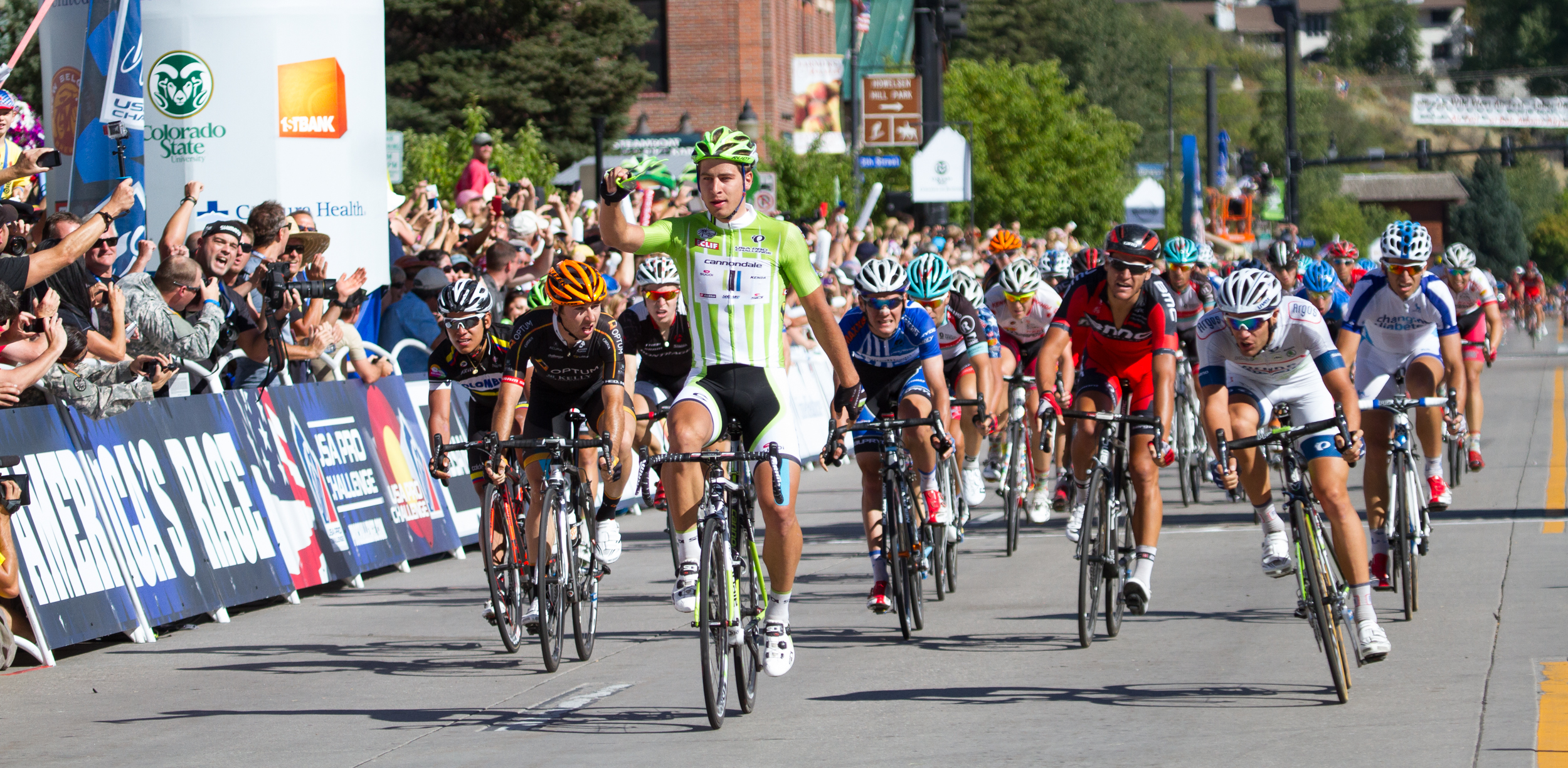 11:25a.m.- Start Ceremonies begin on Lincoln Avenue.
11:40 a.m.- Official Start of the USA Pro Challenge. The pros will start out Stage 1 with two parade laps in downtown Steamboat Springs before heading out on the first of two circuit laps before finishing on Lincoln Ave. at 6th St.
12:00 p.m.- Strider Races on Lincoln Ave. Come cheer on the next generation of athletes!
1:00-2:00 p.m.- The Crane Wives on the Festival Stage. The Crane Wives are a home grown indie-folk outfit from Grand Rapids, Michigan. They utilize three-part vocal harmonies, eclectic instrumentation, and a passion for song-craft to create organic music that is both accessible and innovative.
2:15 p.m.- Dave and Brad live on Festival Stage.
2:30 p.m.- Maxxis Stunt Show – Festival
3:45 p.m.- Race Finish, Will Steamboat Springs be treated to another classic sprint finish or will the challenges of Routt County create an opportunity for a surprise first yellow jersey of 2015?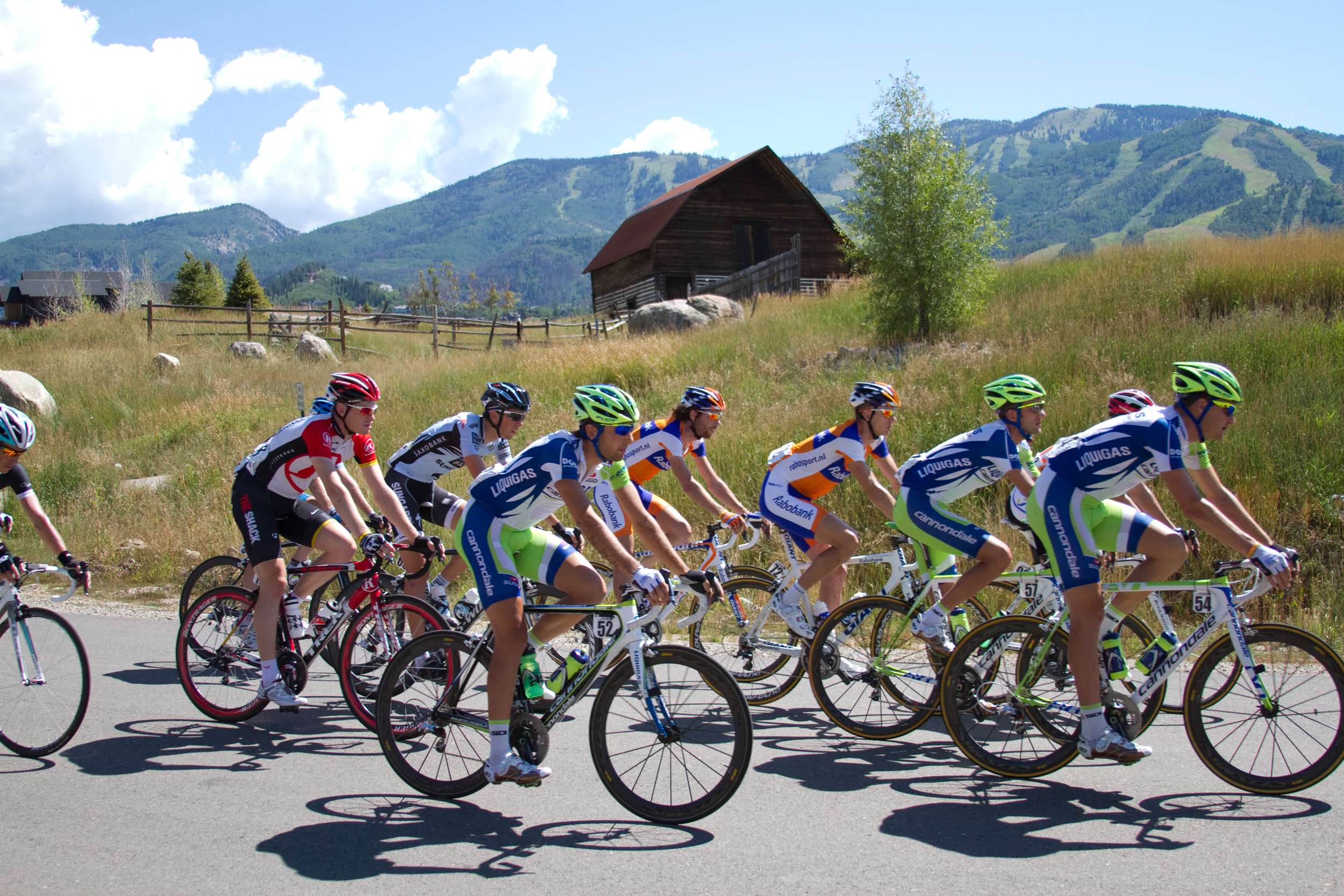 4:00 p.m.- Awards on Festival Stage.
5:00 p.m. - Festival Closes.
Tuesday August 18th
9:30 a.m.- Start Village opens at the Steamboat Ski Resort Base Area.
10:40 a.m.- Start Ceremonies Begin.
10:55 a.m.- Race Starts and riders head toward Rabbit Ears Pass.
Stage One Map:
After a quick lap through town, riders will roll out Twenty Mile Road and head towards Oak Creek, before venturing back onto the streets of Steamboat Springs. There are several great places to view the race. Stay close to the action and watch the sprint in downtown. The finish will be fast and furious and takes place on Lincoln Avenue right at 6th street. Looking to get out on course? Head to Oak Creek and watch the KOM climb. There won't a bad spot in the house, so pull up a chair and enjoy from anywhere.
Stage Two Map:
Racers will exit the base area and head directly towards Rabbit Ears Pass and off to the hill top finish in Arapahoe Basin.
The best place to be is at the West Summit parking lot. The party will be electric and we should see our first showdown of the race.