Uniquely Steamboat: F.M. Light and Sons
Posted by Erik Ramstad on Friday, October 25, 2019 at 12:10 PM
By Erik Ramstad / October 25, 2019
Comment

Have you been curious what all of the yellow signs are about when you're driving into Steamboat? Well look no further to discover Steamboat's 114 year old clothing store, F.M. Light and Sons.
Everyone in Steamboat seems to own a pair of cowboy boots, and they all got them from F.M. Light and Sons. There you can find the best western garb in town!
The store started in 1905 after recently-arrived Frank M. Light realized that there was no men's clothing store in town. Backed by locals, he opened F.M. Light's with the help of his two sons, Olin and Clarence. The small town backed Light's decision to make the store, often reporting about it's progress in The Routt County Sentinel. The store first opened on November 9, 1905. It was a cold day, and had snowed a foot the night before (typical Steamboat). After a slow start however the store began to prosper!
There were some bumps in the road. At one point a man used a forged check to purchase goods and Olin and Clarence chased him down with their six-shooter to get it back. The Lights also added unique features to the store, such as Lightning, the horse out front that kids can sit on to take pictures.
The Light family worked hard to continue the legacy of the store, thinking of innovative ways to make sales. In the 1930s they invented a mobile store, putting goods on a wagon and going to ranches and farms as far as Jackson Hole to make profit. While traveling, the Lights would spend time with the ranchers to learn what clothing they wanted most.
Another idea they had to advertise the store is the 150 F.M. Light and Sons yellow signs that still dot the Colorado country side today. Every year these signs are repainted and repaired to ensure their visibility. Anyone coming into town has heard of F.M. Light and Sons, because you cannot miss the signs!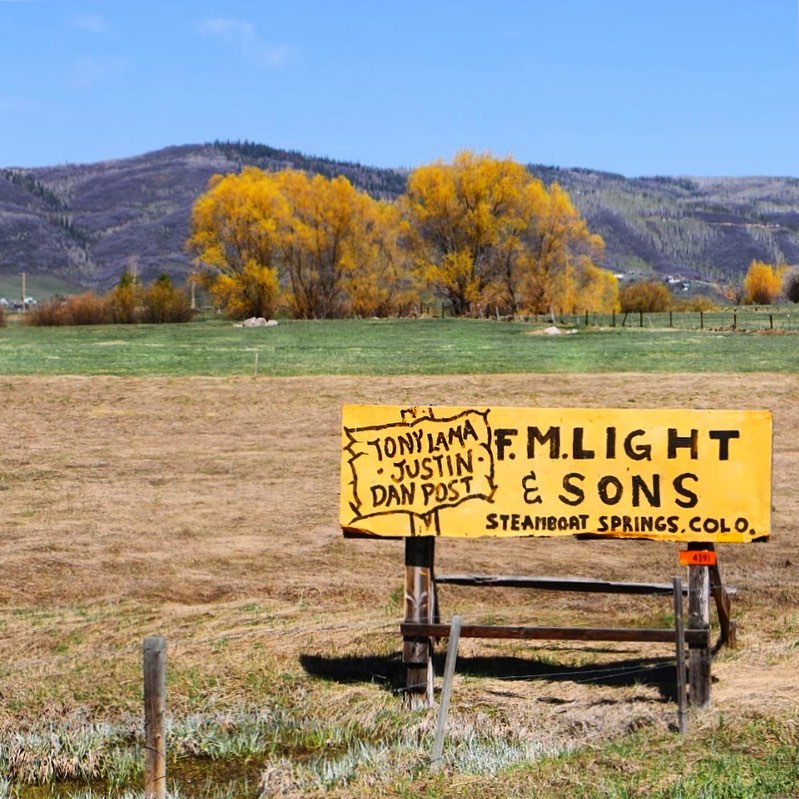 Today, the store is still operated by the 5th generation of the Light family. And they are still an important staple of the Steamboat community! It is always comforting to know that no matter what F.M. Light and Sons will continue running in Steamboat, like it has for the past 114 years. It stays the same inside and out, and will always remind locals of all the times they spent going inside to purchase a new Stetson hat or when they were kids and they sat on Lightning. F.M. Light and Sons is a proud sign of Steamboat's heritage, and for that we are grateful!