5 Types of Investment Properties
Posted by Jon Wade on Wednesday, September 15, 2021 at 9:10 AM
By Jon Wade / September 15, 2021
Comment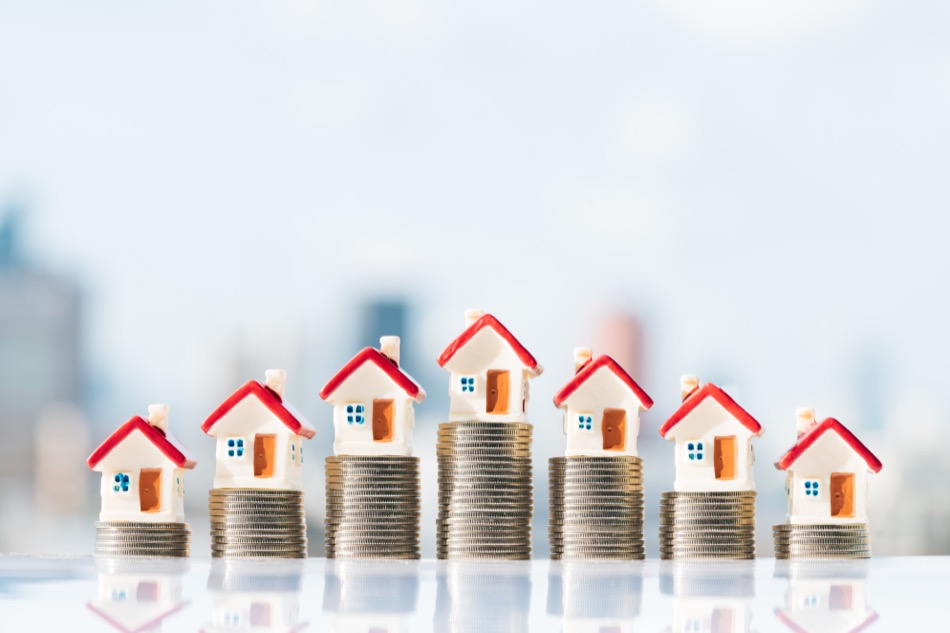 When people decide to diversify their investment portfolios beyond stocks and bonds, real estate is often one of the first places they look. There are five broad types of real estate investment properties, each with advantages and disadvantages. By looking at the cash flow cycles, lending conventions, and rules and regulations that bind each one, individual investors can decide the best fit for their experience, skills, and investment goals.
For informational purposes only. Always consult with a licensed real estate professional before proceeding with any real estate transaction.
Residential Real Estate
Residential real estate investment options range from single-family homes to condos and townhouses to massive apartment complexes. There are two different main paths for those who wish to invest in residential real estate.
The first option involves flipping properties, which requires an investor to buy properties for less than the market price, then selling later at a profit. Often, some renovation will be needed in order to make the property salable. One area where many potential house flippers stumble is underestimating what a property will need before sale. Therefore, investors should make sure that the improvements can be paid for if they plan to hire someone or that they have the skills and knowledge to complete the necessary projects as DIY.
The second option is more involved, but it can provide a return for many years. Rental properties are a way for investors to gain ongoing income from a residential property. About 10.6 million Americans have residential real estate that earns them rent each month. Roughly 22.7 million units spread across 16.7 million properties are owned by individual investors. Most are single-family or duplex rental homes. Those who wish to pursue rental properties will need to familiarize themselves with tenant law in their area, and also learn how to avoid risks that involve tenant damage and unpaid rent.
Vacant Land
Vacant land investment can be one of the most flexible types of real estate investing, with most properties allowing for several paths toward a profit. In some cases, investors will buy land and make minimal improvements before making a sale. These can include small steps such as clearing trees or brush or defining road access to the property. At the other end, land can be purchased and then improved with the building of anything from single-family homes, to condos to retail spaces.
Investors should check carefully for the zoning when purchasing land with a plan to improve it. Even land that is fairly remote is often bound by rules and laws for improvement. For example, the property owner may have to run electricity, water, or sewer lines out to the property at great expense. Additionally, in some cases, planned improvements may not be permitted by the local land use.
One of the top advantages of investing in raw land is the price. Many plots can be purchased for significantly less than nearby developed properties. Investors who can identify areas that will be in demand can do well.
Vacation Rentals
The vacation rental market is another type of real estate investment that has seen phenomenal growth in popularity in recent years. Buying a vacation property, whether a single-family home or a condo in a popular vacation destination, can have distinct advantages.
First, it has great appeal for those who seek vacation lodging other than a hotel or motel. Second, under most circumstances, rental properties can also be occupied by the owner during at least part of the year. Finally, although there are some tax, management, and maintenance concerns that must be considered, vacation rentals are typically in desirable locations and may have valuable amenities as well, enhancing resale value for the future.
Condos, in particular, are uniquely well-suited for investment. Due diligence is required, and it is prudent to obtain pertinent legal, tax, and accounting advice. In addition, the investor should personally check the zoning and licensing requirements, review occupancy records and diligently examine operating expenses and management fees. But owning a vacation rental unit can be a personal gift as well as a prime investment.
Commercial Real Estate
In general, commercial real estate investment involves purchasing a commercial property such as strip malls, shopping centers, office parks, or office buildings and renting units out to businesses. Commercial real estate is often seen as more stable and less demanding than residential real estate. Tenants are often responsible for repairs and maintenance on the property. Because the landlord is unlikely to be called on to make repairs, this can make expenses lower and more predictable. Commercial leases are often written for five to ten years at a time, making investors less likely to have to spend excessive amounts of time without tenants.
However, this type of real estate investing requires more cash upfront than residential real estate. Many commercial real estate investors rely on loans to leverage their investments.
Industrial Real Estate
Industrial real estate is a subcategory of commercial real estate. However, industrial real estate investing is different enough to require its own subheading. These properties, in general, are larger than other commercial real estate properties. Beneficial locations are often more dependent on zoning and environmental laws than on issues such as drive-by traffic. Often, industrial tenants will have needs that are specific to their industry; the properties they rent will almost always have to be adapted to that need. It is important that property owners ensure all applicable regulations are being followed, because the liability can be expensive otherwise. The good news is that industrial tenants typically stay in one place, which means less costly turnover over time.
The key to finding the best real estate investment options for any unique situation is for investors to determine what they can afford to spend, what sorts of improvements they are capable of making, and the time they expect to put into the project. By being realistic about what is possible, investors can diversify their personal portfolios and make a more-certain future for themselves.
For informational purposes only. Always consult with a licensed real estate professional before proceeding with any real estate transaction.