Top 7 Things That Are Changing the Steamboat Real Estate Market
Posted by Erik Ramstad on Friday, May 31, 2013 at 7:10 AM
By Erik Ramstad / May 31, 2013
Comment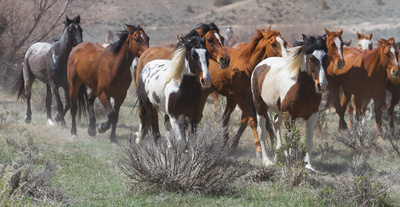 -    Activity and interest are up, Q1 dollar volume & units sold grew 17% & 14%.
-    Distressed units are gone or nearly gone in several key market segments and are no longer driving pricing in most parts of the Steamboat Market.
-    The US market is strong, giving people confidence to pursue their goals here.
-    Equities are near highs and people are shifting $ over to real estate in Steamboat.
-    Quality choices have narrowed in several key segments adding some urgency.
-    Prices have gone up in some parts of the market, but not close to 2008 levels.
-    Rates are very low and financing is getting better, including Resort condos.

    The Steamboat Real Estate market as a whole has turned due to increased buyer confidence and dwindling distressed supply.  Since 2010 Inventory has decreased 16% overall, 21% for condos/townhomes, and more than 40% for single family homes.  Nearly every measure of our local and national real estate market has improved, but the economy is not out of the woods yet and we are still healing locally.  In Steamboat, values are down 20-60% since 2008, so the question is how the recovery will unfold.

   Sellers who are not priced at today's values will get little attention.  Buyers looking for continued declines in most parts of the market will be frustrated.  Realistic Sellers will find this is a good time to sell their property in a timely manner and find a better fit for their next property than if they wait.  The cost savings on your next property will generally exceed the cost of waiting to sell your property at the price you had hoped for.  Buyers will also find more attractive options if they look sooner rather than later, resulting in a better value.   
 
   How can it be a good time for both?  Because the upgrade cost & competition is likely to be lower for sellers now, while buyers will find a better value, fit and interest rate now.  Buyers have a longer desired holding period than sellers, making acting sooner better for both risk wise.  Sellers may benefit by holding onto their property, or lose if it takes too long and pay a higher upgrade cost on their next purchase.  People understand this and it is reflected in pending sales, which have increased from under 100 in the fall of 2012 to over 140 in this spring (2013). 
If you are considering buying or selling in Steamboat let us help you evaluate what makes sense for you.  Call Jon anytime at 970-819-6930 or use Steamboat's easiest and most detailed MLS search.