The Steamboat Report - 2015 is a Market of Opportunity
Posted by Erik Ramstad on Wednesday, March 25, 2015 at 4:00 PM
By Erik Ramstad / March 25, 2015
Comment
 Great News!  The Steamboat Real Estate Market hit an inflection point in the fall of 2014 after 6 years of tough times. 6 straight months of strong growth in 2H '14 restored the health of our market to the best it has been since the Great Recession hit.  Did you know that Single Family Homes have appreciated 10-20% in the past year? So far in 2015 growth has moderated some but the oulook is good.  Some parts of the market are stronger than others but the overall trend is favorable. Is this the time for you to make your next move in Steamboat?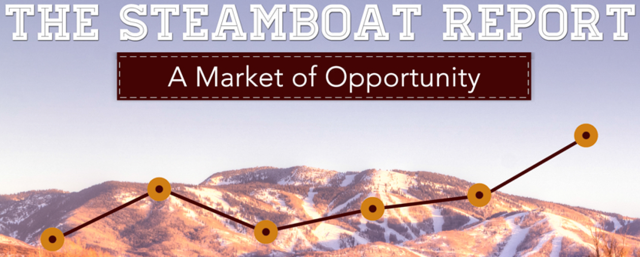 Key Points:
Single Family Homes sales under $1M grew 10% in 2014, we are back to a normal upgrade cycle but inventory is low.
SF $1-2M dollar & unit sales are both up 41% as demand returns & inventory under $1M gets tighter.
SF $2-3M has come a long way since 2012, pulled back some in 2014 but still strong with $17.3M.
SF $3M+ was down 12% due to one less sale. 4 homes sold & there are currently 24 on the market.
Townhomes $500K-$1.5M grew 57% due to the increasing scarcity of Single Family homes.
Condos $250-500K saw a strong uptick in buyer interest for condos with sales up 14%.
Condos $500K-$1M saw sales increase 24.2% to $18.8M after being fairly slow for the last 2 years.
Condos $1M+ saw high-end sales double in 2014 and shifted to One Steamboat Place.
Get the facts in a couple of minutes
  Just give us a call if you are considering buying, selling, or would like to know what your property is worth today. You may be surprised. We are happy to give you more specific insights and answer any questions you have.