Literally, A Whole Ton Of Produce For Our Local Food Bank
Posted by Erik Ramstad on Tuesday, July 17, 2018 at 4:51 PM
By Erik Ramstad / July 17, 2018
Comment
In early June, The Steamboat Group embarked on the mission of collecting 1-Ton or 2,000 lbs of fresh produce to support Lift Up of Routt County's July Produce drive. We rallied the office troops and began spreading the word about the event. Our owners Jon and Wendy Wade donated a brand new 256gb iPhone X to be raffled off to one lucky winner who donated to the fresh produce drive. At our July 4th Client Party at the base of Howelsen, we handed out reusable grocery bags with smaller flyers reminding everyone that we would be at City Market that Saturday from 9 am until 2 pm collecting numerous items from a produce suggestion list provided by Lift Up. Lift Up sent information about the event to the paper and local radio stations. We all were more motivated than ever to meet our goal and make a difference!
On Saturday, July 7th our team met at City Market, along with the Fergusons volunteering from Lift Up, and began asking the community to grab an extra item or two to donate while they did their Saturday shopping. Everyone was so receptive! The Steamboat community really is one big family. Our little community always seems to come together, surround these big issues and figure out how to resolve it or help alleviate hardship. After handing out 100s of shopping lists, reusable bags and even answering a few questions about other Lift Up programs, it was time to weigh the produce. The total came in at 2,156lbs and $895!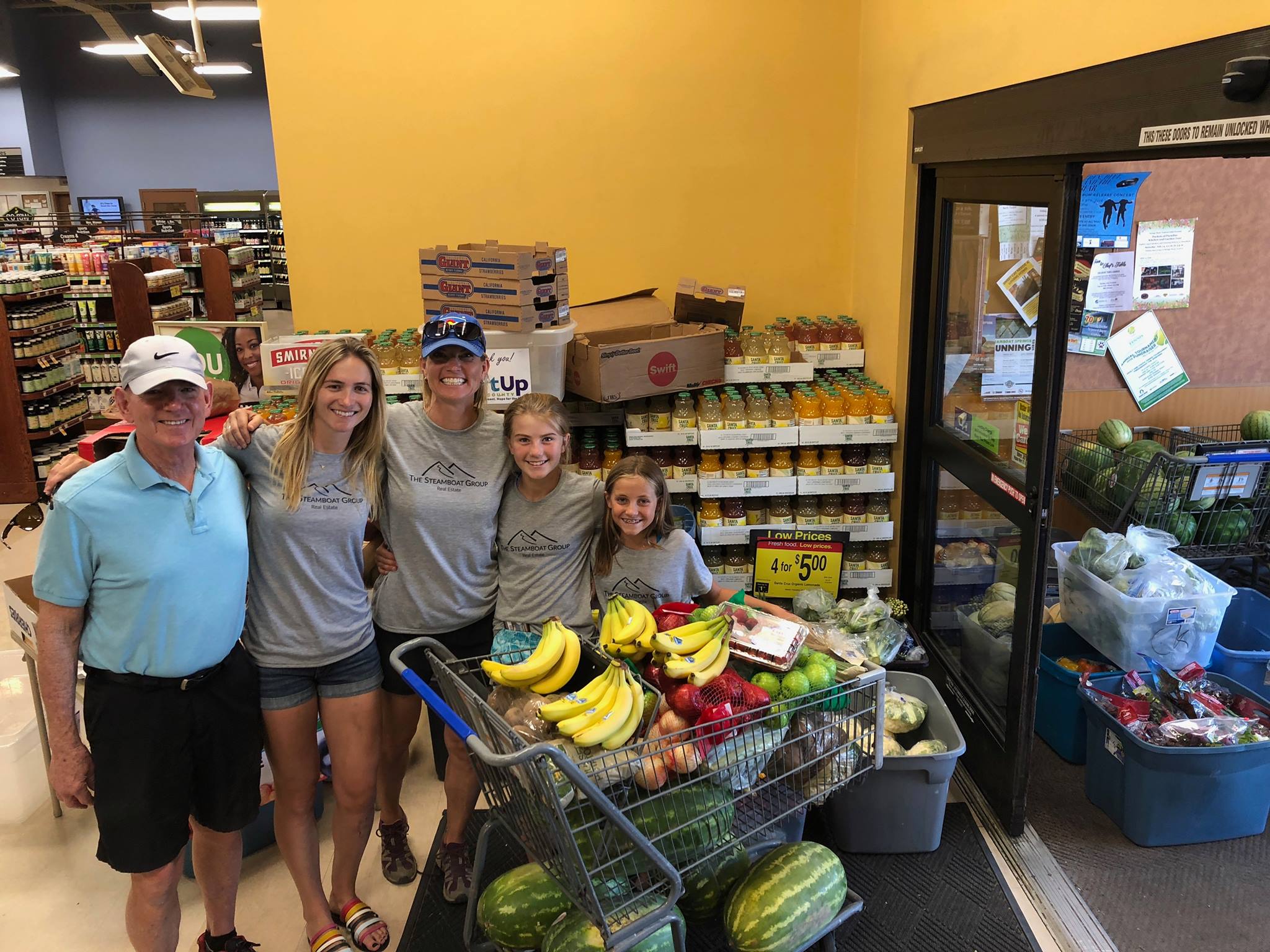 The following Monday, the office was buzzing with excitement. Partially because we had met our goal of 1-TON of fresh produce but also because it was heart-warming to see first hand how many people stopped to grab a list and shop for a good cause. Families, visitors, realtors, business owners, City Market employees and many young adults all donated anything they could. It's so easy for our team at The Steamboat Group to continue to invest in our mission of Keeping Steamboat Special because the love for our neighbors and our town is shared community-wide by so many. After every home sale, our agents make a donation into the TSG Fund which is allocated to programs and organizations that help preserve Steamboat.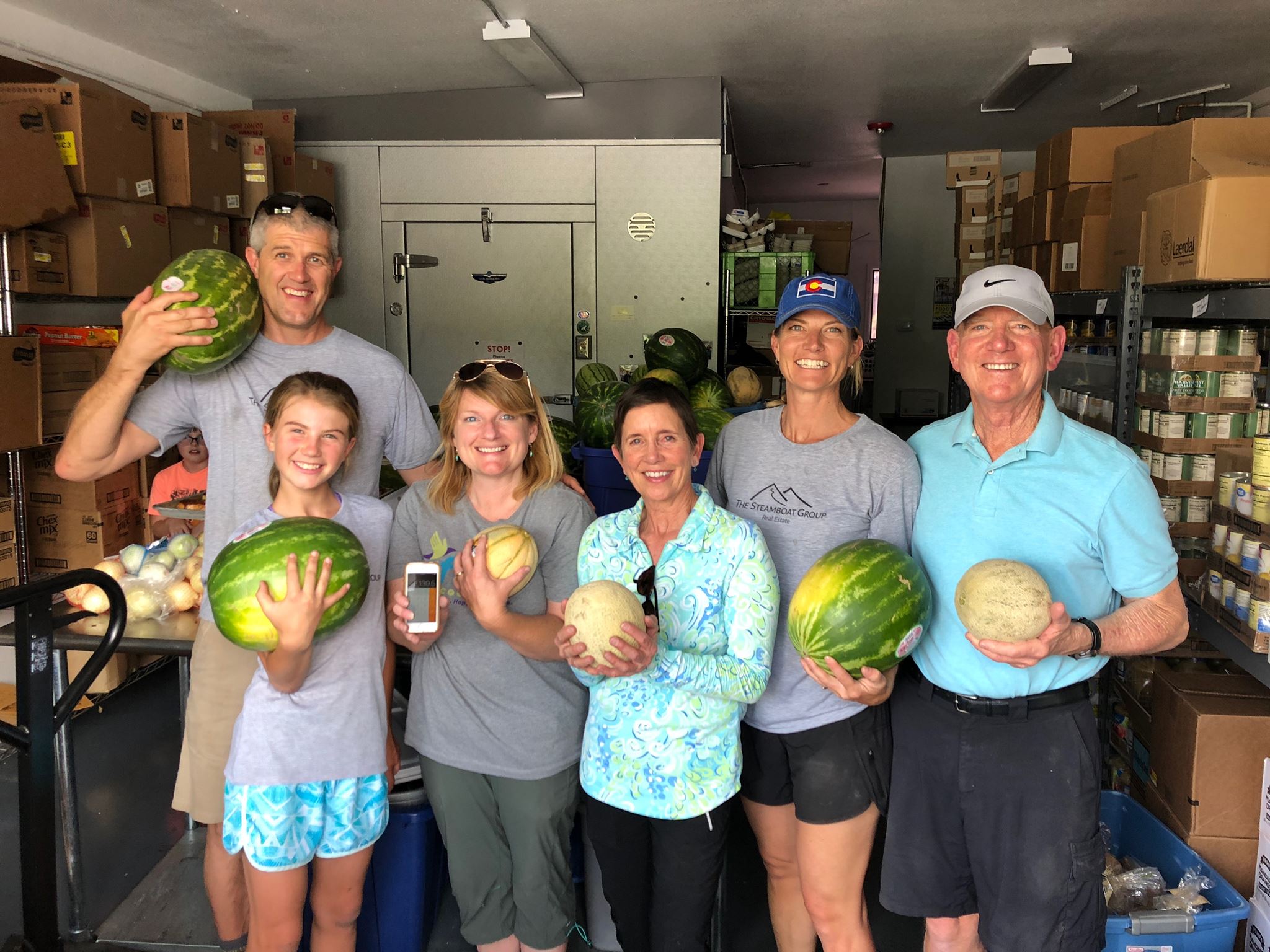 Thank you to everyone who donated, thank you to all the volunteers that made this event possible and thank you to Lift Up for continuing to offer hardship relief programs in our community.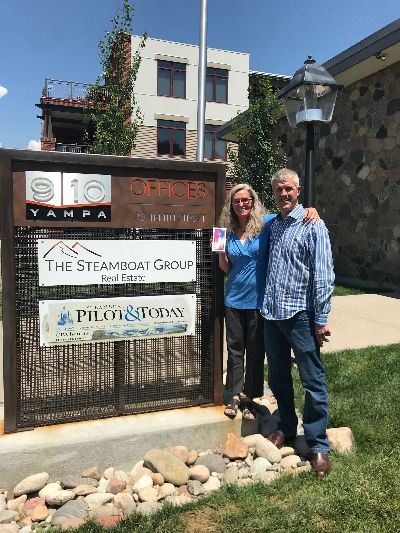 And a BIG CONGRATULATIONS to our iPhone X winner and Produce Drive supporter Diane Dwire. Thank you for making a donation and supporting your community!