The Steamboat Group - A New Community Focused Real Estate Brokerage
Posted by Erik Ramstad on Friday, October 14, 2016 at 12:41 PM
By Erik Ramstad / October 14, 2016
Comment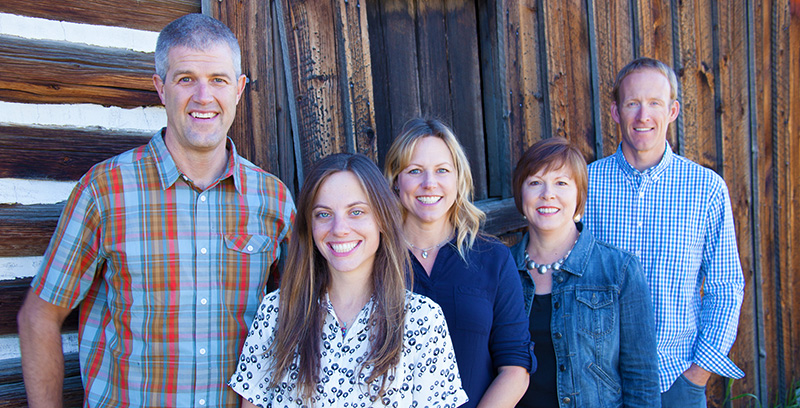 We are pleased to announce that The Steamboat Group is now a Real Estate Brokerage firm in Steamboat Springs. "We are branching out after 11 great years with Colorado Group Realty to support the rapid growth and vision of our group. We are each grateful to have been a part of Colorado Group Realty and work with the amazing people there," said Jon Wade.
Moving forward, we are excited about this opportunity and humbled by the support people have given for our vision. Our group is thankful to be recognized within the Best of the Boat Realtors by the Steamboat Springs community for the 3rd time.The Steamboat Group is led by Broker Owner Jon Wade and Managing Broker Jon Kowalsky.
Our new office space will be in the historic Yampa Valley Electric building above Mountain Tap at 10th and Yampa downtown and will be completed soon. We look forward to having our group together in a modern work space to provide concierge service and enhanced privacy for our clients.
Our mission has always been to help people reach their goals with a higher level of service and marketing. We recognize the trust our clients place in us and will continue to be dedicated to representing our client's best interests and to deliver results. So far this year we have helped 62 clients achieve their goals in Steamboat with 5 more under contract.
Our community is very special to us and every one of The Steamboat Group's members is committed to giving back their time every month plus contributions from each closing. We focus these efforts on organizations we are passionate about. In July, we created The Steamboat Group Fund at the Yampa Valley Community Foundation. We have donated $15,000 to the community as a group so far this year and are looking to grow this significantly in 2017.
Every person in our group is committed to our vision and have moved with us to our new brokerage. In addition to Jon Wade & Jon Kowalsky, Paige Brookstein & Dianne Bertini are excited to be with us as broker associates and work to help our clients reach their goals. Our Listings & Transactions manager Allison Alfone is also a licensed broker associate dedicated to providing great service for our clients. We have expanded our marketing team to include Marketing Director Erik Ramstad, David Dietrich, and just brought on Dave Pettigrew with his 20 plus years of real estate marketing experience to help our listing clients reach their goals.
Feel free to give The Steamboat Group a call to understand our enhanced real estate brokerage services and strategize about how we can help you reach your goals. Our phone # is still 970-879-0879 and you can find our website at www.TheSteamboatGroup.com