The National Jonny Beardsall wrote an article on Steamboat Springs
Posted by Erik Ramstad on Friday, January 28, 2011 at 10:18:12 AM
By Erik Ramstad / January 28, 2011
Comment
The National Jonny Beardsall wrote an article on Steamboat Springs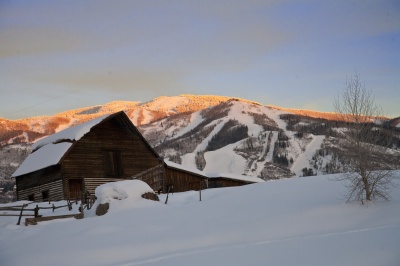 Jonny Beardsall, writer for The National discusses about why Steamboat Springs is the Wild West Town it is today and what we have to offer. Ray Heid, a former Olympic ski jumper discusses with Jonny about why he loves Steamboat and why he lives here today. Ray leads trail rides in the snow from his ranch near Steamboat Springs, Colorado daily. Ray says "if you love to ski - and ride horses - you should arrive in Steamboat Springs, Colorado, with double the get-up-and-go; such an honest quote from Ray." Steamboat truly is a Wild West town set in a real life wilderness of mountains, rivers and forests. The stands of cottonwoods, oaks and aspens on the steep mountainsides are caked with white fluffy snow and riding through them is to rewind over a century.
Click on the link to read the entire article - Old West meets natural wilderness in Steamboat Springs.
Interesting Links to follow:
Contact us if you'd like to learn more about Steamboat & the lifestyle we live everyday!
970.879.0879 / [email protected]
Some Call Steamboat Heaven, We Prefer Home!