Steamboat's Kitchen and Garden Tour Celebration
Posted by Erik Ramstad on Tuesday, July 17, 2012 at 4:04 PM
By Erik Ramstad / July 17, 2012
Comment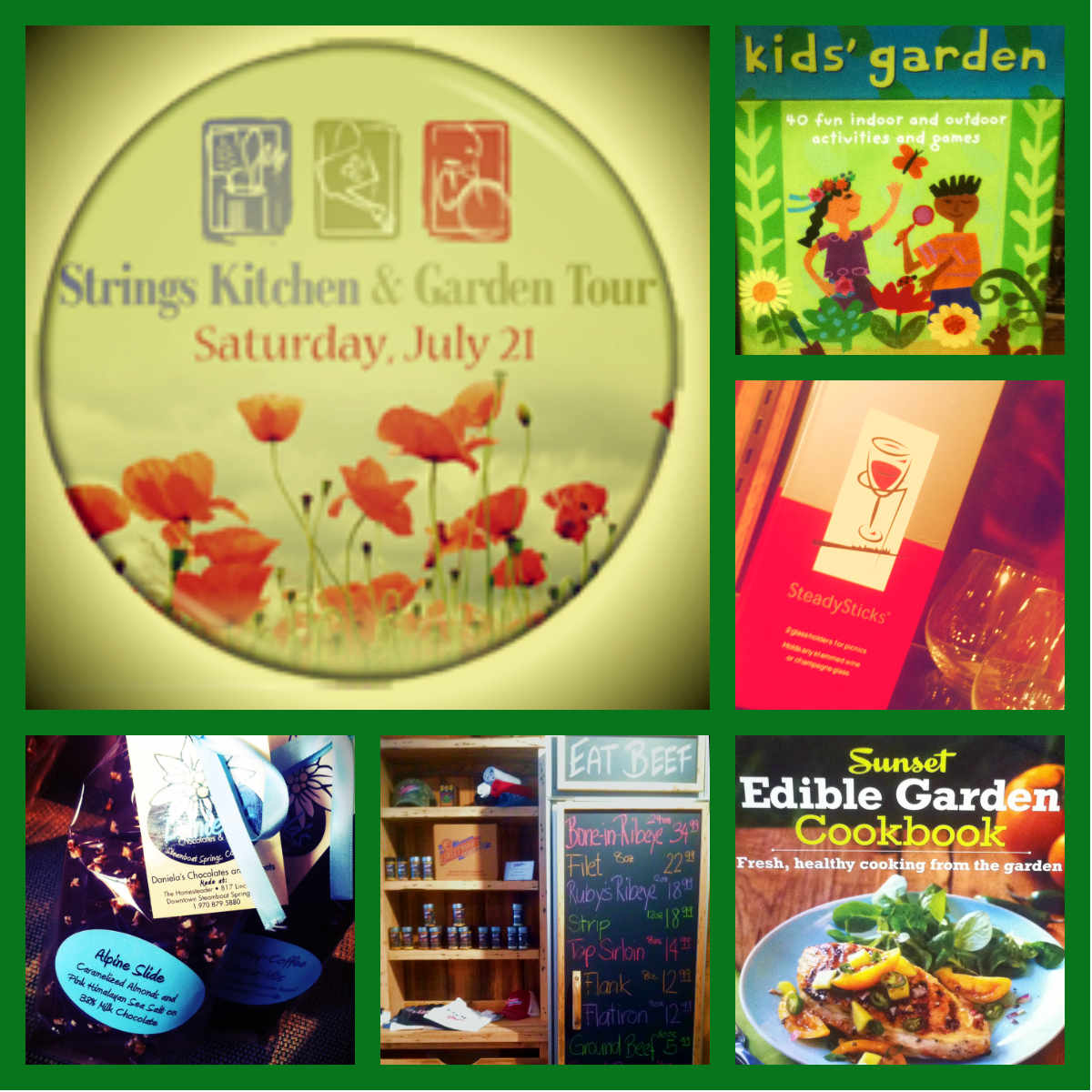 In honor of this weekend's fabulous fundraiser for Strings in the Mountains, the annual Steamboat Kitchen & Garden tour this Saturday, July 21, we're blogging about our favorite ways to stock your Steamboat pantry.  We can't think of a better place to entertain friends and loved ones than Steamboat, and our sunny summers give way to plenty of outdoor feeding frenzies.  The Homesteader Kitchen Shop in downtown Steamboat is our favorite source for culinary accessories and now they have some of the most grill worthy cuts of beef in the valley.  Organic, natural & local meats, artisan cheeses plus locally made chocolate.  We must admit, we were swooning a bit over the Alpine Slide sea salt and milk chocolate bars as well as the cowboy coffee dark chocolate chunks all made right inside the shop in downtown Steamboat. 
The Homesteader also has the all important wine "steady sticks" in case your outdoor garden party includes a little vino.  Just plunk the stick in the ground and your wine glass in the holder et voila - you can enjoy a picnic in your own back yard.  Bocce anyone?  Around the corner from the Homesteader, is the beloved Off the Beaten Path bookstore where you can pick up some cookbooks or Yampa Valley specific gardening guides (ok, we didn't say it was actually easy to garden at this altitutde, but the bookstore has guides for this kind of climate).  We also found a delicious way to enjoy your garden with some edible garden recipe ideas.  And Off the Beaten Path even has cool kids gardening activity cards so that any age group can enjoy the pleasures of Steamboat summer soil. 
And, of course, if you're looking for a place in Steamboat to hang your spatula or your spade, visit our office (just down the street from both the Homesteader & Off the Beaten Path) so that we can give you a guided tour of our favorite Steamboat homes with gorgeous gardens and expansive kitchens--places perfect for digging in the dirt or going all out gourmet.