Steamboat Water Skiing
Posted by Erik Ramstad on Friday, August 20, 2010 at 1:09:54 PM
By Erik Ramstad / August 20, 2010
Comment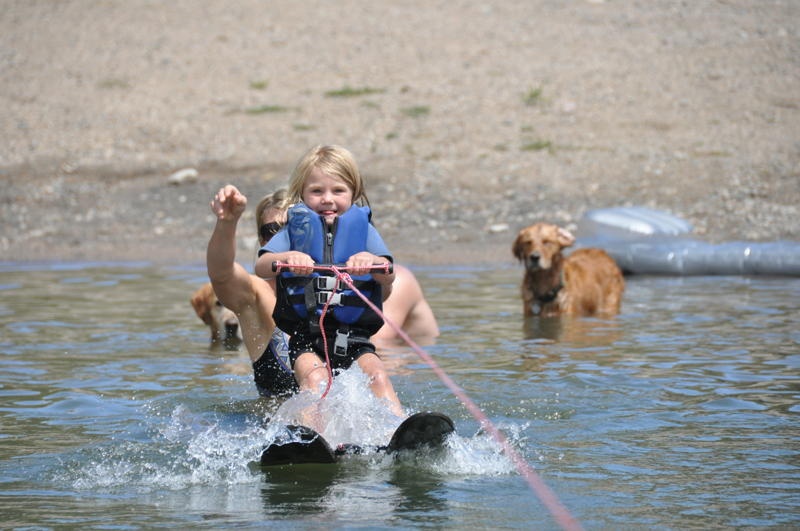 Steamboat Water Skiing - Summer 2010 "photo by Anne Lauinger"
Steamboat Springs offers excellent water skiing opportunities in many surrounding areas. The lakes here are mostly spring & river fed, so they are very clean and enjoyable. Water-skiing is one of many fun activities that Steamboat has to offer locals and guests. If you have any photos of you enjoying Steamboat, send them our way, we would love to feature them on our site!
Send your photos to

[email protected]
Water skiing is very popular in the Yampa Valley - there are some great lakes around Steamboat Springs that are the perfect escape for boating, fishing, relaxing, water skiing, tubing, kayaking and so much more! Stagecoach and Steamboat Lake are great for boating and water skiing. If your family has a more serious interest in water-skiing or wakeboarding you can find a whole different level of fun on a private lake. As a serious water-skier and friend of private lake owners Jon knows the options better than anyone. Options range from memberships to purchasing property on a private water-ski and wake boarding lake. If you would like to know more give Jon Wade a call sometime at 970.879.0879.