Top 9 Steamboat Summer Hikes
Posted by Lindsey Fisher on Monday, August 16, 2021 at 12:32 PM
By Lindsey Fisher / August 16, 2021
Comment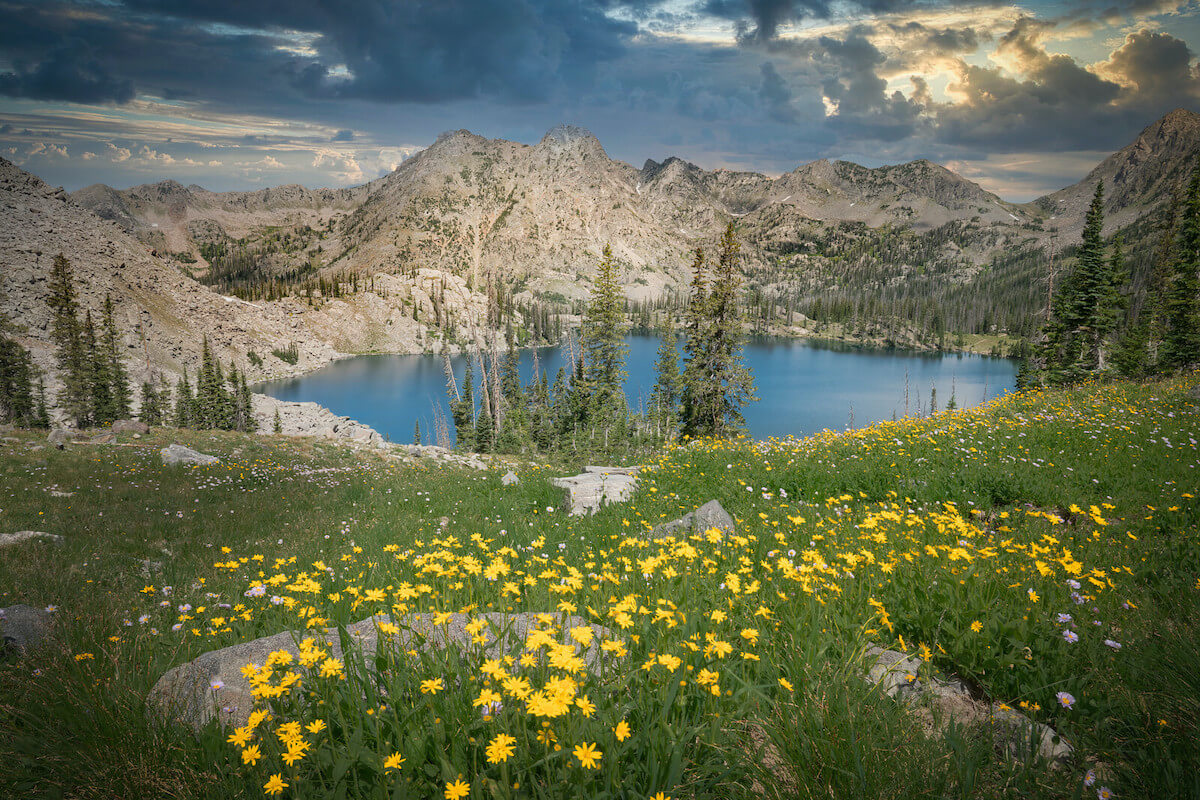 Whether you are looking for an easy stroll by the river, a day hike to a beautiful overlook, or a multi-day backpacking trip—Steamboat Springs has something for everyone. Here is a guide to your Steamboat Springs hiking adventures:
Top Hikes for All Abilities
Fish Creek Falls
Hike to one of Steamboat's most well-known landmarks: Fish Creek Falls. It is only a short 1/4-mile hike to the base of the iconic 280-foot falls. Continue for 2.5 miles to the Upper Falls and reach a beautiful overlook and picnic spot.
This more difficult hike takes 3 hours round trip and gains over 1,600 feet in elevation, so make sure to bring plenty of water/snacks. If you're feeling extra adventurous, you can hike an additional 3.5 miles to Long Lake near the Continental Divide for a 12-mile round trip adventure. This trail really does have something for all skill levels!
$5 for day use cash or check<
From Hwy 40, head north on County Road 129. After 5.5 miles, the parking lot is on your right.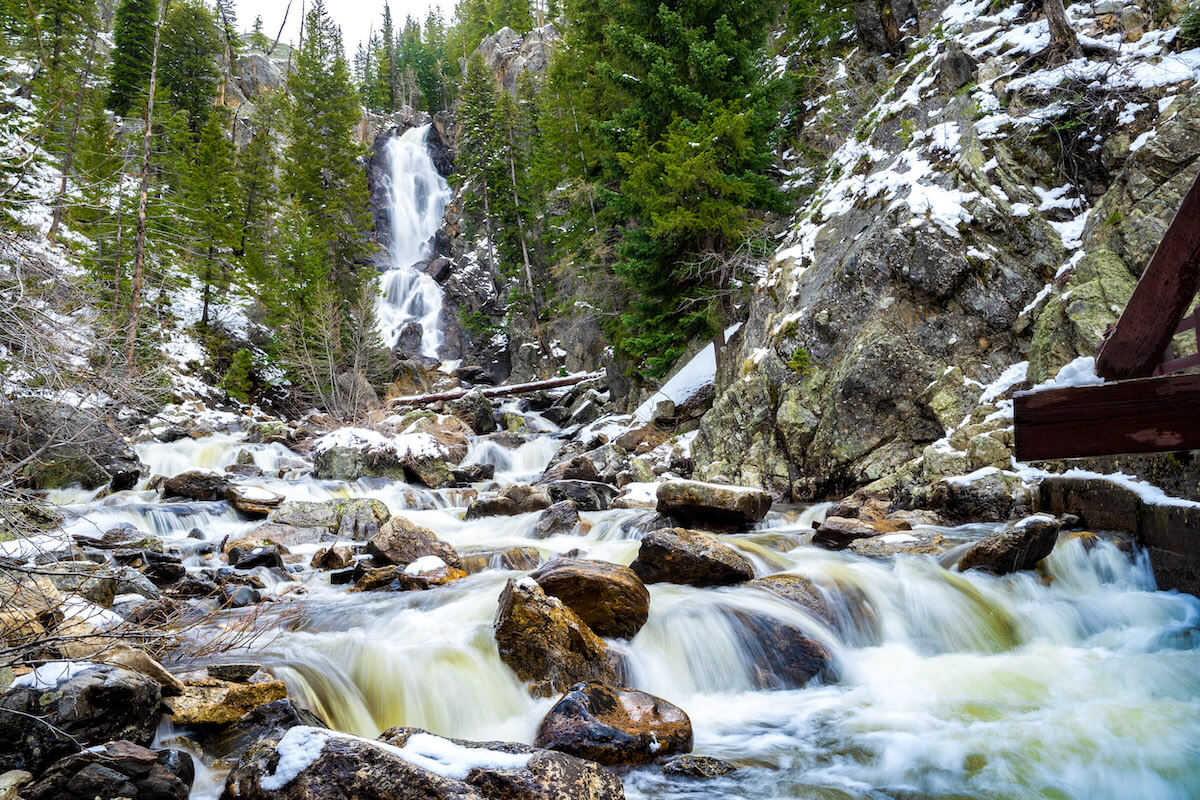 Core Trail
For those looking to stay close to town, Steamboat has a paved trail that follows the Yampa River from the Mountain Area to Downtown. This 7.5-mile multi-use trail is a great way to get out of the car and see the town from a different perspective. You can stop to fly fish, watch tubers float the river, or enjoy the beauty at Yampa River Botanic Park.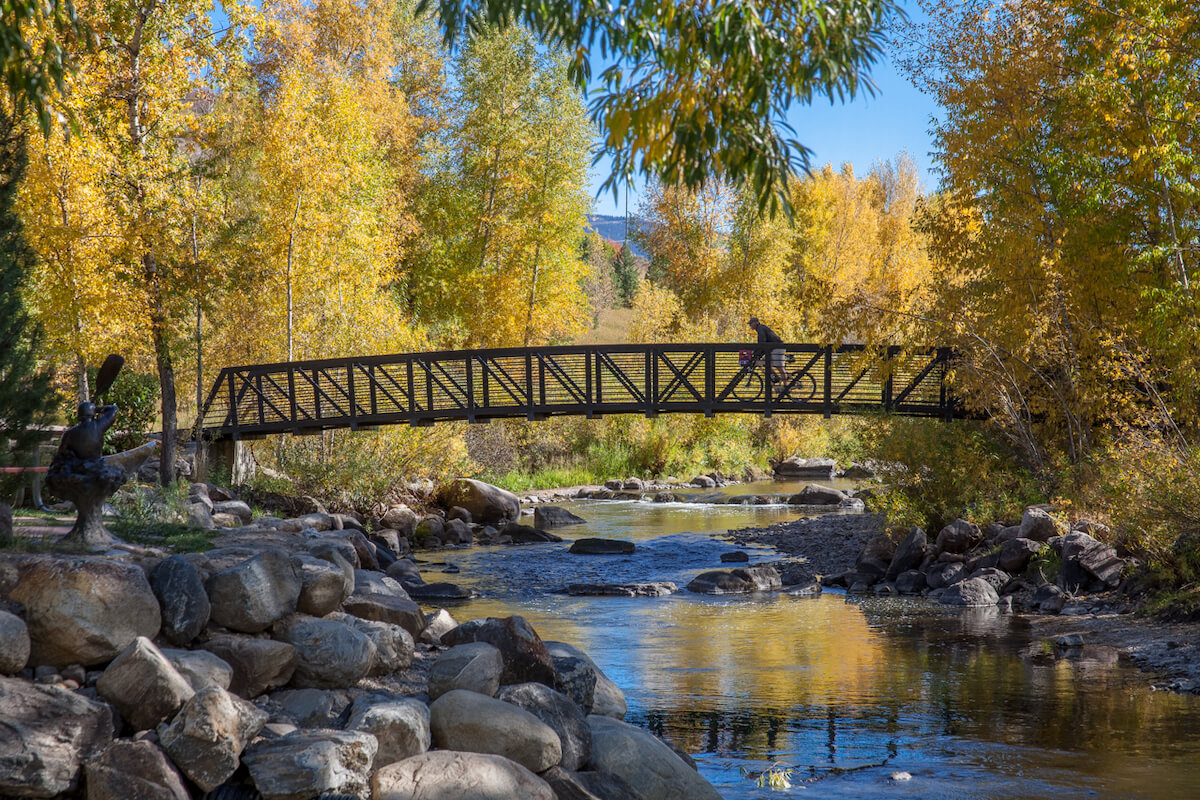 Spring Creek Trail
This well-traveled trail is popular among hikers and bikers alike. Take an easy .5 mile hike with the youngsters to Spring Creek Park overlooking two ponds. Here you will find covered picnic tables for lunch and an off-leash dog area. Those looking to venture further can hike the single track a little over 10 miles round trip through shaded aspen forests, flowery meadows, and across creeks to Dry Lake Campground at the top of Buffalo Pass. This is a more difficult journey, so make sure you are prepared for an entire day of hiking.
Parking is available at the intersection of East Maple Street and Amethyst Street.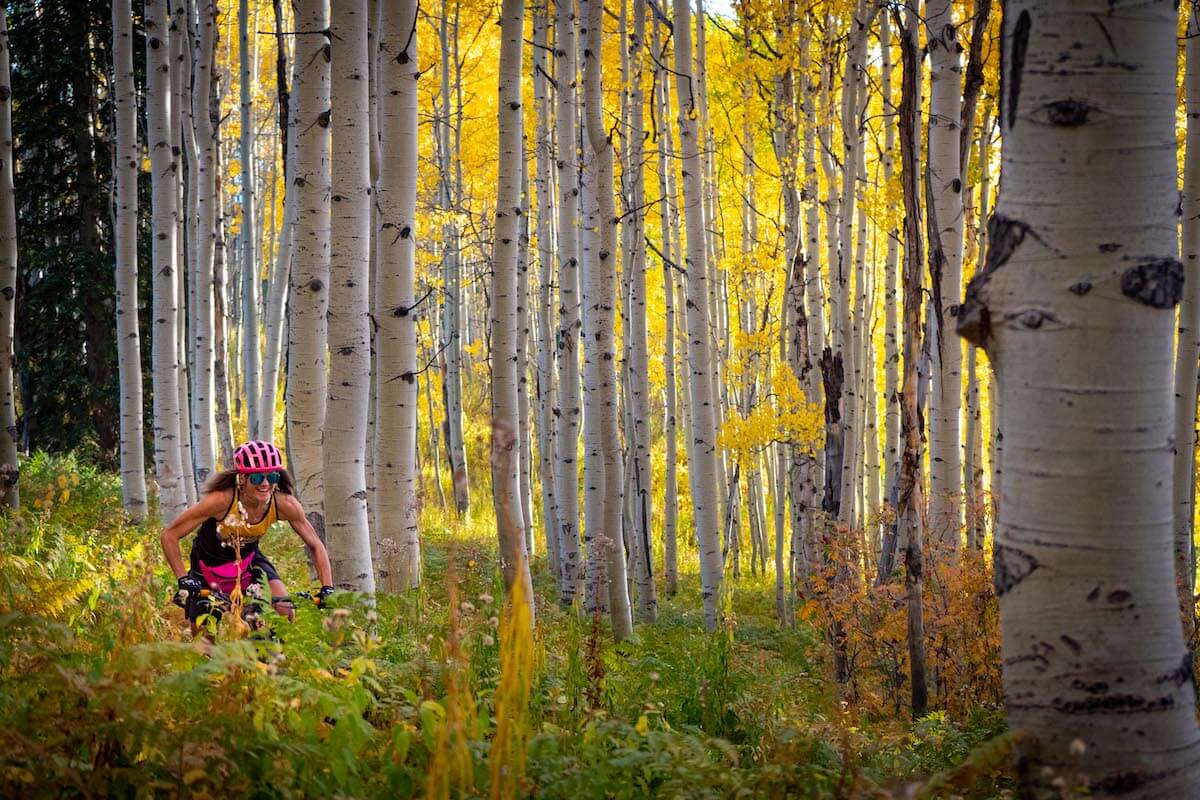 Moderate to Difficult Trails
Emerald Mountain Quarry
Looking for a convenient hike in town? The hike to the quarry on Emerald is for you! This area is definitely a local favorite as it has one of the best views in town. Hike or bike up, or snowshoe in the winter!
This moderate hike takes you 4 miles round trip to a rock quarry overlooking Steamboat Springs. At the top, you will find panoramic views of Sleeping Giant clear to Mt. Werner and the South Yampa Valley. This hike is well worth the steady incline, and you can even stop into town post-hike for food or drinks at your favorite local eatery.
From town, head south on 13th Street, take a left onto Gilpin Street, another left on Saratoga Avenue, and a quick turn on Routt Street. The trailhead is at the top of this street.
A little bit down this trail and closer to Howelsen Hill is the Sulphur Cave which has an absolutely wild geological history. I cannot do it justice, so click here to find out more about it. It is marked by a big fence around the cave; you can't miss it!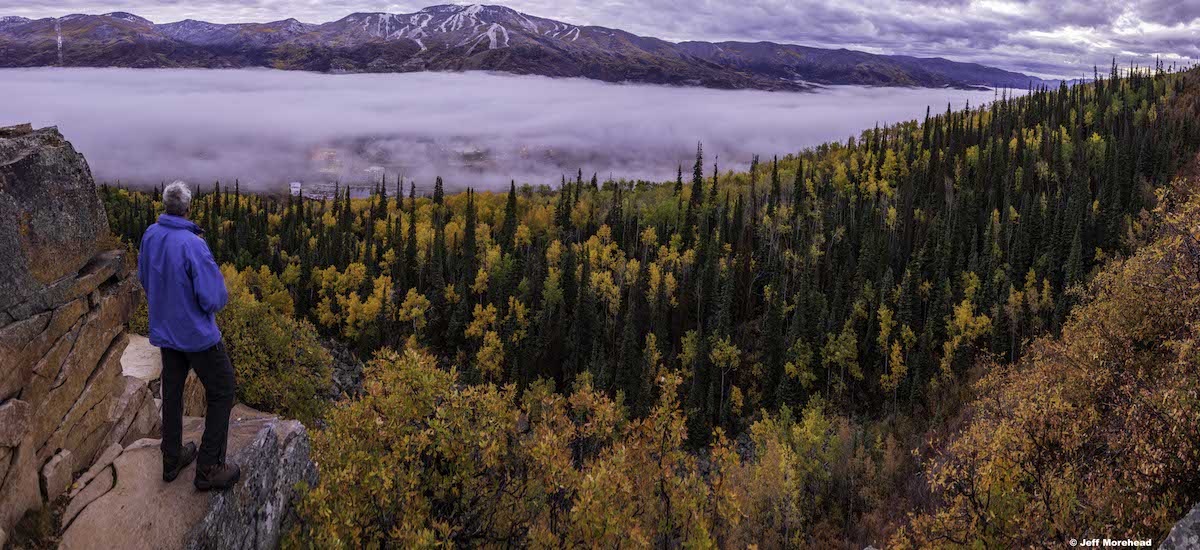 Mad Creek Trail
Located just north of town, this hike will lead you to the more than 100-year old Mad Creek barn, where you can go explore what it was like living in Steamboat in the early 1900s.
While the beginning of the trail gets lots of sun and can be strenuous at times, it is well worth the 3-mile round trip adventure. When you reach the barn, you can dip your toes in the refreshing creek water, eat lunch, and explore the historical site—you can even climb up to the loft for a great view of the surrounding valley!
Trailhead is off of Routt County Road 129 (Elk River Road)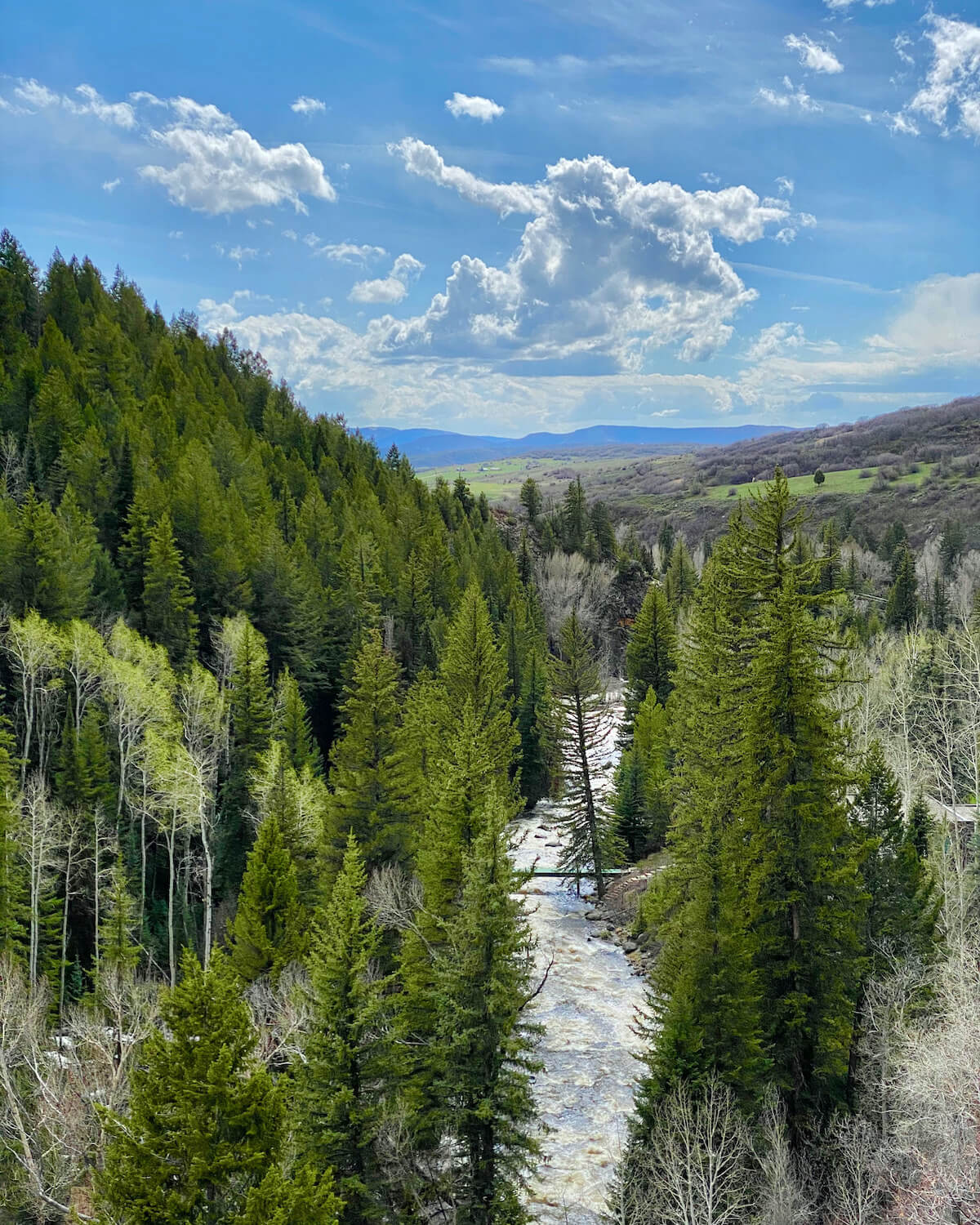 Thunderhead Trail
This trail winds up the front side of the Ski Mountain, clear to the top of the gondola. The 3.8-mile hike (one-way) can be strenuous at times but will take you through beautiful landscapes to a stunning view at the top. Make sure to stop to catch your breath and snap a few photos along the way. If you're feeling tired, you can even take the gondola back down to the bottom.
The trail begins at the base area.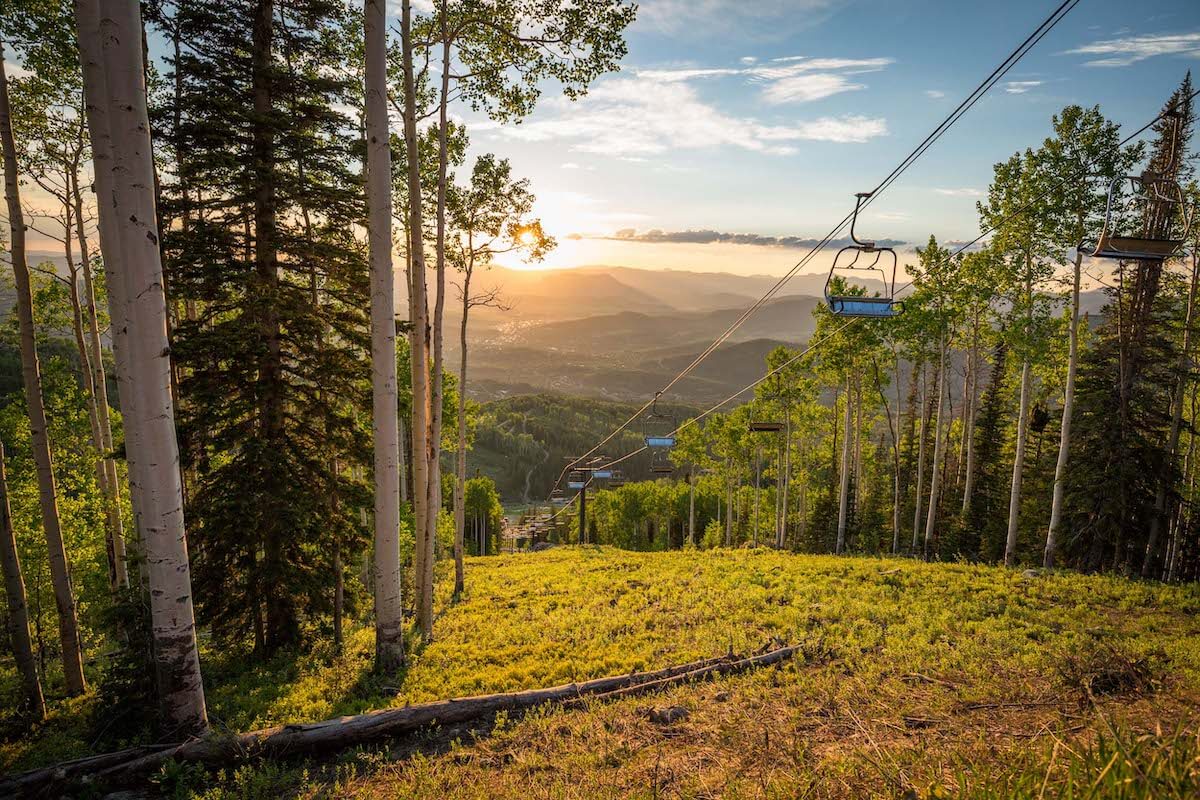 Rabbit Ears Pass Trail
Any local can tell you that seeing the Rabbit Ears Mountain Peak is a welcomed sight during the drive back home. Hiking it is equally cool.
Make sure to hit this trail during wildflower season! You will find yourself hiking through meadows of endless flowers and across streams that lead you to a breathtaking overlook and the iconic rock formations known as the "rabbit ears." This 6-mile round trip trek is among the most beautiful in the Steamboat area and is well worth the drive to the trailhead. Make sure not to climb on the "ears" as the rock is crumbly and unsafe.
Trailhead is off of the Dumont Lake Campground turnoff on Rabbit Ears Pass.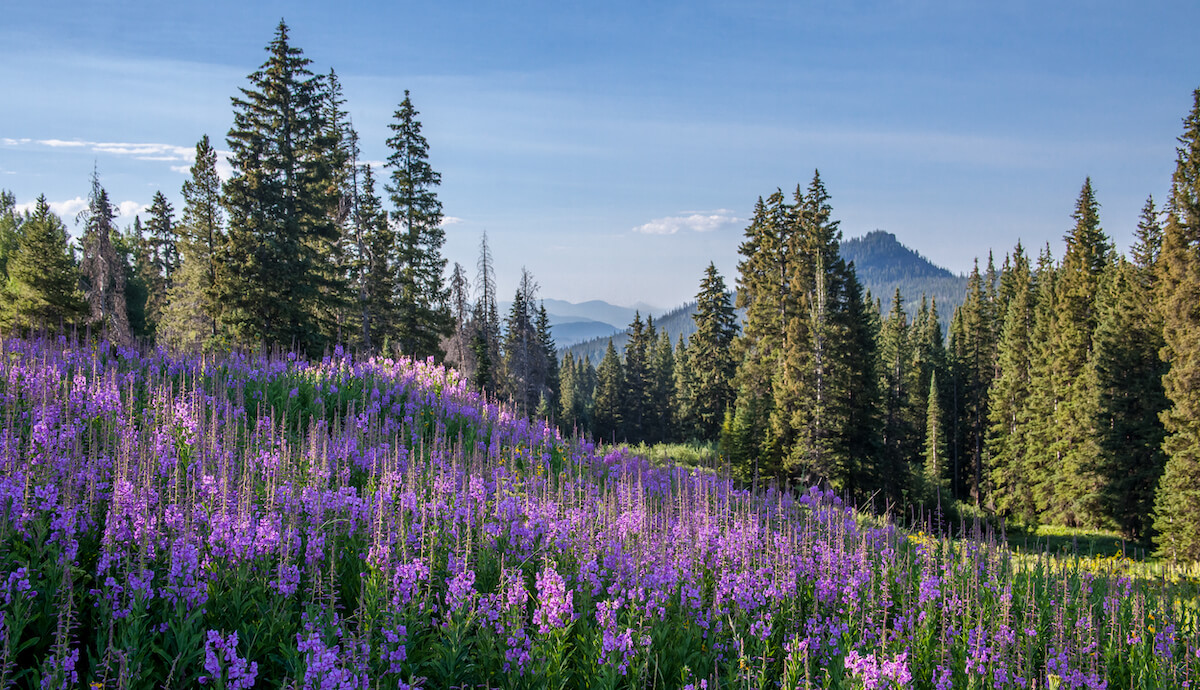 Gilpin Lake
Definitely one of the most difficult and farthest away hikes on this list. This 9-mile round trip hike will take you through some of the most beautiful scenery the Yampa Valley has to offer. Situated in the Mount Zirkel Wilderness, this trek leads you to Gilpin Lake—a gorgeous alpine lake surrounded by towering peaks and lush landscape. This iconic hike should absolutely be on your list if you have the time for an adventure outside of Steamboat.
Located off of Seedhouse Road in North Routt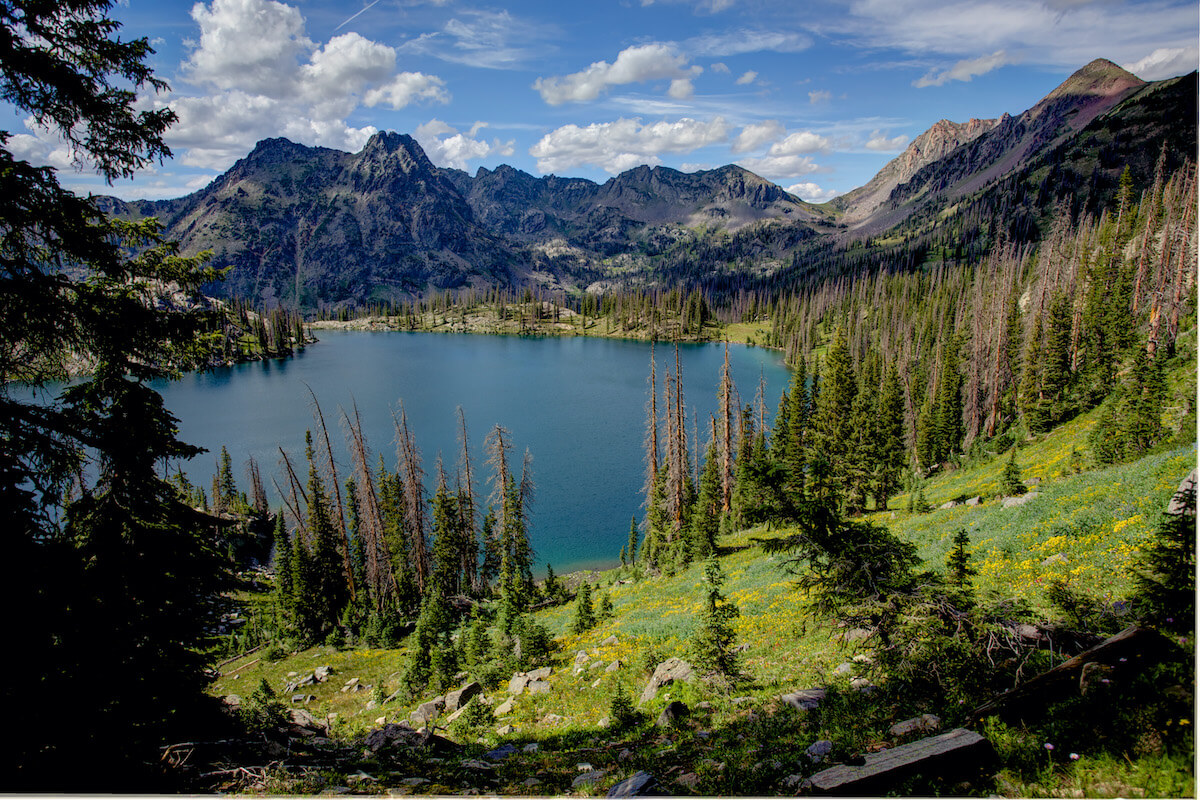 Uranium Mine Trail in the Mount Zirkel Wilderness
Just four miles outside of town, the challenging Uranium Mine Trail offers just over three miles of out and back action that appeals to experienced hikers. Not only will the body get a workout, but the vistas are simply superb in the summer. The canyon walls are flecked with foliage, wildflowers, and aspen trees.
Various wildlife is often spotted along the trail, so have a camera ready. Of course, many have a primary goal of reaching the basin where the trail ends at an old 1050s uranium mine constructed during the Cold War. Unless guests have a national parks pass, there is a $5 entry fee.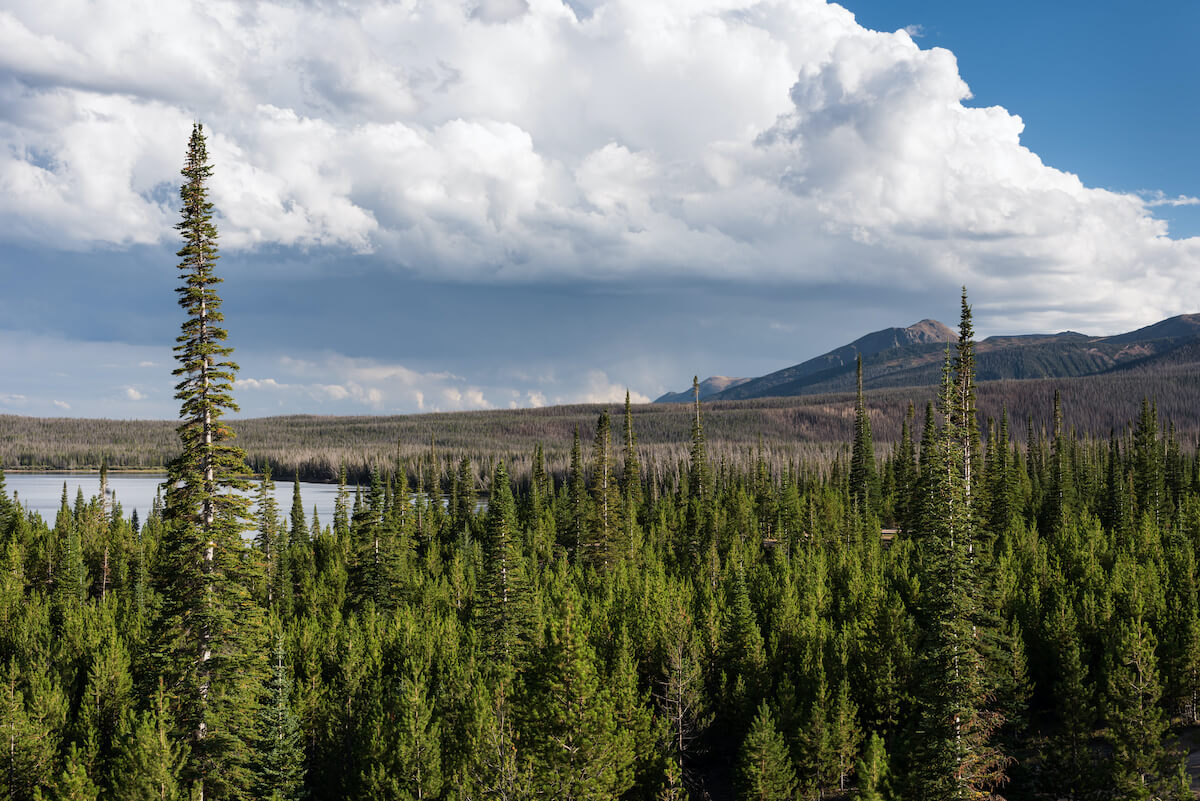 What are you waiting for?! Get outside and explore the natural beauty that these mountains have to offer. Happy Trails!