Steamboat Springs Winter Carnival
Posted by Lindsey Fisher on Tuesday, February 8, 2022 at 9:25 AM
By Lindsey Fisher / February 8, 2022
Comment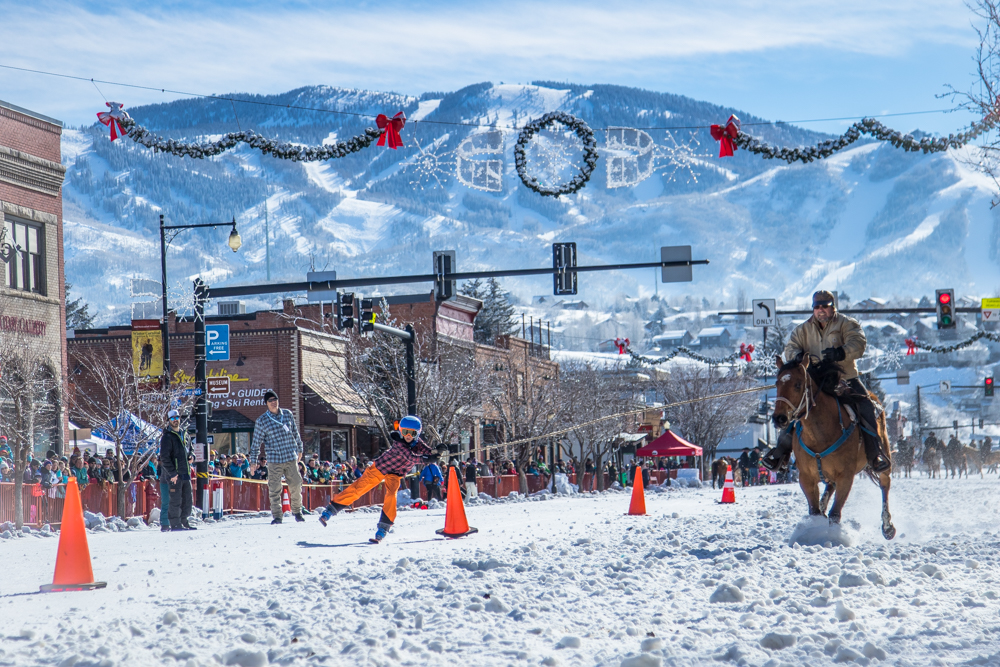 Did someone say skijoring on Lincoln Ave., ski jumping through fiery hoops, and fireworks? This could only mean one thing…it's almost time for Steamboat's infamous Winter Carnival!
Every winter around 800,000 pounds of snow is spread onto the main drag in downtown Steamboat Springs for a full weekend of action-packed festivities. You won't believe your eyes as kids ski behind horses ridden by Yampa Valley's legacy ranchers, or as our very own Steamboat Springs Winter Sports Club athletes fly over the jumps at night on Howelsen Hill. Where else is it normal to hand an 8-year-old kid a highway flare and send them down a steep, icy ski run at night?! Experience this and so much more as Steamboat celebrates its 109th year of the longest running Winter Carnival west of the Mississippi.
The Winter Carnival began as a way to help residents cope with all the cabin fever that creeps up during the peak of the winter season. The event has continued to this day as a celebration of winter, a place to gather with friends and neighbors alike, and as a fun way to experience all that Ski Town U.S.A has to offer!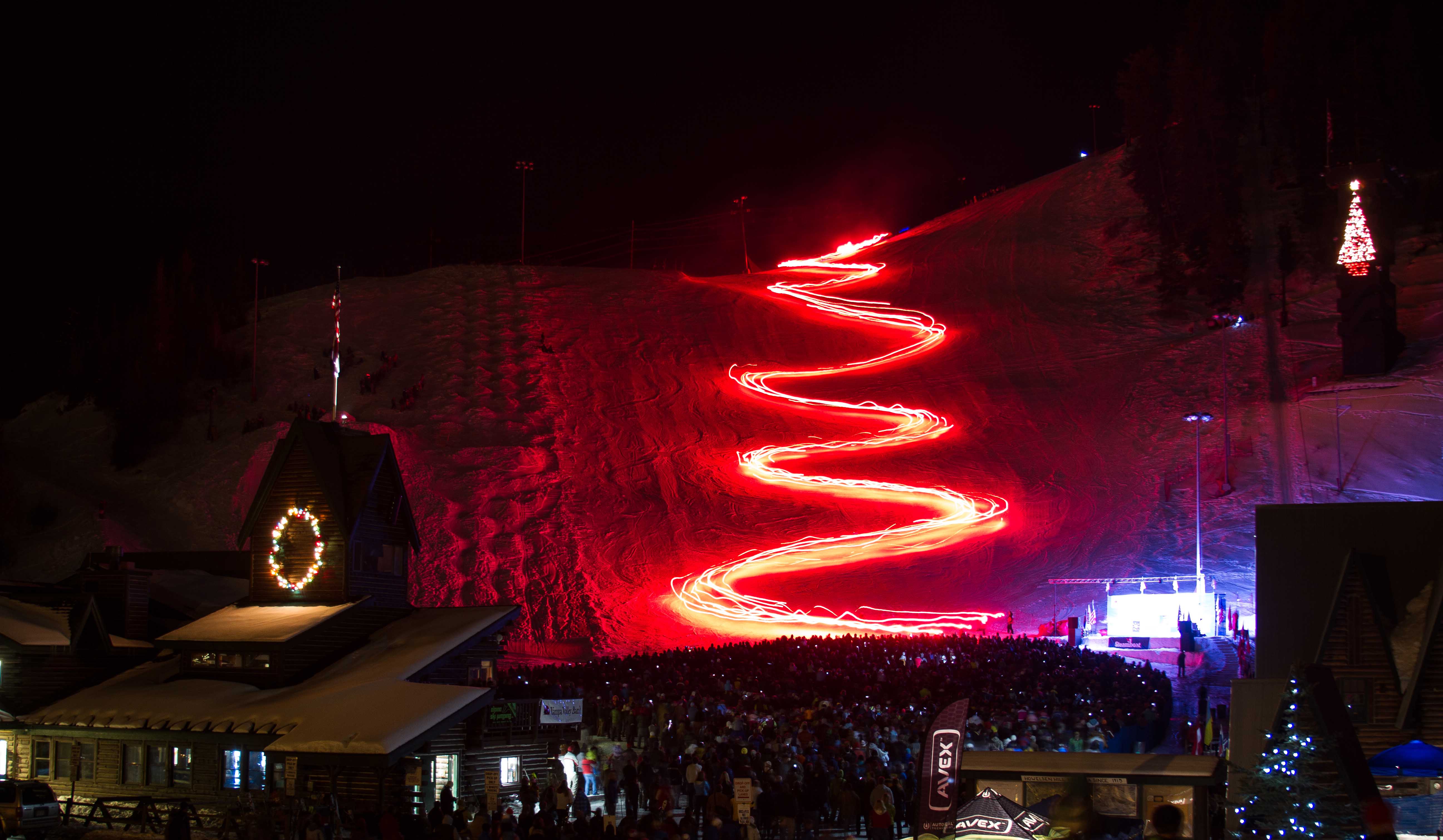 The festivities include events such as ski jumping competitions, a snowboarding jam session, a soda pop slalom, a tubing party, the diamond hitch parade, which includes the high school band on skis, street events on Lincoln Avenue, and a night extravaganza at Howelsen Hill with a brilliant fireworks display and the famous lighted man.
Opening ceremonies begin on Wednesday, February 9th at Howelsen Hill. Make sure to catch the S'More Family Fun, Air Bag Jam Session, and the Dual Slalom Bicycle Races. All street events will take place on Saturday and Sunday on Lincoln Ave, and the "Lighting the Flame" nighttime extravaganza will be on Saturday evening at Howelsen Hill. Don't forget your button! On Sunday, Winter Carnival concludes with the Diamond Hitch Parade, followed by the Pro Alpine Ski Jumping Finals.
The Winter Carnival event is an excellent opportunity to embrace the western heritage upon which Steamboat was founded. Even more, Winter Carnival is a fun-filled weekend with exciting opportunities for people of all ages to enjoy. We can guarantee this is one event you won't want to miss out on during the winter season. We'll see you there!
For more information and a full schedule of events, click here!