Spring Events & Activities Steamboat Springs
Posted by Erik Ramstad on Monday, March 1, 2021 at 10:39 AM
By Erik Ramstad / March 1, 2021
Comment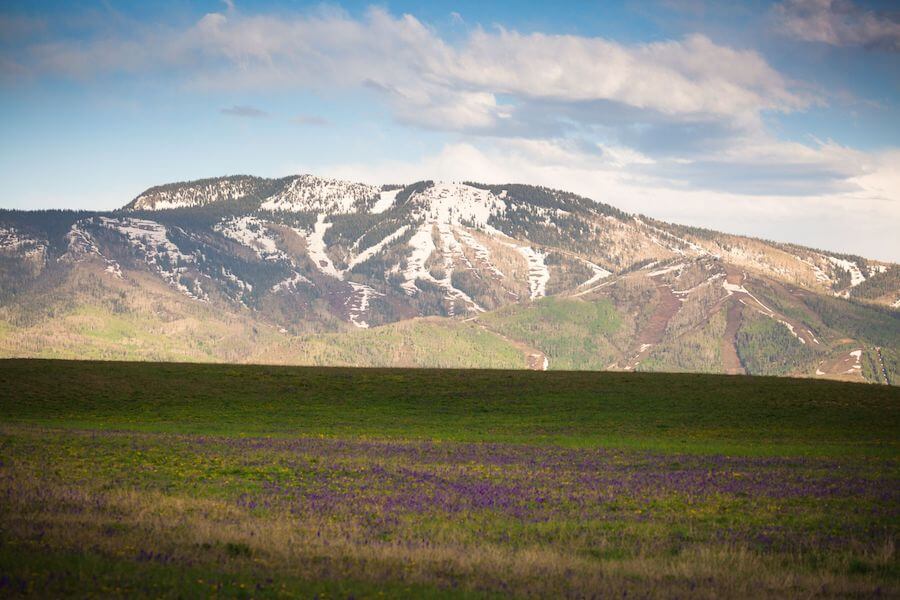 Steamboat Springs is a place where residents and visitors alike enjoy a wide variety of active outdoor sports. Skiing and mountain biking top the list, of course, for winter and summer, with hiking and fishing not far behind, especially during spring and fall. No matter the season, there are always fun things to do around town. Spring is especially conducive to simple outdoor pleasures, and the transitional seasons offer unique opportunities for everyone to enjoy the outdoors.
If you're looking for awesome spring activities, read about some of our staff's favorite things to do during spring in Steamboat below. You'll find some great recommendations for enjoying Steamboat as the landscape comes alive again.
Top Things to Do During Spring in Steamboat Springs
Hike Up Emerald Mountain
Emerald Mountain's trailhead is located right next to downtown Steamboat. The mountain offers several trails to choose from and is open to hikers, bikers, and horseback riders. If there is still snow on the trail, you might even be able to spot skiers and sledders going down the mountain! Hiking here allows you to see the first signs of spring on the aspen trees on this trail.
You can watch mountain flowers and lush green trees replace the remnants of winter and snow. To add to this, locals know that one of the best views in town is at the top of Emerald Mountain, where you can see not only Mount Werner in all its glory but also all of the town.
Enjoy Steamboat Arts
Every May, you can watch the annual Steamboat Cabaret, produced by local Steamboat writers and thespians who delight in showcasing skits about living in Steamboat. The Cabaret benefits Steamboat Creates, Steamboat's Creative District, an organization designed to support art culture around town. Check out the Steamboat Creates website for more art-related events.
Hang Out Outside with Springtime Plants, Animals, & Nature
Morning walks in the springtime are peaceful and beautiful, especially when you can see or hear the newly arrived birds back from traveling south during winter. Sandhill Cranes are a common species you'll see around the Yampa Valley and an icon of the area. Springtime also means lots of walks for humans and animals alike to take time outside to play, enjoying the new spring sunshine.
It's also nice when it's finally warm enough to hang out outside and listen to the river. You can easily do this at the Mountain Tap Brewery, conveniently located along the Yampa River and below The Steamboat Group's office. Sitting outside and enjoying the warm weather while listening to the sounds of Steamboat is a favorite of many, especially as Steamboat transitions from being Ski Town, USA, to Bike Town, USA.
The best part of spring in Steamboat is seeing people, plants, and animals start to venture outside a little more. Wildlife sightings can include moose, bears, and foxes running around!
One thing everyone seems to notice when living in Steamboat is that no matter the weather, once the sun starts coming out, Steamboat residents start dressing for summer warmth. Shorts weather is on its way, and all of your winter clothing can finally start to be packed away for the year.
Mix Your Favorite Seasonal Activities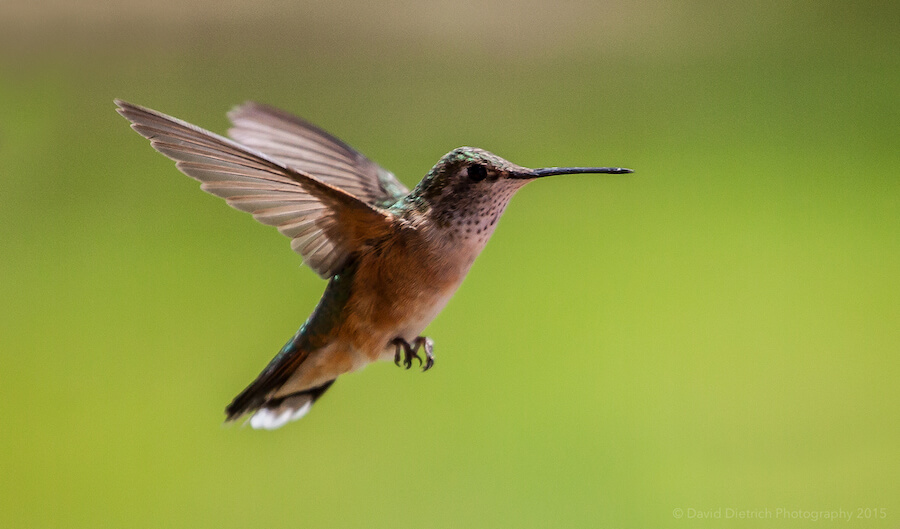 One perk of living in a place like Steamboat is that you can experience a little of both summer and winter adventures during the spring. You can do this by biking in the morning and then skinning up the mountain on skis in the afternoon when the snow is softer. Trails like the Ridge Trail and Mad Creek Trail offer great options for biking, and when the mountain closes, you can enjoy biking up the Gondola line.
Go for A Bike Ride
For some, springtime means time to start mountain biking! Several trails open up during the spring, including Buff Pass and Emerald Mountain. Click here for more information on great bike trails that you can go on. Steamboat has fantastic gravel roads and is often recognized as a gravel biker's paradise. After biking, consider heading over to Smell That Bread Bakery, a famous bakery in Steamboat that every local adores.
The Core Trail is a popular bike and walking path that runs along the Yampa River and through Steamboat. Around the trail are several scenic stops, including the Yampa River Botanic Park and Fetcher Pond, a stocked fishing pond, where visitors can fish, play, or enjoy the natural beauty surrounding them. You can go to Fetcher Pond to fish, or during the warmer weather, you can ride bikes along the Core Trail to the pond.
Don't have a bike? Head to the annual bike swap! The Steamboat Springs Winter Sports Club's long-standing annual bike swap is typically held at the end of May. Community members can sell their bikes for a commission fee, and shoppers enter free.
Join the Crowd at the Bud Light Rocks the 'Boat Free Concert Series
Steamboat rocks every Saturday afternoon from March to mid-April with an incredible lineup of concerts at the Steamboat Stage at Gondola Square. From bluegrass to blues to rock n' roll, there's something to please every musical palate. Hit up the best après-ski dance party you've ever seen and enjoy listening to some great artists.
Discover All the Mud Season Specials
In the spring, you can go to restaurants around Steamboat to seek out their Mud Season specials. Half-off entrees, buy-one-get-one deals, and all-day happy hours are just a few of the delights to be found. Take some time to relax with a good bite to eat during this downtime between the winter and summer crowds.
Check Out The Flowers Wherever You Go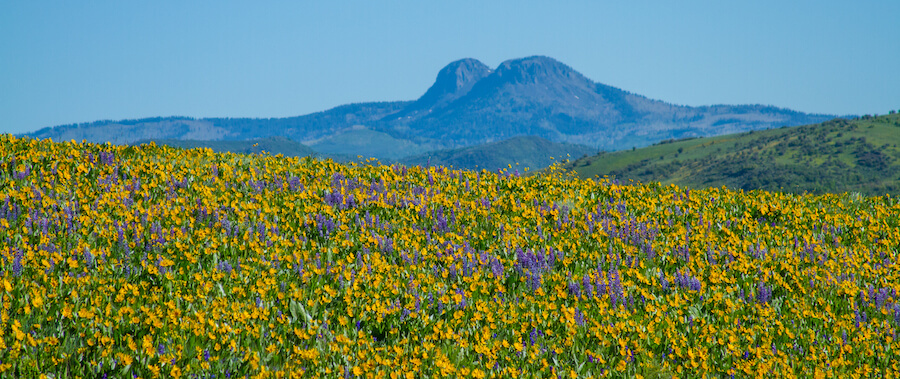 Spring is one of our favorite times to be in Steamboat. During the three weeks after the snow melts, you might enjoy going to the Botanic Gardens for inspiration for your own yard work and walking down Main Street when the crabapple trees are in bloom. In spring, the town gleams green, and you can watch the sarvis berry bushes slowly get covered in white blossoms. These three weeks are a premium time of year in Steamboat.
Spring is a Fantastic Time of Year in Steamboat
Whatever the time of year, our staff tends to favor outdoor activities and are always out and about enjoying Steamboat. But, there are plenty of other things to keep you busy in Steamboat, from spa treatments to yoga classes, music and galleries, fantastic eateries, and quirky bookstores. Or you can simply find a quiet place to sit along the bank of the river and watch life unfold around you.
If this lifestyle appeals to you, stop by our office and talk to us about your favorite things to do in Steamboat. We encourage you to enjoy Steamboat in your own way!