Steamboat Springs Schools stay on top of Colorado rankings
Posted by Erik Ramstad on Wednesday, November 30, 2011 at 12:49:52 AM
By Erik Ramstad / November 30, 2011
Comment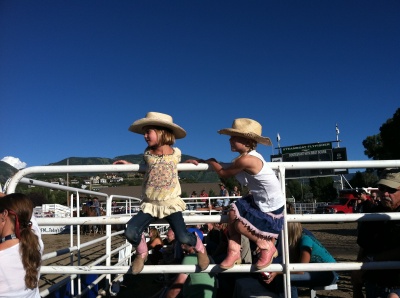 Steamboat schools may not be the first reason that people consider living in Steamboat but the quality of the schools here along with the overall context of growing up in Steamboat Springs will definitely get your attention once you dig a little deeper. Steamboat is a small town where kids can grow up closer to the way many or us parents did, our lifestyle attracts great teachers that inspire our kids and people are just a little more involved here because it is easy to be.
From the Steamboat Pilot "For the second consecutive year, the Steamboat Springs School District has received the state's highest accreditation rating. It's an honor Steamboat Springs High School Principal Kevin Taulman credits to the district's staff.
"We can have the best curriculum in the world, but it doesn't mean anything without the hard work of our teachers," Taulman said.
Steamboat is one of 18 school districts, out of 178 in Colorado, to be "accredited with distinction" for its academic performance in the 2010-11 school year, according to the Colorado Department of Education.Other educators in Steamboat on Tuesday praised the recognition, saying it also was the result of parent support and their district's increased focus on the performance of every student."
It's great to have your kids in a school where class sizes are small and the teachers give our kids so much individual attention. The enviroment in the schools is very positive, the kids are safe and the kids get a great perspective on life.
More from the Pilot "In the 2010-11 school year, every school and every grade level in the Steamboat Springs School District surpassed state averages in the CSAP, according to test results released by the state Department of Education. Students at the high school also helped Steamboat achieve the accredited with distinction rating by testing above ACT "college readiness" benchmark scores that determine whether a student has a 50 percent or higher probability of earning at least a B in a corresponding college course.
Lamansky said that in 2011, 80 percent of high school students in Steamboat met those standards in English, 60 percent in math, 66 percent in reading, and 44 percent in science. Those percentages are all above the state averages of 63 percent in English, 40 percent in math, 49 percent in reading, and 29 percent in science.
If you would like to know more about Steamboat Schools and what it is like to raise kids here feel free to give me a call at 970-879-0879. You can search for Homes in Steamboat or find the whole article in the Steamboat Pilot here.