4 Most Horse-Friendly Neighborhoods in Steamboat Springs
Posted by Jon Wade on Monday, January 31, 2022 at 9:37 AM
By Jon Wade / January 31, 2022
Comment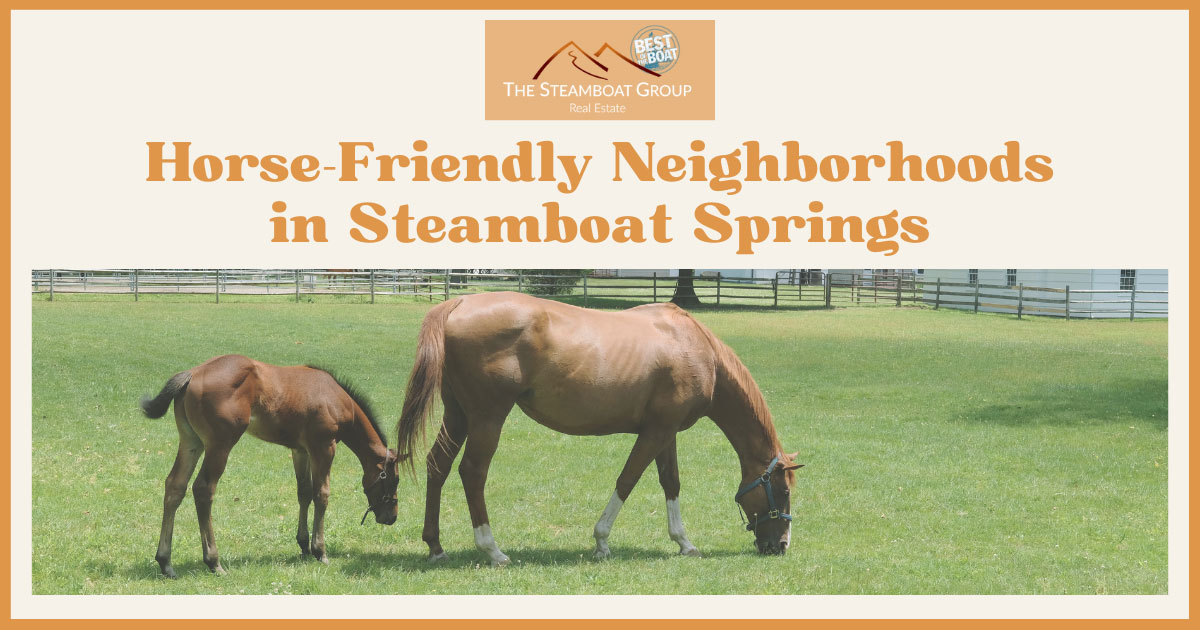 Visitors tend to come to Steamboat Springs, CO, for the spectacular skiing in the winter. However, many decide to stay and put down roots when they discover the slower pace of life, lack of crowding, and idyllic lifestyle that this rural mountain town has to offer. Many Steamboat neighborhoods have horse-friendly zoning, and many properties for sale have enough acreage for buyers to finally realize the dream of horse ownership. Here are some neighborhoods around Steamboat Springs that are perfect for those who want to own a Steamboat Springs horse property.
Saddle Mountain Ranch
The Saddle Mountain Ranch is just minutes west of Steamboat Springs along US-40. Homes in Saddle Mountain Ranch all offer expansive views of the beautiful countryside and mountains in the distance. Most of the homes feature a minimum of 5 acres of property, up to 35 acres in some cases. There is a wide range of types of homes for sale here, too. Whether a homebuyer is looking for a rustic 2-bedroom cabin getaway or an expansive 3-story mountain view home, there is something likely to suit them.
The Saddle Mountain Ranch itself is also a big draw for horse owners in this neighborhood. The ranch offers horse boarding facilities and Western and English riding lessons. It has indoor and outdoor training arenas for those who want to increase their equestrian or barrel racing skills. Heated and covered viewing areas are available for anyone who boards their horse at the ranch. Boarders also get their own private storage locker for saddles and tack, cross ties and bars, and access to many of the facility's training areas.
South Valley
South Valley is a large geographic area that borders the southern end of Steamboat Springs. There are several elevated luxury housing developments in South Valley that are situated far back from US-40. The elevation affords stunning views of Yampa Valley and the surrounding area. The Priest Creek Ranch is a land preservation subdivision where homeowners share 300 acres of common land and a large communal barn for their horses. There are also many individual properties for sale in South Valley, starting with 5-acre lots and growing from there, so this is a good choice for those looking for homes with acreage. Homes for sale in South Valley tend to be in the luxury segment.
Subdivisions in South Valley tend to have exclusive amenities geared toward horse owners. Camping, fishing, limited hunting, and horseback trails through the foothills and mountains are easily accessible in South Valley.
Alpine Mountain Ranch & Club
The Alpine Mountain Ranch subdivision is next to the ski resort, just south of Steamboat Springs. It has more than 1,200 acres of land available for custom home development on 5-acre lots, as well as several existing luxury homes for sale. Expansive views of Yampa Valley are available with all of the potential build sites.
The Alpine Mountain Ranch & Club is a designated subdivision with 63 home sites, each on its own 5-acre lot. The ranch has 900 acres of open space on it that is exclusively available for residents who own horses. There is also a wildlife preserve on the property. The Club has on-site equestrian facilities and several miles of country trails for horseback riding. There is also a community barn that residents share, which has a tack room and staging area. The Club even has some fenced pastures available for residents to turn out their horses during the warmer months.
Marabou Ranch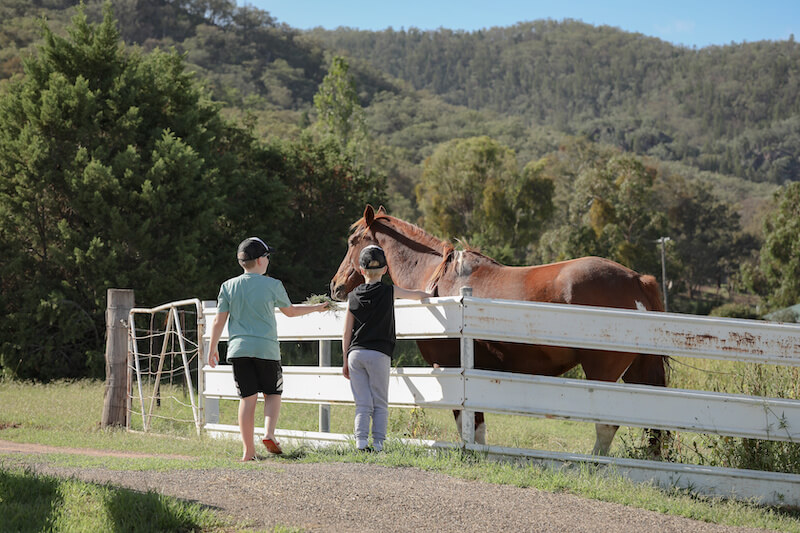 Marabou Ranch is a 1,700-acre development just a few minutes' drive west of Steamboat Springs. Most of the remaining properties in Marabou Ranch are undeveloped homestead sites, awaiting the right owner who wants to build their own luxury ranch home. There are also a few luxury cabins for sale at Marabou Ranch.
Equestrian programs take center stage at Marabou Ranch, led by World Title holder and professional steer wrestler Chad Bedell. Mr. Bedell serves as the Ranch Manager and Horseback Master Guide. The ranch has many amenities for horse owners, including a rodeo arena, 20 miles of equestrian trails, a horse barn, a corral, and a full-sized riding arena. A world-class lodge is available for Marabou Ranch homeowners, featuring year-round activities, a spa, and a pool and fitness center.
Sidney Peak Ranch
The Sidney Peak Ranch neighborhood is one of the few gated ranch communities in the Steamboat Springs area. The ranch has 32 homesites and 1,500 acres of managed ranch property overall, just a 7-minute drive from the base of the ski resort in Steamboat Springs. The Homeowner's Association fees for the ranch take care of a lot of the maintenance and chores on this fully working ranch. That includes summertime irrigation of hay fields, fence maintenance, landscaping, ranch security, and a backup alarm system for all properties.
Sidney Peak Ranch has a world-class equestrian facility on the grounds, which includes horse boarding, a full-sized indoor arena, paddocks with run-in sheds, a cross-country jumping course, and much more. The ranch also has several miles of designated horseback-only riding trails for residents.
Live the Ranch Lifestyle in Steamboat Springs, CO
Depending on the kind of lifestyle a horse owner wants, the ranch communities and rural subdivisions in Steamboat Springs offer a little something for everyone. From rustic cabins to luxurious and sprawling three-story homes, most of the properties described here have a minimum of 5 acres of open space on them, giving owners plenty of room to make home upgrades to accommodate horses. And for those who want to build their custom dream ranch, there are numerous homesites available on the various ranches and communities in the area.