Steamboat Springs Farmer's Market
Posted by Erik Ramstad on Wednesday, August 4, 2021 at 6:12 AM
By Erik Ramstad / August 4, 2021
Comment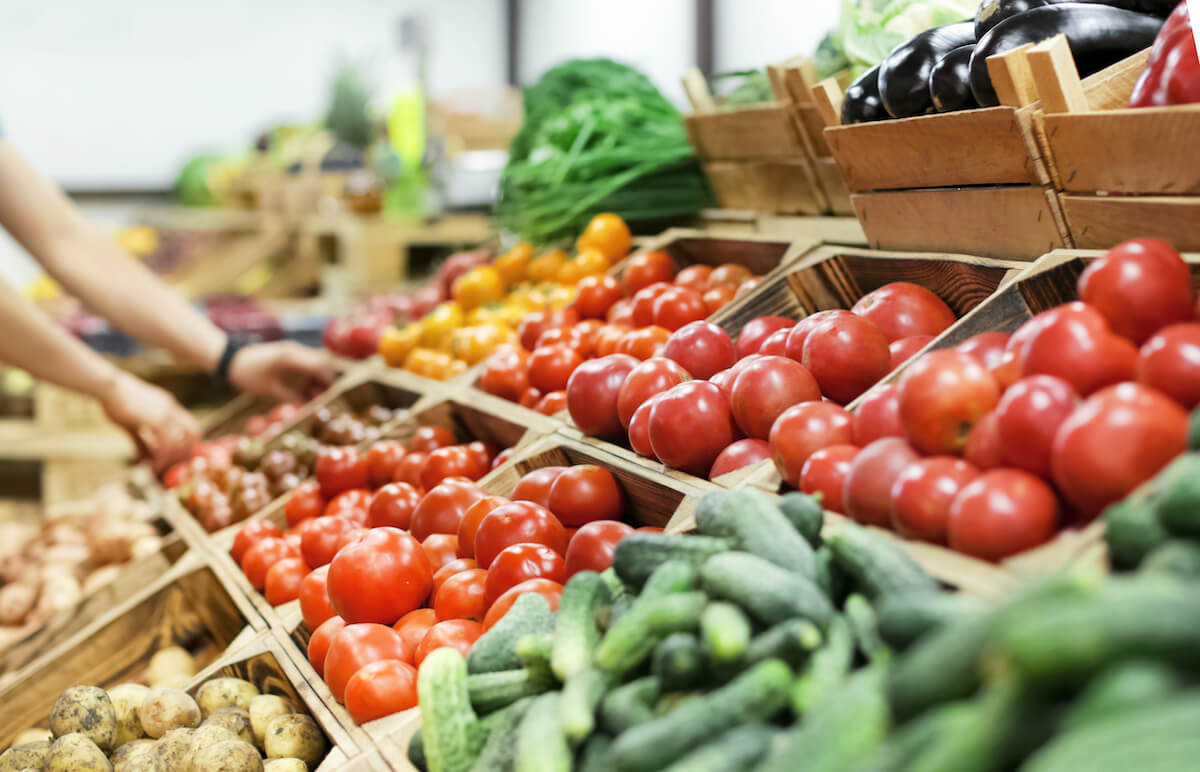 The Main Street Steamboat Springs Farmers Market brings the freshest fruits and vegetables to the community and has been a staple in the Yampa Valley since 2004. Of course, its downtown location, which encompasses the blocks between 5th and 8th streets along Yampa Street, allows shops, restaurants, street vendors, and other local businesses to be a part of the marketplace, too.
This community-driven project was founded with the distinct goal of preserving, promoting, and enhancing Downtown Steamboat Springs. These efforts have been widely successful, and what once was dominated by local growers and vendors now brings in folks from the Front Range, Palisades, and beyond to round out the market's selection of food and goods.
Goodies Shoppers Can Find at the Steamboat Farmers Market
Agriculture has been a part of the Steamboat community since the first natives migrated through and settled here. Long winters don't impede the bounties of summer harvests but actually foster their vitality. Cooler weather promotes indoor activities and creativity among locals, which is why there are several market booths that offer hand-made artisan and cottage industry goods.
Fresh foods are the most popular items at the Steamboat Farmers Market, and even visitors without a kitchen to cook in can partake in some fresh fruit, hand-churned ice cream, creative pastries, or a take-out meal from a local restaurant or vendor on Main Street. Many attendees take their goodies down to the Yampa River shoreline to relax and take in the wholesome vibes and fresh air.
Shoppers will find a vast selection of fruits, vegetables, greens alongside preserves, cheeses, salsas, pies, wines, and bison and beef fresh from the ranges of Colorado. Favorites of the crowds are the juicy homegrown tomatoes and peaches that hail from the orchards of the Palisades.
Vendors also open booths to share their hand-wrapped tamales, fresh-baked European-style pastries and breads, and Alaskan fish direct from the waters. Those looking for a unique gift or souvenir can find ready-made baskets, aromatic coffee, clothing, and jewelry items at the marketplace and many downtown storefronts.
When to Go and What to Do at the Steamboat Farmers Market
As a summertime extravaganza, visitors can come out on Saturdays from the first week of June through mid-September seasonally. The 'official' hours are 9 a.m. to around 2 p.m., but those who come early are generally able to snag a coffee and light breakfast at a cafe or vendor before the crowds of people arrive. Plus, early arrival eases parking woes that can get hectic long before noon.
Throughout the summer, there are special events at various Main Street locations, such as karaoke showcases and guitar nights. The Booths at BARley is a series that resembles a farmers market for artists who display and sell their paintings, sculptures, crafts, and jewelry in a special zone once a month. Designated days are for volunteers willing to pick up litter and others for those with a green thumb who go out and water the flowers downtown during June.
Even when the market isn't open for business, the committee and community hold several events to celebrate various holidays and seasonal occasions throughout the year. Some of the most popular gatherings include:
Restaurant Week
4th of July Festivities
Annual Chili Challenge
Halloween Stroll
Holiday Festivities
Sidewalk Sale Events
There's always something going on downtown in 'The Boat,' and most are free to attend, much to the delight of locals and visitors alike.
The Steamboat Springs Farmers Market Relies on Volunteers
It takes more than vendors and participating retailers to make the market possible. All of the planning, organization, permitting, event coordination, and much more require help from volunteers in the community. There's a place for everyone ranging from technical and website work, hitting the streets to ensure vendors and guests find what they need, and event operations.
Downtown clean-up days or volunteer at the marketplace one day a week or even once a month. Volunteers are also helping local downtown restaurants by providing deliveries in the area. Participation comes with perks and presents opportunities to be a part of the community in a meaningful way. Find a place to get involved on the Main Street Steamboat Springs Farmers Market website today.
Headquarters Location: 7th St. and Yampa Street, Steamboat Springs, CO
Contact: 970-846-1800
Come shop, play, dine and explore all that Steamboat Springs has to offer!