Steamboat Springs Economy: Top Industries, Biggest Employers, & Business Opportunities
Posted by Jon Wade on Tuesday, January 12, 2021 at 4:23 PM
By Jon Wade / January 12, 2021
Comment
People define paradise with different measures. For many, there is no heaven without the ocean as a backdrop. Other people swear by the beauty of bustling cities with plenty of nightlife. For residents of communities like Steamboat Springs, there is nothing quite like mountains, river views, and sightly ski destinations. Of course, visiting a community is very different from living there full time.
Understanding the economic layout and cost of living of a community is a great foundation upon which to build a relocation decision. It is important for those who are considering a move to Steamboat Springs to know what kind of industries exist and which professions succeed in the area. Knowing these things in advance can help ensure that the new community is a great fit for new residents. Here's a guide to what you should know about Steamboat Springs' economy.
Search
Steamboat Homes for Sale.
Moving to Steamboat Springs? Let the Steamboat Group help! When it comes to insider information on the Steamboat market, no one is better equipped to help you buy your next Steamboat Springs home.
Steamboat Springs Industries
Although the area is known for skiing and biking trails, much of Steamboat Springs' economy is based on its natural resources. Industries like tourism and hospitality naturally grow wherever the climate and scenery draw visitors. In recent years, however, the area has also attempted to encourage growth in more stable industries. Due to these efforts, the community has experienced population growth beyond tourists.
Anywhere there is population growth, healthcare also experiences expansion. Serving the entire Yampa Valley, the UCHealth Yampa Valley Medical Center is a 39-bed hospital providing acute and long-term care. The facility is non-profit and supported by donations and tax revenues. This medical center has more than 500 employees and 80 physicians on staff, covering more than 30 specialties. In 2015 alone they delivered 336 newborns and provided emergency care in more than 8,000 cases.
Northwest Colorado Health is another organization in the area providing a variety of home health, hospice, aging, and primary care services. Established in 2016, they provide assistance mainly in Steamboat Springs, Hayden, and Craig.
Farming and Ranching is another one of the largest industries in the area, with Routt County producing a variety of meat and vegetable products. In addition to cattle and sheep ranches, farmers grow mountain grass, hay, wheat, and alfalfa. The agricultural industry also supports nonprofit resource organizations such as the Community Agricultural Alliance and the Routt County Cattlemen's Association. Professionals working directly in agriculture or in supporting industries and are moving to the area would find a local niche.
Another legacy of the growth over the past few decades, the construction industry in the area is also an important employment source. With opportunities related to both residential and commercial construction, subcontractors in a variety of specialties can find positions without leaving the area. Local companies provide services in landscaping, disaster restoration, plumbing, electrical engineering, and lumber.
As expected, an area famous for skiing has a booming resort business. More than 500,000 people visit the area each year for a large variety of winter activities. Opportunities exist in outdoor recreation, hospitality, food services, and entertainment. In warmer seasons, tourists also visit the area for hiking, bike riding, and other activities.
Routt County is also a traditional home for the energy industry. Since the 1880s, coal miners have extracted the material for use in various energy operations. As one of the largest in the area, the Twentymile Mine adds more than $120 million to the local economy and employs around 300 people. As much of the world shifts away from coal, Routt has also become home to a number of renewable energy projects. The Stagecoach Dam and Hydroelectric Plant provides electricity for around 800 homes each year. A variety of other green energy products, including wind power and hydroelectric technologies, are currently underway.
Top Industries in Steamboat Springs
Healthcare
Agriculture
Construction
Energy
Mining
Top Employers in Steamboat Springs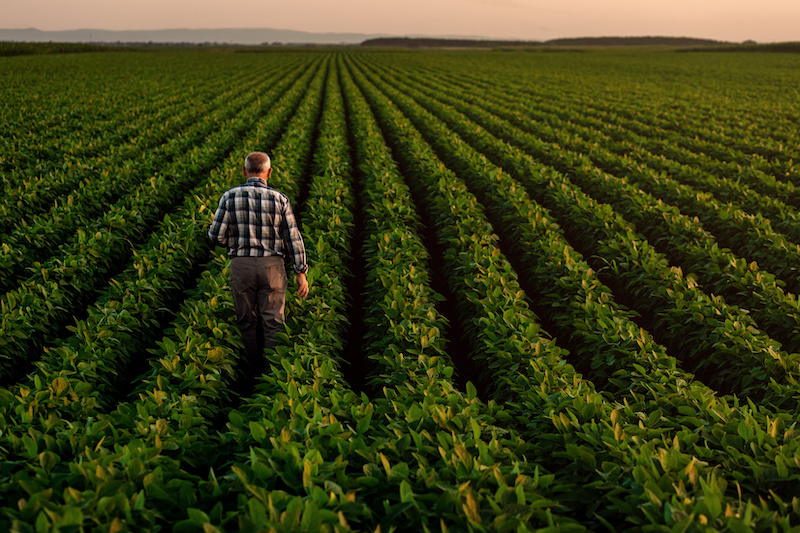 Loosely related to tourism, the Resort Group provides property management services to property owners throughout the Steamboat Springs area and beyond. Operating for more than 40 years, they manage nearly 100 private homes and thousands of individual commercial properties. More than 600 of these properties are designated for per-night rentals, making them directly related to tourism dollars. Unlike property management companies in other areas, this also means a significant percentage of their operation is related to hospitality.
While Xcel Energy is based in Minnesota, they have a significant operation in the Colorado area. The Public Service Company of Colorado operates as its subsidiary in the area, managing most of the energy needs of the state. The company operates seven coal plants in Colorado.
Located 25 miles west of Steamboat Springs, Yampa Valley Regional Airport is a commercial airport providing both passenger and freight service. In 2018, the airport had around eight aircraft based at the airport, but averages around 31 aircraft operations per day. The largest airlines making stops in the Steamboat Springs area include American, Delta, Skywest, and United. Another 18% of flights were from smaller airlines.
Additional Large Companies in Steamboat Springs
Hayden School District
City of Steamboat Springs
Routt County
Sheraton Steamboat Resort
Steamboat Springs School District
Vacasa
Peabody Energy
Steamboat Springs Economy Facts and Figures
Steamboat Springs has a strong economic profile, with statistics meeting or besting national figures. Some experts estimate 57% of growth over the next ten years, which is more than 23% higher than the US average.
The average income in Steamboat Springs is about $37,000 a year, which is $8,000 more than the national average. The median household income in the area is roughly the same as the US average at about $54,000 a year. Residents pay 8.4% in sales tax and 4.6% in income tax.
Considering Steamboat Springs
Those looking for tourism or energy-related positions may find great opportunities in the area. However, as the population grows, positions in healthcare, education, government, and non-profit sectors will likely also increase.
It's important for those considering a move to Steamboat Springs to remember that the economy is just part of the picture. Contact The Steamboat Group with Steamboat Springs Real Estate at 970-879-0879 to get a more complete representation of this community.
Buying or Selling
a
Steamboat Home?
Let the
Steamboat Group Help You!
Do you want to buy a home in Steamboat Springs? Let the Steamboat Group handle it all. Contact us now to schedule a consultation and take the first step towards a stress-free home buying experience with the best real estate team in Steamboat Springs, CO.