Buying Vacation Rental Properties in Steamboat Springs
Posted by Erik Ramstad on Friday, November 26, 2021 at 1:10 PM
By Erik Ramstad / November 26, 2021
Comment
Steamboat is truly a great place to live or spend time in. We are all drawn to buy homes in Steamboat Springs for the surrounding natural beauty, lifestyle, and a true sense of community.
Why Buy an Investment Property in Steamboat Springs?
For most people, owning real estate in Steamboat is about more than money—it's about finding the lifestyle they want, with a home they love and appreciate in a space where they can do fun activities all year-round with family or friends. That said, the financial aspects of owning a home that you can also use as a source of income are important, so we want you to know what is involved in making an intelligent decision when purchasing an investment property.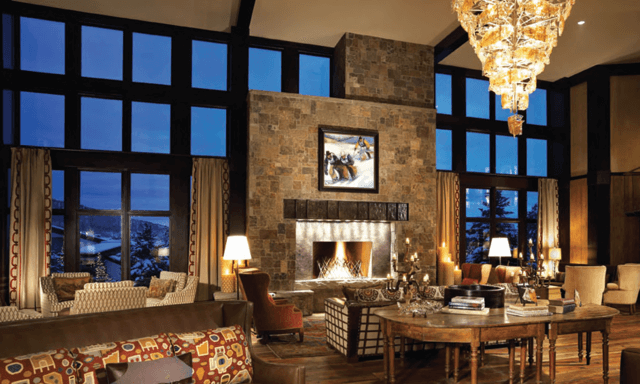 Many people that are not full-time residents in Steamboat would like some rental income to offset their costs or provide some cash flow, so this plays into the kind of house they purchase. Finding properties that you can use on your vacations and also cover the mortgage isn't always a simple task, but there are possibilities in the Steamboat area if you know where to look.
Having the option of buying a home for both owner use and rental income involves tradeoffs; the key is making an informed choice based on your needs and our insights into what may fit your goals and how rentals have performed in the past.
My group and I can help you find the perfect home that you can use for vacations and rental income. My background is in corporate finance and marketing at HP, so I understand its importance and the numbers better than most. There is a whole spectrum of choices to explore, and we are here for you.
Here are some things to consider when looking at homes that you can rent in Steamboat Springs:
Where Can You Purchase a Rental Income Property in or Around Steamboat Springs?
If you're searching for homes that can produce rental income, 99% of the properties that meet this criterion will be in the Steamboat Springs Mountain area or possibly downtown Steamboat Springs.
Routt County restricts rentals outside of a special use permit and, to have that, you would have more of a business than a rental. A quick way to tell if a property is within the city limits is if it has less than a five-digit house number. There are exceptions in Hayden and Oak Creek, but very few, and looking for a Steamboat Springs address will typically all but eliminate them unless an agent is trying to make a listing look better by calling it a Steamboat address.
Many county properties with 5 digit house numbers can legitimately use Steamboat Springs as the city since their mail comes there. If you have doubt, contact the Steamboat Group, and we can tell you very quickly if you have any doubt.
Rental Properties Within Steamboat Springs City Limits
For rental properties within the Steamboat Springs city limits, you'll have a few choices. I'll summarize below the types of rental properties to consider purchasing in Steamboat, and then if you would like to know more, we can talk about how they work, and I can give you some examples.
As with anything, I can provide examples of how they do rental-wise in general or for a specific one, but the future could be different. Please don't count on that to make your mortgage payment, as these homes can be impacted by snow and consumer confidence, among others things.
I can speak to what I see as impacting results in the future but can't predict the snow or economy. Contact The Steamboat Group, and we can have an honest discussion, and you can ask questions on a property.
Types of Rental Properties to Consider Purchasing in Steamboat
Homes or Luxury Duplexes in the Mountain Area
For homes or luxury duplexes in the mountain area, there is not a single rule I can give you to select suitable candidates yourself since they need a combination of attributes and location. I can sort out options that are likely to be rentable then confirm that with a little due diligence. This includes if it has a vacation rental permit or is in an area where they are more receptive to them.
I know the best rental and marketing managers for them well. The best managers are the ones that provide some level of extra experience for their guests, are trustworthy, and cater to the owner's needs. The right management company can make these pretty turnkey for you. They run the business, ask you how you would like to handle things and manage the details.
Ski-in Ski-out, views, proximity to the base, finishes, layouts, and more come into play. These range from about $1 to $5M, mostly $1 to $4M. Some of the $1 to $1.6M ones could be attractive options. In general, this type of property has the best income, joined by Ski-in Ski-out luxury condos at One Steamboat Place and Edgemont.
Luxury Townhomes in the Mountain Area
Luxury townhomes in the mountain area don't typically require a permit because the complexes were developed as an attribute of the area. Most of these cover their HOA's plus taxes and may give a margin above that as we emerge from the recession, but some have been doing better.
These are $750K - $1.3M and are popular choices because they are low effort, provide a great vacation experience, and require less capital than others that rent better. The best examples are Eagle Ridge townhomes, Stonewood Townhomes, Aspen Glen / Chadwick townhomes, Blackhawk, and Cimarron.
Luxury Condos in the Mountain Area
Luxury condos in the mountain area with newer 2-5br condos cover their HOA's taxes and may give a margin above that. These go for about $350K to $1M and are popular because they are low effort and require less capital than others that rent better. They are very nice above about $600K. Examples are Eagle Ridge Lodge, Trappeurs Crossing, and Trailhead Lodge. No rental permit is needed.
Condos in One Steamboat Place or Edgemont have thrown off a small yield that is better than many liquid investments. They are true luxury ski in ski out condos. OSP has a very high service level, including a spa, and it sits next to the gondola. Edgemont is up the hill a little bit and doesn't have as big of staff, allowing lower HOA costs as a result. They go for about $1 to $2.5M or so and sell well for the price point because they are low effort, ski in ski out, provide a great spot to vacation, and are hard to replace for the current costs or for a few years since these take a while to develop, and will cost more then.
Downtown Steamboat Condos
Condos in downtown Steamboat Springs are mostly 2-3 BR condos but rent well for the price point. $750K to $1.4M. They are also turnkey properties, convenient, and have low HOA costs since they don't have pools, shuttles, on-site front desk staff, etc. (no rental permit needed).
Many of the options above have some extra value given they are selling below replacement cost, and there are few, if any, pieces of land that they can be replaced on. How true that is depends on the property, unit, and more, so we can talk about that if you would like to hear my thoughts. See The Steamboat Report if you would like to learn more about our local real estate market.
When You're Ready to Invest
The market for investment in rental properties in the Steamboat area is extremely varied, and properties are available at prices that range from approximately $500,000 to properties on the market for several million dollars.
Your decision depends on your risk tolerance, your budget, whether you plan to occupy a vacation rental property yourself during part of the season, and your income expectations. The goal, of course, would be to cover your annual expenses to achieve a reasonable return. Individual investment parameters always depend on personal circumstances.
In general, however, a well-managed, well-maintained investment property can be a wise decision that will add diversity to your investment portfolio, whether it's an in-town four-season rental or a ski-in, ski-out property near a popular lift.
What would you like to know more about? I will be happy to send you examples of the types that interest you or examples of each. If you would like a property that you hold only for investment purposes and don't need to stay there yourself, I can give you a great sense of how each type of those options work as well.
Just reach out, and we will help you evaluate if something makes sense for you or not. I am happy to give you the insights it takes to make a good decision. We stand ready to help you identify the best options in and around Steamboat Springs.