Steamboat Homes are recovering in 2013
Posted by Erik Ramstad on Tuesday, February 12, 2013 at 10:40 PM
By Erik Ramstad / February 12, 2013
Comment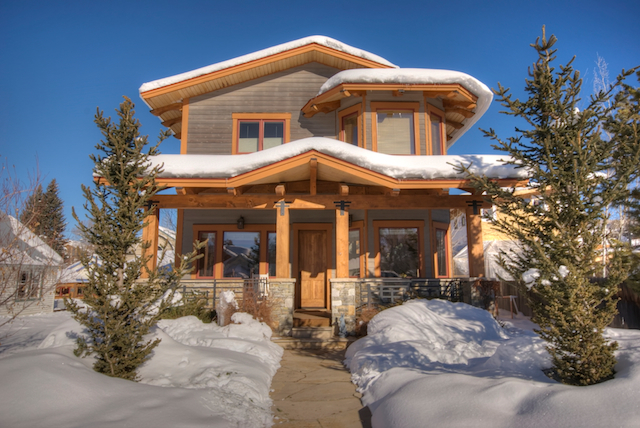 I thought I would share what I wrote for my clients that got short sale approval today on the first house listed below. The homes that went under contract, or received short sale approval so they can sell today, represent an impressive list for a month. They also represent over half of the good homes priced at market in city limits that were left on the market.  Today's activity is one of several things that indicates a shift the Steamboat Home Market between $800K & $1.3M. This level of activity won't be repeated this week or month due to limited supply, but it convinces me even more that this part of the market is turning and supply isn't going up much for a while. Higher end activity isn't this strong for sure, but there are a few signs of life there too. If you would like to know more about any part of the Steamboat Real Estate Market or what your property is worth, just let me know

The following homes in this price range went under contract or got short sale approval today (list prices):
2260 Bear Drive - Nice 4475 sf home with big views, my clients. Contract last week short sale approved today.
627 Meadowbrook $1.295M - 1990's home that is nice but doesn't have an open floor plan.
642 Grand  $897K - New downtown home, my clients who own the next house below purchased.
14 Logan  $1.125M - Very nice downtown home, my clients current house.
1980 Trollhagen $1.1M  - Near the hospital, has been on the market forever.
31645 Ananina $875K - Older but nicely remodeled home in Treehaus.
73 Telemark  $1.149M - Newer nice home in Fish Creek with big views, short sale approved.

  Anouther sign of recent strength is that the uncompleted 14k sf house with big views on the ridge above Elkins Meadows went under contract about a week ago. It is bank owned and was listed for $1.325M. It needs $1.5-$2M in work to complete it and is far bigger than most anyone is looking for these days so having someone willing to do that is encouraging.

 A 10,980 sf home in Priest Creek Ranch went under at a list of $6.6M today ($605/ft list)  along with a few other properties.  I would have been shocked last year if all of these happened in a month, the $6.6M one aside and that is even more surprising as we only had one $4M home last year close and one other one at $4M close last week, no others were higher.

Here are some of the listings, 1-2 don't show up in the MLS yet:
Click Here to View Listings  & Click Here to View Listings  (the links will last for a few weeks)

   I knew things were improving but am shocked to see this in one day, much less a week.  My point is, there is more activity and the selection of quality single family homes in this range is down by over half in one day.   Several of these were great deals leaving few left, several were not.  This means people are seeing the change and choosing something that fits.  It makes me feel even better about the home you choose, especially the timing.
  If you are considering buying or selling a home in this range, we should talk.  People considering buying should see if something makes sense for them before inventory goes down further. People considering selling their home or getting a different home may have the best chance of getting a good price for their home before more homes are listed in the spring or while the next home they would like is still available.