Steamboat Gets Snow So We Must Go
Posted by Erik Ramstad on Monday, November 4, 2019 at 12:48 PM
By Erik Ramstad / November 4, 2019
Comment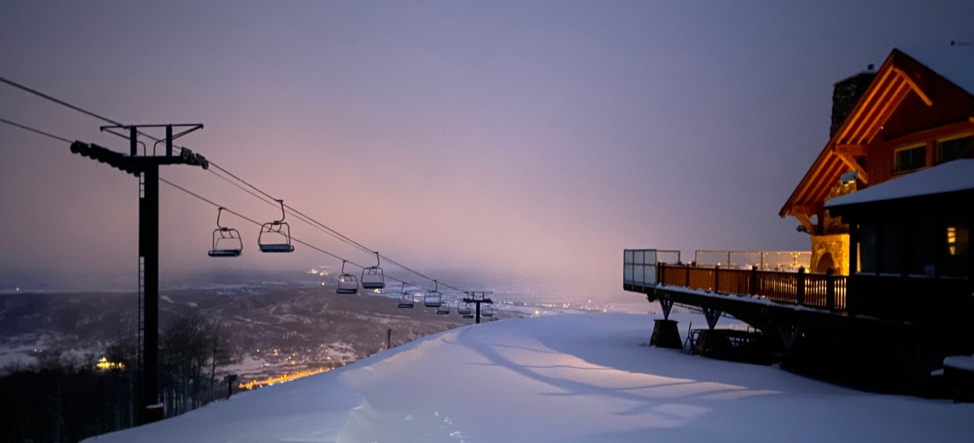 I knew it would be good day when my Sunday night grocery run left my car covered in inches of snow. I had that Christmas eve feeling while I anticipated what would come the next morning. Followed by an overnight storm that brought 18 inches of snow, it was definite that Steamboat was the place to be for early season skiing.
When I woke up last Monday, (October 28th!), I didn't plan to ski. I felt the presence of new snow as my room lit up from the white light shining through the slit of my window's curtain.
Imagine rolling out of bed, getting fully booted up from the comfort of your couch, and to the parking lot to start your ski day in less than 30 minutes. That is the beauty of skiing in Steamboat. Not to mention the mountain is open to early access ski tours and is extremely dog-friendly, which made Nova resemble a grasshopper through the snow.
Quickly to making our ascent up Mt. Werner, my legs thanked me for the fall workouts spent at the Old Town Hot Springs gym, but made me realize I should have spent more of my summer rides biking up Emerald Mountain than jumping NPR on the way down. After two hours of breaking trail, the first glimpse of the sun's rays overtook the glow of Main Street's lights. That morning it was the sunrise that made everything worth it. Strapping skins on our skis and packs on our backs to hike up a ski resort sounded a little silly when a shiny new gondola would be open in a short month. But that is the greatest thing about early season skiing on Mt. Werner: the solitude, silence, and endless runs of powder that you might see one or two tracks on.
Our hoots and hollers overtook the silence of surrounding aspen trees as every turn delivered snow so deep it creeped down the collars of our unzipped jackets. Other than a few twigs and sticks wrapped around my bindings, the snow resembled a day of February powder skiing. We shared a few giggles as we skied over streams and stumbled on rocks, and quickly our ski came to our final turns through grass. An exchange of high-fives back at our cars signified the end of our expedition. Thankfully for us and Nova, another storm was on its way.