Steamboat Barn Village - 9 Homes slated to be built this Summer
Posted by Erik Ramstad on Tuesday, March 18, 2014 at 7:40 AM
By Erik Ramstad / March 18, 2014
Comment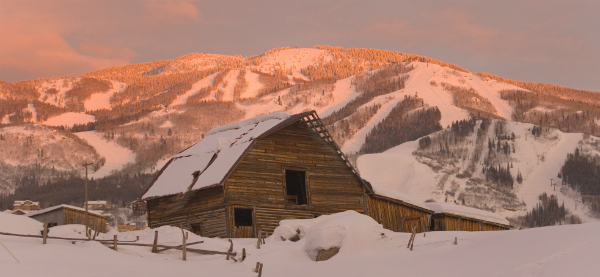 Building activity is taking another step up this summer with 9 homes slated to be built in Steamboat Barn Village. 18 lots there have sold in the last ten months and the development is 50% sold. We are seeing interest in Steamboat land for sale pick up as the inventory of homes declines and overall building activity is likely to take a good step up this summer as a result.  The homes being built in Steamboat Barn Village are a mix of custom homes that the owner plans to occupy and spec homes to meet the demand for newer homes around town.  Of the 9 that are in line to build 6 are being custom built by the owners and 3 are for sale as spec homes. For the 20 lots that have sold to date 13 or 14 are for custom homes at some point and the rest are planning to spec build for sale.  This is a good mix and it will help the neighborhood get established quickly.
  I haven't seen the plans for several of them yet so I hope that they make the extra effort to work out the design, floor plans and most importantly positon them for what is in demand.  We saw quite a few spec homes in the early 2000's that didn't make the effort to do it right. That would be a bad move now so I hope the build it to make only the numbers or schedule work while trading off other key things isn't the case here.  There are sizes, price points and configurations that will be in high demand and more that won't.
  If you are looking to build and want an honest evaluation of what is going on in Steamboat Barn Village and the market for homes or lots I can help you. This can be for Barn Village or anything else around town that you are considering.  Just give me a call if you would like to know more at 970-819-6930.