Sometimes it's the Little Places that Shine
Posted by Erik Ramstad on Friday, March 13, 2015 at 12:43 PM
By Erik Ramstad / March 13, 2015
Comment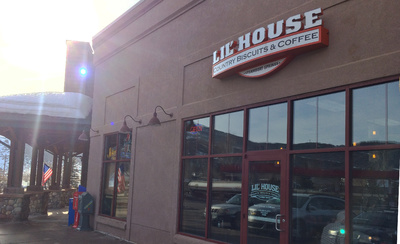 In Curve Plaza on the west end of Steamboat Springs, Colorado, sits a quaint little breakfast joint tucked between a liquor store and a gas station. Hidden in the shadows of it's bigger brother, Big House Burgers, you will find Lil' House Country Biscuits and Coffee. They serve up some of the best biscuit sandwiches outside the state of North Carolina.
While out early this morning running some quick errands and before the day kicked into high gear, I decided to stop in for a quick bite. The sweet smell of freshly cooked biscuits greeted me at the door and I immediately knew what I wanted.  Lil' House serves a vast array of breakfast goodies, but it was the biscuit sandwich with egg, cheese and bacon that was calling my name. Not a biscuit fan; try the breakfast burritos, loaded with pulled pork and green chili (yes, that's correct I said pulled pork and green chilies!). You won't be too surprised how good this place is once you know it is on one Rex's places because he is all about creative flavor combinations.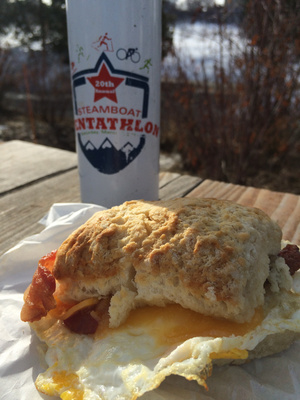 Grabbing a quick cup of freshly brewed Steamboat Coffee Roasters coffee, I was out the door in a flash and headed for the nearest park bench to fuel my craving. I was pleasantly surprised to see how crowded this tiny joint was, being off the main strip in town. The service was wonderful and it was a pleasant way to start off my day.
  Steamboat Springs is blessed, we don't have too many fast food joints in town, but its nice to know there are little places like this that can make your day. I prefer small "Mom and Pop" shops. If you do too take the time to stop and sample some of these fine establishments, you'll never know what hidden gem you might find.