Converting a Single-Family Home Vs Buying a Multi-Family: Pros & Cons
Posted by Jon Wade on Wednesday, June 29, 2022 at 9:16 AM
By Jon Wade / June 29, 2022
Comment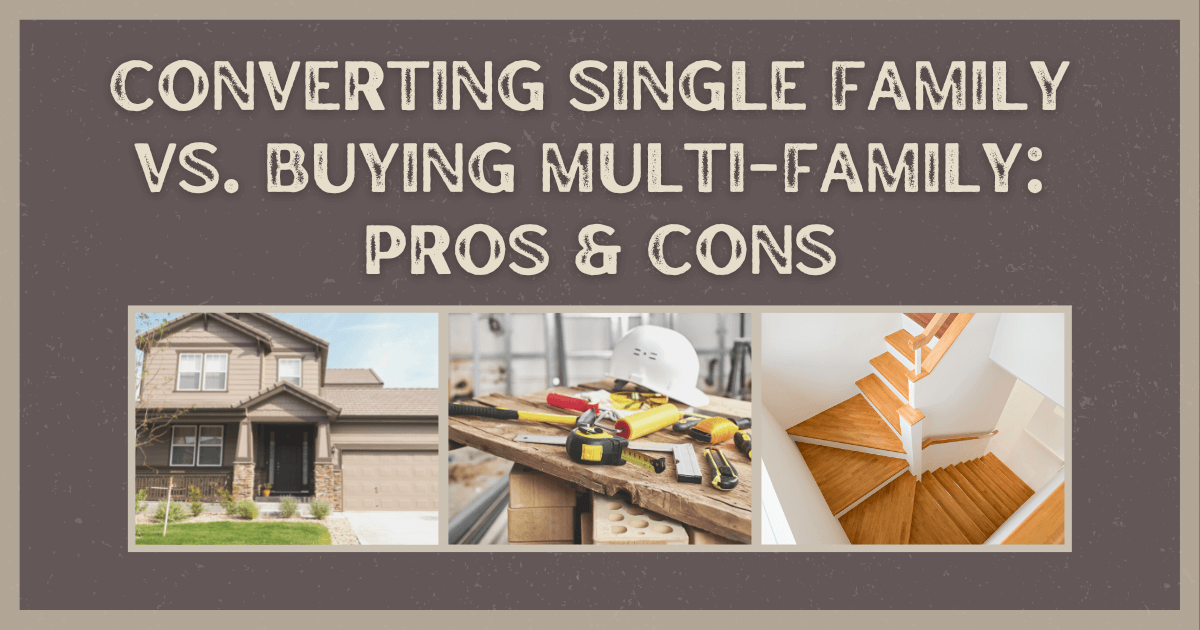 With appreciating housing prices, high demand, and low inventory, it can be tempting to convert a single-family home into a multi-unit property. Another alternative, of course, is to buy an existing multi-family home to use for investment purposes or as supplemental income to help lower the cost associated with home ownership. Choosing one option over another should result from thorough research and serious discussion. Keep reading to learn the pros and cons of converting your home into a multiplex or buying an existing multi-family property.
Can a Single-Family Home Be Subdivided?
As simple as living in your rental property by adding another private sleeping or cooking space may sound, the specifics of design and access may become too complicated or cost-prohibitive when dividing your single-family home. Even if it is possible to remodel a lower lever or a second story to provide a private space, there is the hurdle of zoning and municipal regulatory requirements that require permitting and compliance.
Consider desirable second-dwelling features like a dedicated patio or outdoor sitting space and a parking area, in addition to the necessary bath, kitchen, and sleeping spaces that a renter would require, as well as the health and safety needs of a future tenant. Additionally, owners would have some liability for insurance and the cost of financing the necessary improvements and alterations. Owners must consider the time it would take to recoup those costs, not only the potential rental income they could receive. Consult with your local building department and any neighborhood association that can inform you about the specifics of such a planned conversion.
Financing specifics also play into the decision. While your lender may not impose additional requirements, it sometimes is the case that a two-family home is valued at a lower amount than a single-family home. Determine how your plans might impact your home's assessment now and in the future.
Is Converting Your Home A Good Idea?
Look at the potential of getting additional income from currently underused or unused space in your home and the potential drawbacks of sharing your home with a tenant. Or, if you do not plan to inhabit the house after it is converted to a multi-family home, consider the management responsibility and the time and effort being a landlord requires. Are you properly equipped and willing to handle the diverse tasks of marketing and leasing, maintenance and repair, management and supervision, and the ancillary tax, accounting, and legal responsibilities that it will entail?
What's the Process for Converting a Single-Family Home into a Multiplex?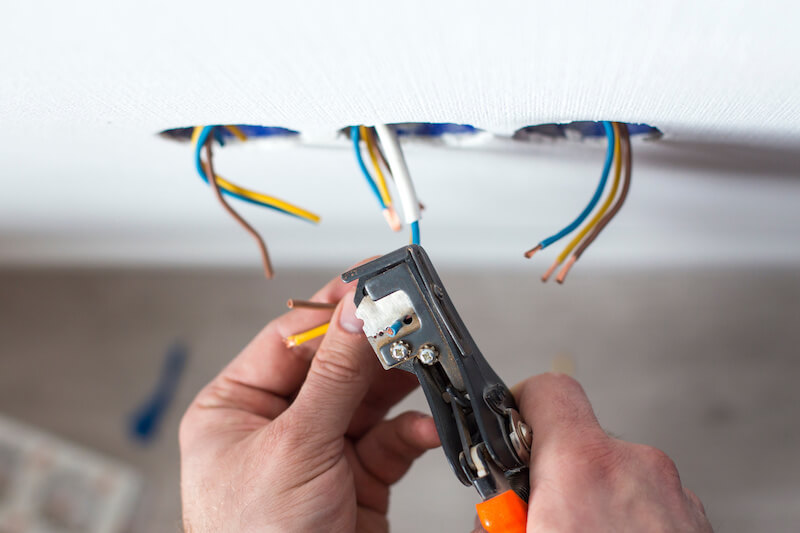 Before you get too far along in the process, you must determine what alterations might be required to bring the entire residence up to current code standards. Things like firewalls, wiring, dedicated ingress and egress for each dwelling unit and sleeping space, insulation and ventilation, heating and cooling systems, window sizes, off-street parking, separate meters for utilities, and the like must all be factored into the equation.
Design and construction costs can add up quickly. On the positive side, converting a single-family home into a duplex is more cost-effective than buying a new two-family property. Just be sure to consider the pros and cons before you make a move.
Average Cost
What will it cost to convert from a single-family home to a duplex? Some general square-foot price ranges may help homeowners decide, but they will want specific prices for their location based on their distinctive vision for the property. The numbers will vary based on their plans.
Typically, a "stacked" conversion will be slightly lower than a side-to-side conversion. Those with an unfinished lower level with an outside entrance may have costs resembling "bargain basement" pricing compared to the price for a two-story split that creates two up-and-down duplexes.
A first step would be to schedule a preliminary discussion with a reputable remodeler to determine if what you envision is even possible. Then, before committing to specifics, assess your financial situation and make a decision based on reliable preliminary estimates. At the same time, be sure to investigate the rental market in your area to confirm that the unit you have in mind will be rentable for the amount you expect.
Finances & Taxes
Changing the use of a property can sometimes make a difference to lenders and affect an owner's tax status. Before deciding to proceed, it would be wise to consult with a tax accountant to determine what might result from the rental income. Do you know how to treat such receipts? Would it be considered passive income? Investment income? What expenses can be used to offset such income? What happens if you decide to sell the property? These are all questions you will want to be answered by experts.
Only You Can Decide
In the end, only one opinion matters, and that is yours. What you decide depends on the factors that are important to you. As you explore possibilities, remember that your financial well-being depends on making wise decisions based on facts and well-thought-out intentions. Take your time, investigate opportunities, consider the current housing market in your area, and make the best decision for your future happiness and stability.