Reasons why Ski Town, USA, should also be named Hockey Town, USA
Posted by Erik Ramstad on Tuesday, October 5, 2021 at 11:39 AM
By Erik Ramstad / October 5, 2021
Comment
Ski Town, USA, certainly has its ring to it. But anyone in Steamboat Spring's hockey community knows that it could easily be called Hockey Town, USA, too!
Steamboat's hockey culture is huge, from its youth programs to our junior team, to the adult league. Here is a list of Steamboat Hockey options and why hockey is so special in Steamboat Springs:
The Steamboat Stampede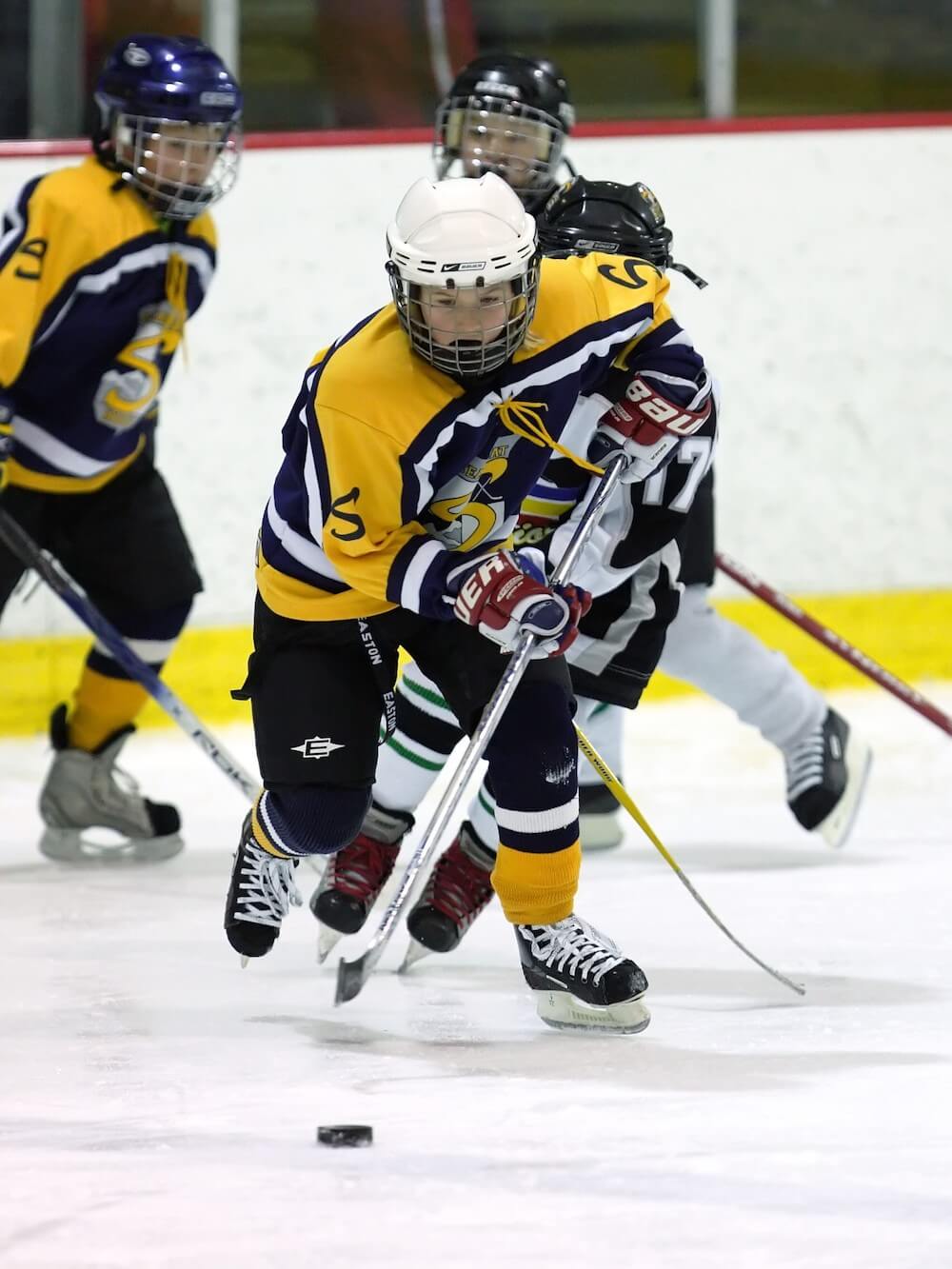 The Steamboat Stampede boasts both boys and girls hockey programs starting from Intro to Hockey to high school.
These programs help boost leadership, teamwork, and hard work among the players. Not to mention that they help introduce players to a fantastic community of coaches, dedicated parents, and happy teams.
Growing up in Steamboat, playing hockey lets you explore the rest of Colorado as you drive to games across the state. Players also develop a love and passion for playing that continues for the rest of their life.
Steamboat Wranglers
The Steamboat Wranglers is a junior league that draws internationally experienced hockey players to compete in a pre-professional league.
It also leads to entertaining games, where audience members can cheer loudly as they watch a true spectacle that the ice rink performs. There is a light show when the Wranglers get on the ice, fun music to dance to, and $1 beers whenever the Wranglers score. It's a fun event for everyone!
Adult League
Throughout my years playing hockey, I learned that people develop a mantra in and out of the game: "Well, all roads lead to the adult league!"
We all knew that—no matter what—we would be welcomed to play in Steamboat Springs' adult hockey league. And it looked so cool!
The adult league offers a fun chance for coworkers to bond and compete against each other, all within their own skill level. There is an A, B, and C league where everyone can try out their skills. If you are instead looking for only playing a few games, there are fun ABC hockey tournaments around the holidays where you burn off calories and steam playing several games in one day.
Steamboat Hockey Classic
Hockey is well celebrated within Steamboat, as evidenced by the Steamboat Hockey Classic. The Steamboat Hockey Classic is a fundraiser that benefits youth hockey in Steamboat. It is also a celebration of hockey in general as great players throughout the USA arrive to honor hockey's history.
In previous years, the Classic welcomed members from both the NWHL and the NHL, like Dani Rylan (founder and current commissioner of the WNHL) and Jack O'Callahan, a member of the infamous USA hockey team that miraculously beat the Soviet Union in 1980, inspiring the movie Miracle.
Howelsen Ice Arena
With all these leagues, there has to be a great place to practice, meet, and play! A visit to the Howelsen Ice Arena should dispel any doubt that skating -- and hockey in particular -- are favored sports in this "ski town USA."
The Steamboat skating center not only hosts numerous youth and adult hockey and skating programs, but it also offers hockey and figure skating camps for a variety of ages and skill levels, in addition to Drop-In Hockey for all ability levels.
The Olympic rink can accommodate most needs, from figure skating to hockey leagues, broomball to bumper cars on ice, private birthday parties, and public hockey tournaments.
It is home to the Steamboat Springs Youth Hockey Association, the Steamboat Springs High School Sailors Hockey Team, and the city's Figure Skating Club.
With all this going for it, there is little wonder that hockey lovers flock to the Springs.
So come check out hockey in Steamboat; we promise you will have fun!