Should You Buy a New Construction Home? 6 Pros and Cons to Consider
Posted by Jon Wade on Wednesday, December 28, 2022 at 12:00 PM
By Jon Wade / December 28, 2022
Comment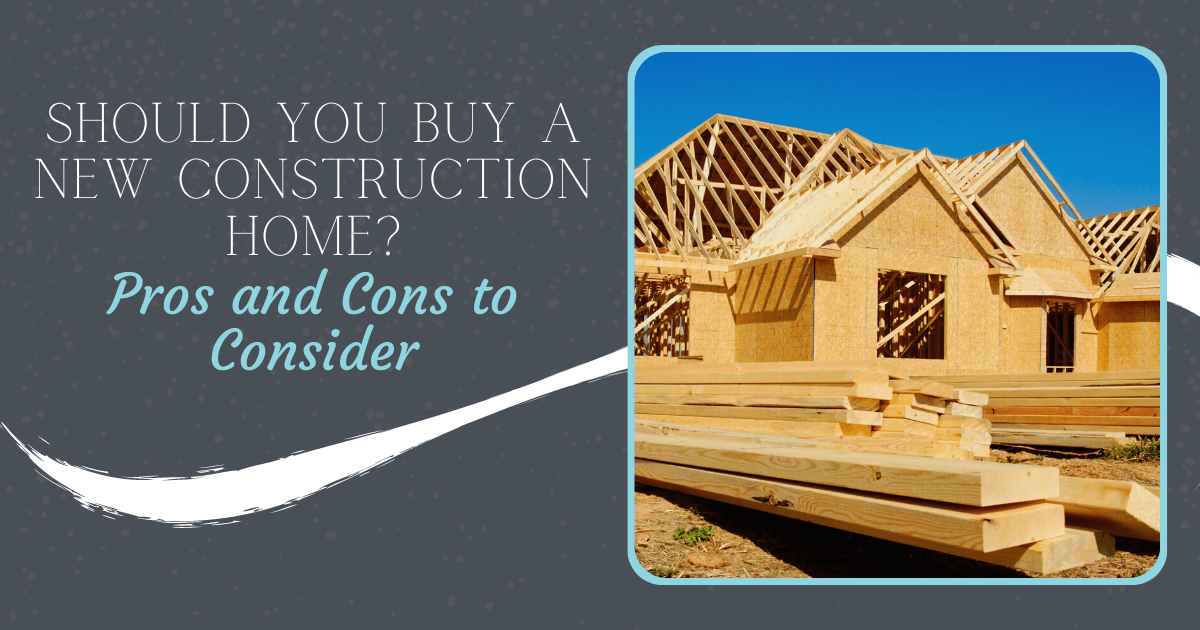 There's nothing quite like that first moment when a buyer receives the keys to their new home. The moment can be even more special when it is a newly constructed home, and they will be the first to live in the dwelling. While there are several advantages to buying a new construction home, there are also other factors that buyers should consider. Read on to discover the pros and cons of buying new construction homes.
The Advantages of Buying New Construction
A new construction home can include anything from a single-family home to a condominium. If the home is brand-new and no one has ever lived in it before, it can feel even better than if the buyer were to purchase an existing property. Here are some of the advantages of buying new construction.
You're the First Owner
The most apparent advantage to purchasing a new construction home is that the buyer is the first owner. No one else has had the chance to put their stamp on it. Additionally, there will be no surprises in the coming years regarding maintenance. Those who purchase older homes sometimes find that expensive repairs that the previous owner should have completed were put off in favor of a more affordable, temporary job.
Depending on the age of a home, it may not be wired for high-speed internet, security systems, or other modern features. Today, many new construction homes will be fully wired 'smart homes,' which require no additional contracting work. A new construction home will be in immaculate condition, and it will be unlikely that any repairs will be needed for years to come.
It's Personalized to Your Taste
Building a new construction home often allows the buyer to have some input into personalizing it. If it is a fully custom build, the new owner has direct input in most aspects of the home, from layout to construction materials to fixtures. A semi-custom build also allows some input, such as finishes and design. This minimizes the amount of work or replacements the new owner will have to do eventually because they already have the exact house they wanted.
There won't be any "interesting" carpets from the 1970s to replace, and none of the rooms will require new wallpaper or repainting right away. None of the appliances need to be replaced because they are brand new and were chosen by the new owner. Purchasing a new construction home allows the owner to get exactly what they want, while that might not be the case when buying a pre-owned home. Plus, the new build means that another buyer will not be placing a higher bid and taking it off the market.
New Homes Often Come With Warranties
When you buy new construction, you often get the benefit of a home warranty that can cover unexpected repairs and damage. Most builders offer warranties to protect the buyer in case something goes wrong with the home during their first year of ownership. This can be especially helpful if the home has any issues or defects that weren't immediately noticeable when purchasing it. Depending on the builder, some warranties may even cover a few years after you move in. The warranty will give you peace of mind knowing that if something goes wrong with your new home, it'll be fixed or replaced without any out-of-pocket expense.
On the other hand, buying a pre-existing home usually doesn't come with a warranty of any kind. You may be able to purchase a home warranty, but it'll likely come at an additional cost and won't cover anything prior to your ownership of the house. If something goes wrong or breaks after you move in, you're responsible for the repair costs. This can be expensive if there are major issues, such as plumbing, electrical, or structural problems.
What to Know Before Buying a New Construction Home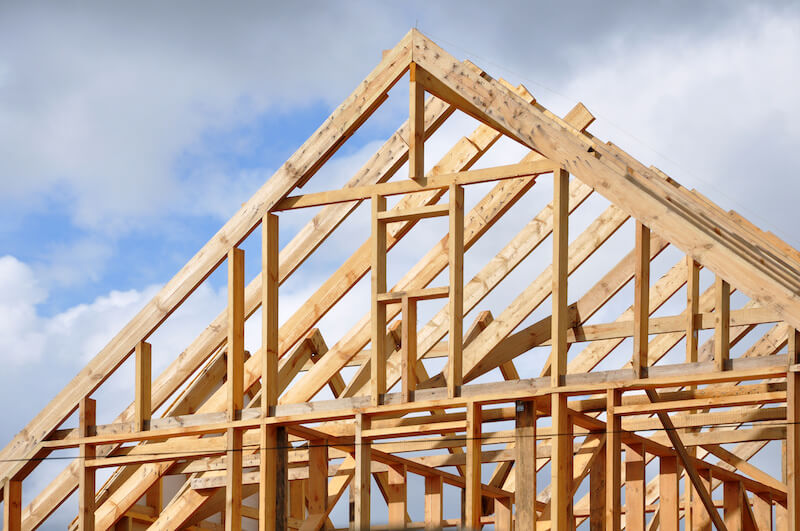 That's not to say that there are no pitfalls when buying a new construction home. The process is different than purchasing a home from a previous owner, and potential buyers need to understand that. Here are some things that buyers need to know as they head into this process.
Building Takes Time
A fully custom new home build can take ten months to two years for builders to complete. The size of the home will also play a role in the construction timeline, as bigger houses take longer to build.
The build process can often be completed in six to eight months for a semi-custom home. However, buyers should know that several factors can extend the length of time before move-in. For example, unexpected rainy weather can delay the construction process. If temperatures drop below freezing or climb above 100° F, it can cause structural issues. Unforeseen events such as supply chain issues can delay the arrival of building materials, which also pushes the timeline back.
The timeframe described above only includes the construction time. The pre-construction phase and any required architectural design will add additional months to the overall project. Buyers must have realistic expectations for the time needed to build their new home and choose their homebuilder wisely.
The Model Homes Will Have Higher Prices Than the Advertised Homes
Development communities often first build a "model home" that potential buyers can explore. However, the model homes come with all of the "bells and whistles" the developer can include in a house—not necessarily the features in the buyer's finished home. Purchasing a home exactly like the model home will be more expensive. The good news is that if the buyer doesn't want all the features included in the model home, they can negotiate a lower price on their build.
Buyers should take notes when touring a model home, writing down all the features they appreciate and want to see in their finished build. Additionally, they should record every desired quality in writing while the home is still in the negotiation phase.
Be Ready to Negotiate from a Different Angle
Speaking of negotiating, that process is also different when purchasing a new construction home. The buyer and their agent are not dealing with another realtor or a current homeowner. They are negotiating with the developer.
It's highly unlikely that a developer will shave anything off the top of the purchase price of a new construction home. To negotiate the price, the buyer will need to negotiate add-ons and features to be subtracted from the finished product. Buyers should also know that if they decide to add features, it will increase the price of the completed property.
A New Construction Home Can Be a Dream Come True
For many buyers, the pros of purchasing a new construction home far outweigh the cons. There is something exceptional about being the first owner of a completely new home and being able to customize it exactly how you want.