Pizza in Steamboat Springs
Posted by Erik Ramstad on Monday, September 20, 2021 at 1:28 PM
By Erik Ramstad / September 20, 2021
Comment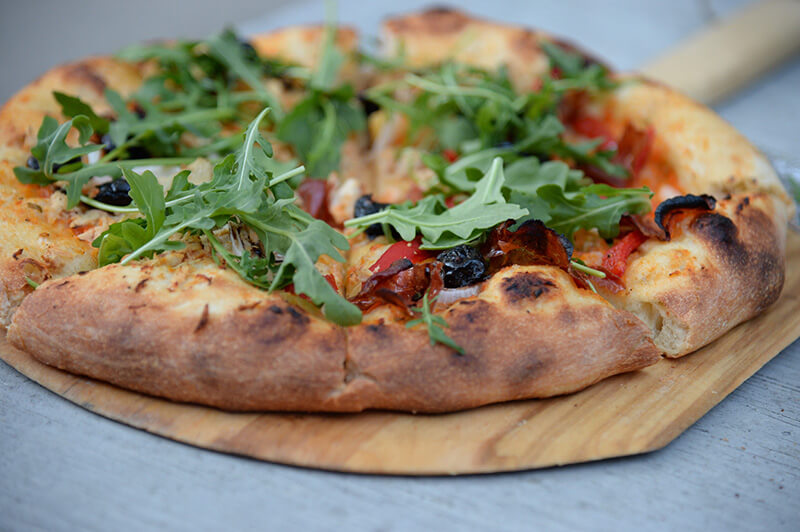 Whether you are looking for a quick slice of pizza or a wonderful place to sit down with friends and loved ones - here is your guide to some of the best places in Steamboat Springs, Colorado for an amazing slice of pizza!
Slopeside
Address: 1855 Ski Time Square Dr, Steamboat Springs, CO 80487
The brick oven pizzas are a fantastic compliment to the beautiful views of the mountain at Slopeside Grill. Slopeside is perfect for those hungry for a slice of pizza at the end of their day skiing or those looking for a place to relax after a beautiful day hiking the mountain in the summertime. Their thin-crust pizza, cooked in a brick oven imported from Italy, is the perfect place for a sit-down meal with family and friends over a few slices!
Beau Joe's
Address: 704 Lincoln Ave, Steamboat Springs, CO 80487
Beau Joe's Steamboat is located right on Lincoln Ave in downtown Steamboat and is a perfect place for a sit down with family and friends. They also offer takeaway for those interested in grabbing pizza for a night at home. Offering both thin and thick crust options, Beau Joe's is famous for its 'mountain' crust pies. Create your own pizza with their a la carte option. Each table in the restaurant comes with honey - and it will leave you wondering why you have not always included honey with each bite of pizza your entire life.
Brooklynn's Pizzeria
Address: 57 10th St, Steamboat Springs, CO 80477
Brooklynn's Pizzeria If you are downtown and looking for a phenomenal slice (or entire) thin-crust pizza, Brooklynn's should definitely be on your list! There is a small place for indoor eating in the winter and a larger outdoor patio, but the ease of popping in for a slice makes Brooklynn's an easy (and delicious) place to stop while you are on the go in downtown Steamboat.
Blue Sage Pizza
Address: 685 Marketplace Plaza, Steamboat Springs, CO 80487
Blue Sage Pizza is a perfect combination of all worlds. Located between downtown and the mountain, Blue Sage Pizza is an excellent place for a slice, delivery, or to sit down and enjoy with family and friends. With an amazing crust that complements the large variety of toppings that Blue Sage has, this is definitely a must-stop in your Pizza tour of Steamboat!
Steamboat Springs may be far from the New York City metro area, renowned for its pizza. However, by stopping in one of our favorite local pizzerias, you'll quickly learn that our pizza places are just as delicious! You can't go wrong with any of these top picks. Try them out, and let us know what you think.