Buying a Multi-Family Home: How Many Units Should You Have?
Posted by Jon Wade on Wednesday, June 22, 2022 at 9:52 AM
By Jon Wade / June 22, 2022
Comment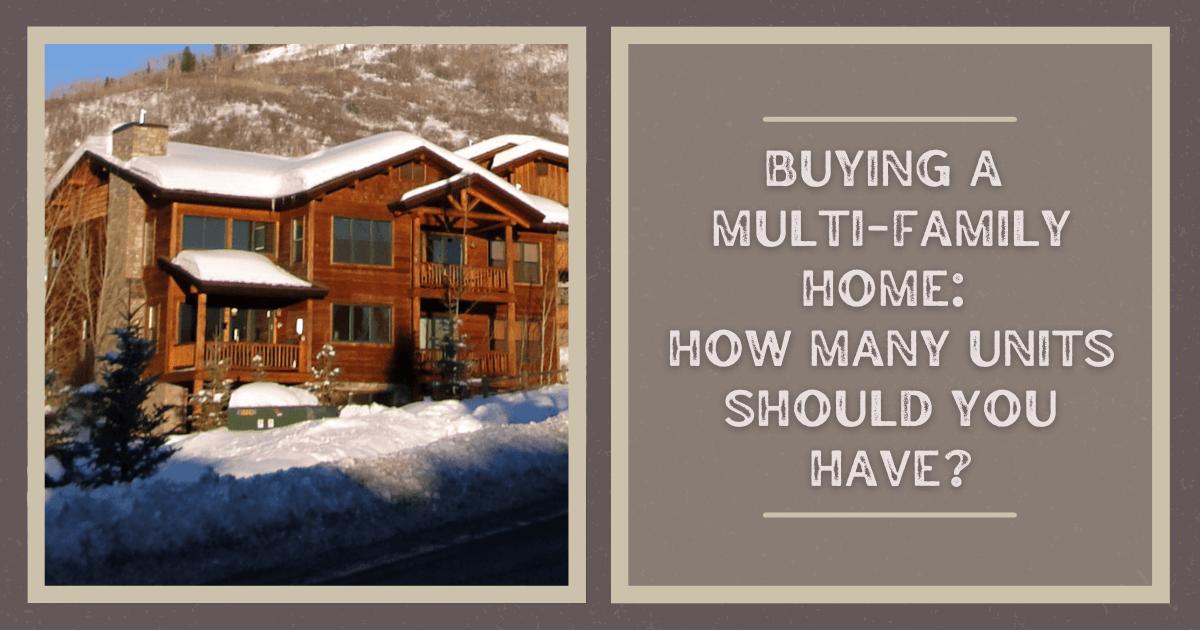 Anyone interested in multi-family homes for sale must do some initial homework before diving into the world of rental investments. Becoming a landlord is serious business, whether you plan to rent out one side of a duplex to reduce your monthly mortgage payment or if you intend to acquire a roster of properties that will provide you with substantial income.
All types of investment properties can pave the way to future financial security, there are some do's and don'ts to consider when it comes to choosing a number of units. Keep reading to weigh the pros and cons of the various multi-family property types.
2–4 Units or 5+ Units?
Whether you limit your first rental property to no more than four living units or immediately enter the realm of commercial property investment will depend primarily on your goals and financial resources. In most jurisdictions, a property with no more than four separate living units is considered residential. Properties with five or more apartments or separate living spaces fall under the definition of commercial, with different zoning regulations and financing requirements.
Let's examine what you need to know.
The legal difference between residential and commercial properties affects an individual investor. There are distinct advantages and disadvantages to each type of investment for novice and seasoned investors.
Inherent risk is generally lower with four or fewer units, but the potential return on investments is deemed higher with a more significant number of units available to rent. Risk, such as empty units, is spread among more units, and rental market fluctuations typically have a more negligible effect on existing long-term leases. However, having a higher number of rental units can cause severe financial woes in times of rapidly rising costs or during economic slowdowns when tenants fall behind on rent.
The rental property market is one of the first to feel the effects of inflation and economic slowdowns, so investors should consider both the upside benefits and the negatives that accrue to each type of rental property during good or bad times.
Base your investment decisions on personal goals and financial strength.
Many new investors begin by leasing half of a duplex or an apartment carved out of a single-family home with the sole intent of reducing the cost of ownership. A natural next step for many such investors is to move to a larger, single-family home and retain the rental units to generate additional income. It is a proven strategy, and real estate has proved to be an excellent long-term investment.
Moving beyond that stage to owning multiple rental properties is a big step, however, one that should be taken only after serious planning and consideration. Managing rental properties is a commitment that requires time, energy, and scrutinous compliance with landlord-tenant law.
How Many Units Are You Comfortable Managing?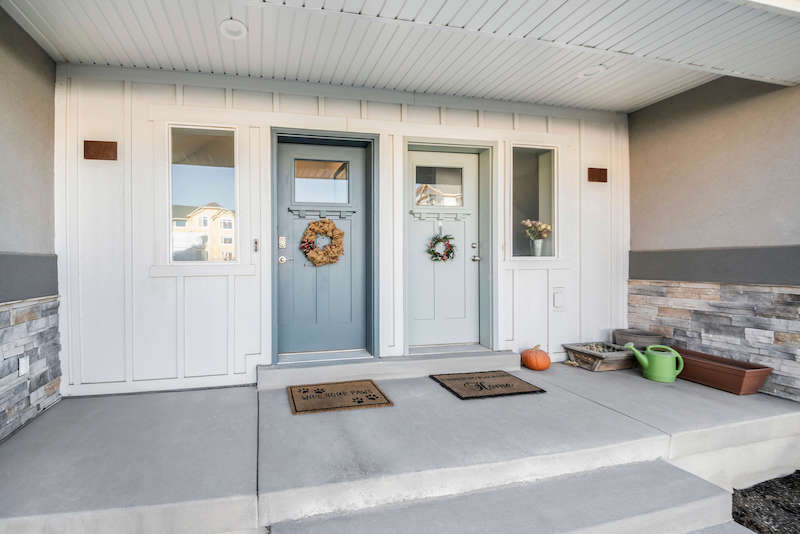 Managing rental properties is a job, even if your income is considered passive. While acting as landlord for renters living next door in half a duplex may not be an undue burden, managing tenants in a four-unit building across time will involve additional time and effort.
There are distinct differences between managing residential housing units, even if you own multiple properties, and owning more significant buildings classified as commercial investments.
The differences may not be immediately apparent, but they involve financing requirements, record-keeping, zoning, and regulatory concerns.
As you expand your list of rental properties, you will want to consider hiring a full-time property management firm. Unless you are trained in the various areas of marketing, leasing, and property management, you will want to rely on the experience and expertise of trained professionals, especially if your properties are in scattered geographical locations.
What's the Local Market Like?
Beginning real estate investors are cautioned to begin small and invest in their local markets. That will mean learning all you can about local market costs and conditions. An excellent way to start is to keep track of sales and rental statistics that you obtain from local real estate professionals, multiple listing services, and the economic and business statistics in your community.
Depending on market conditions, you might consider buying a duplex, as mentioned above, and renting the second unit to reduce your carry on the property. Another option could be to convert part of a single-family home into a studio apartment or efficiency unit. "Dipping one's feet" into the investment pool can provide valuable insight and knowledge needed for an investor's growth.
After testing the waters in your locale, you will either decide that such investment is not for you, or you might want to acquire additional rental properties. Serious investors buy only those properties that have the resale potential. If you decide to sell, you want marketable properties.
Enroll in an investment class at a local community college, or seek the advice of other investors, if possible. Study the pros and cons of every investment decision. Take stock of your financial resources and reserves, and formulate a long-range plan if you intend to build a portfolio of investment properties. Also, regularly consult with your legal and accounting advisers, and weigh all your decisions on sound financial advice and projections.
Start Small & Work Your Way Up With Multi-Family Investments
Even though many small investors view single-family homes as an easy way to build a portfolio of real estate rental properties, there is a move toward investing in multi-family properties. As a new investor, it pays to become aware of market trends and make projections that will allow you to compare the expected returns of various options.
Despite the challenges, multi-family homes can be better investments than single-family properties. To be a successful real estate investor, you to need to find out how many units you can comfortably manage while earning desirable returns.