MSNBC: Family Vacation in Steamboat Springs
Posted by Erik Ramstad on Friday, October 22, 2010 at 3:48:04 PM
By Erik Ramstad / October 22, 2010
Comment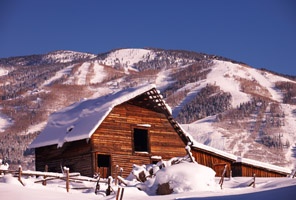 In her article "Steamboat, Colo., known for kid-friendly skiing". MSNBC writer Eileen Ogintz tells us about her visit with family to Steamboat. Eileen writes about everything from soaking in our famous Strawberry Park Hot Springs, she says "its bubbling pool a toasty 105 degrees" to the story of where Steamboat got it's name in the early 1800s when settlers heard "a noisy hot springs that reminded them of a Steamboat".
Steamboat offers pioneering Kids-Ski-Free program in which is dated back 26 years, along with the (one free child per adult) for flying here, which could add up to savings of hundreds of dollars a child for a five-day trip.
Steamboat is known for its Champagne powder, and the Kids Vacation Center where little skiers and snowboarders can learn with expert teachers that have been around for years. Along with 79 U.S. Olympians, including 17 from the 2010 Vancouver Olympic Games, Steamboat has produced more than any other American town.
She tells an experience of one morning when her entire family went on a snowshoe tour and enjoyed the beautiful Aspen Snow-Covered trees with stunning panoramic views Steamboat offered them. She says, "It's easy to see why people move here, everyone is so easygoing and friendly".
A Steamboat local Amy Wolf says, "these memories will keep me warm when I'm 90 and they will keep kids on the right track".
To read the article on MSNBC, click on "Steamboat, Colo., known for kid-friendly skiing".
If you are planning a Family Winter Vacation and have never been to Steamboat or have, but can't decide, please consider Steamboat. You won't be disappointed. Call us to learn more about Steamboat, or what it's like to live in Steamboat and why to consider Steamboat Springs for your next vacation.