How to Invest in Luxury Condos: 4 Tips For Successful Luxury Real Estate Investments
Posted by Jon Wade on Tuesday, February 15, 2022 at 2:17 PM
By Jon Wade / February 15, 2022
Comment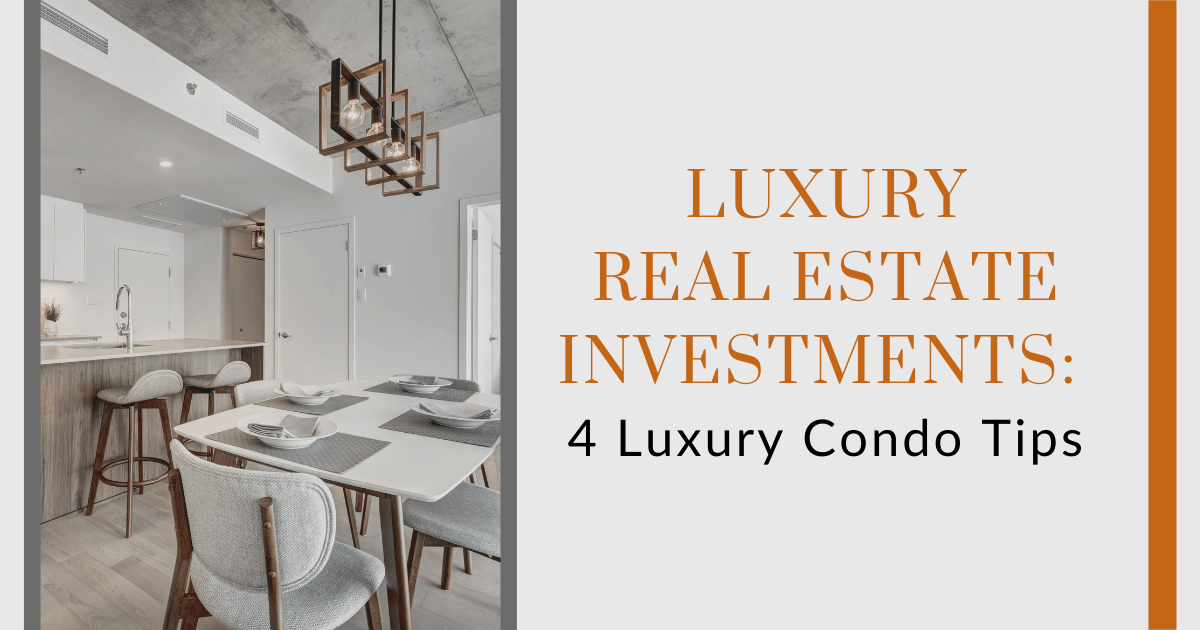 Buying a residential property, whether a stand-alone house or a condo, is probably one of the most significant purchases that most people make in their lifetimes. Luxury condos are just one segment of the real estate market. A condominium, or condo, is a group of housing units in which homeowners can own individual units or spaces. In a luxury condo, there are typically extensive amenities and high-end features that add convenience and appeal to the condo and its community. Read on to learn what to consider when investing in a luxury condo.
Table of Contents
Choose the Best Location
One of the things to think about when purchasing a luxury condo is the location. Thinking strategically about the area using objective factors is important. Location is directly related to price, rental potential, and resale, and it can also affect commute time, noise, school districts, and more. What are some things for homebuyers to consider when choosing a location for a luxury condo?
Neighborhood: The neighborhood a condo is located in is undoubtedly an important piece. Think about convenience for current occupants and any future residents.
Current and future amenities in the area: Most areas have a master plan or overlay that discusses both goals and direction for the area. Check to see if there are plans for high-density residential complexes. Find out if there are grocery stores and retailers within a reasonable distance.
The location relative to the remainder of the town or city: Location can affect commute times. Location can also be important to people with children if they desire to be in a particular school zone.
The unit's location within the complex or building: The unit's location within the complex can affect privacy, accessibility, and noise levels.
The layout of the condo itself: Find out if the condo is accessible for people of all ages and abilities. Determine the location from the condo to any public transportation. If the condo is within easy walking distance of public transportation, it may be more desirable.
Look for Prime Amenities
When purchasing a luxury condo, think about prime amenities. Why? A luxury condo will be more appealing when people feel at home with amenities that make them feel a little spoiled. Ensuring there are high-end finishes is a good idea for luxury condo design. Some examples of excellent amenities include:
Smart and/or energy-efficient home features: Globally, people are concerned about climate change and reducing their carbon footprint. Many condos feature smart home amenities like thermostats that are adjustable via an app. Smart locks and light switches are also good amenities to homebuyers.
Fitness and wellness features: Swimming pools, plunge pools, and fitness centers are attractive amenities for condo owners. The most luxurious condos offer concierge fitness offerings like yoga and spin classes.
Pet-friendly features: A dog wash station, dedicated dog park, or walking trail are all amenities that will bring in residents and investors, especially if the condo is not located near green space. Pet owners and non-pet owners alike will appreciate dedicated spaces for furry friends.
Outdoor spaces: Whether an outdoor space includes green space, rooftop deck/lounge, or outdoor kitchen/dining area, outdoor amenities are critical in a condo complex when individual owners do not have a yard.
Decide If the Condo Will Be Rented Out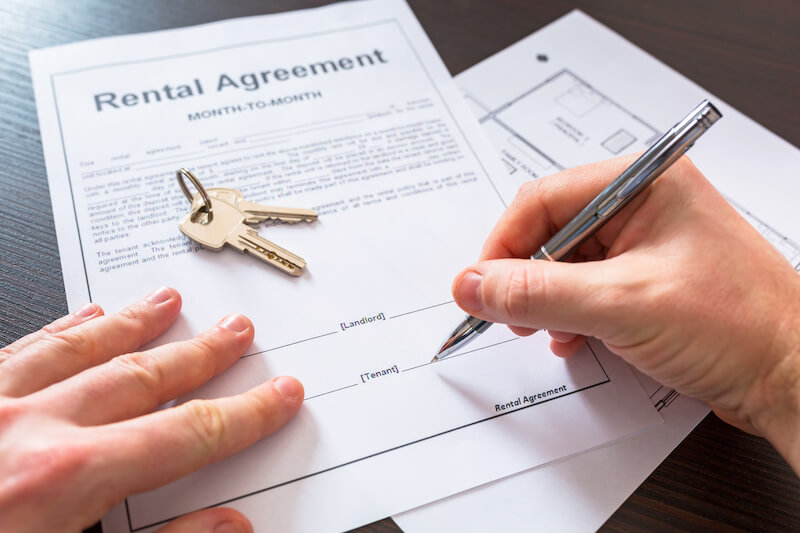 Some buyers purchase luxury condos with the sole purpose of owning the property as a rental. However, like with any real estate investment property, there are pros and cons associated with owning rental property.
Consider whether the property can be operated as a short-term or long-term rental. Some condo complexes and local laws forbid short-term rentals within areas or developments. Either way, the condo should be insured for rental purposes.
Maintenance costs and monthly upkeep fees should be a consideration as well. If possible, an investor should build these costs into the rental rate to maximize profit on the rental.
Some people choose to utilize a management company to cover the daily operations. Management companies typically charge a fee, so an investor should consider this cost when setting the rental fee. A good rule of thumb is to target a yearly rental income of approximately $10,000 to $12,000 for every $100,000 in the purchase price. For example, a $500,000 condo should aim for a rental income of $50,000 to $60,000 per year.
Views Drive Value
Views are often considered a selling point when it comes to real estate. However, different people have different opinions on what constitutes a great view. Waterfront, cityscape, and mountains are all desirable views.
A desirable view can increase property value by as much as 80%. While this figure is at the high end of how a great view can increase the value of a luxury condo, a condo with a view will undoubtedly garner a higher purchase price than a condo that looks directly at a brick wall.
Make a Compelling Case for Investing in Luxury Condos
Numerous factors control a buyer's decision to invest in a luxury condo, whether for a primary residence or rental property. No magic formula determines precisely how much money to spend on a luxury condo. Likewise, there is no magic formula to determine what luxury condo amenities appeal to the most buyers or renters. Each market is unique. Researching all your options, thinking about expenses, and considering these tips will help you decide if the luxury condo property is worth investing in.