Living in Downtown Steamboat Springs: 8 Things to Know Before Buying Real Estate in Downtown Steamboat
Posted by Jon Wade on Tuesday, February 21, 2023 at 12:05:56 PM
By Jon Wade / February 21, 2023
Comment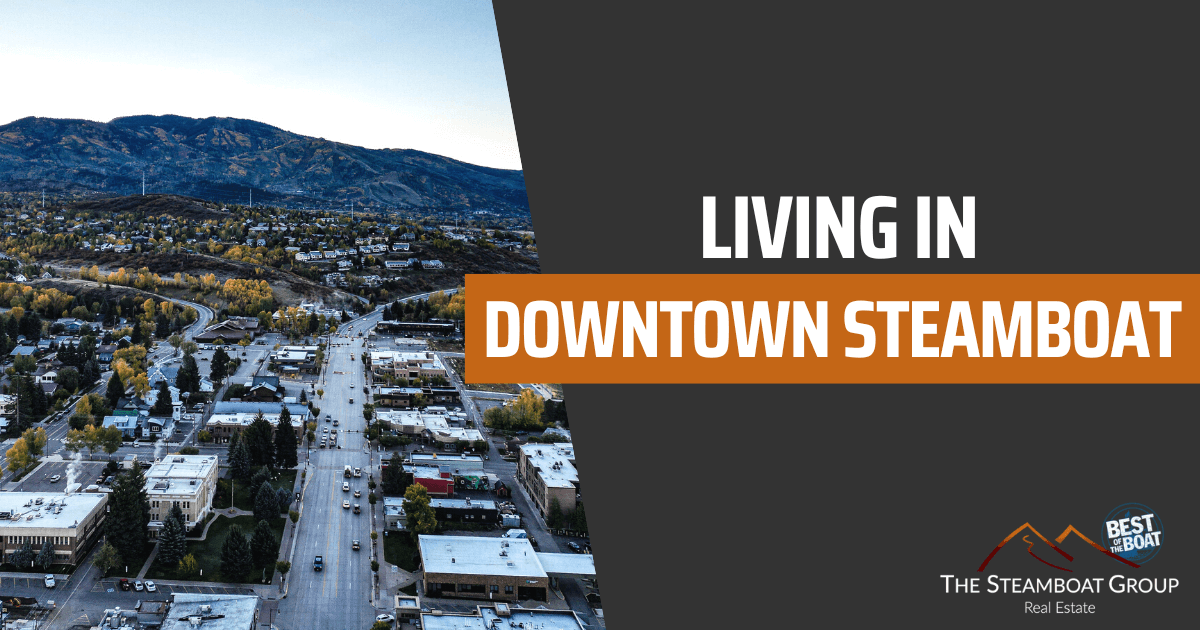 Nestled in Yampa Valley at an elevation of 6,900 feet, the town of Steamboat Springs is surrounded by world-class ski trails and breathtaking Rocky Mountain scenery. At the heart of this vibrant mountain town lies Downtown Steamboat Springs, a walkable neighborhood filled with restaurants, boutiques, galleries, and entertainment venues.
A delightful array of amenities in Downtown Steamboat Springs make it a great place to live. Also known as Old Town Steamboat, the area exhibits traditional western roots with contemporary urban indulgences. The result is a "cool cowboy" vibe that is distinct to the neighborhood and a modern edge that keeps up with the times. In this article, we'll explore Downtown Steamboat Springs real estate, nearby job opportunities, things to do, and a few final considerations to help make the decision to live here easier.
Search
Steamboat Homes for Sale.
Moving to Steamboat Springs? Let the Steamboat Group help! When it comes to insider information on the Steamboat market, no one is better equipped to help you buy your next Steamboat Springs home.
The Downtown Steamboat Lifestyle
Founded by James Harvey Crawford in 1875, Downtown Steamboat Springs quickly earned recognition as "Cow Town USA," with Lincoln Avenue wide enough for driving cattle through. Skiing enthusiasts may also be familiar with downtown's Howelsen Hill, a well-loved Steamboat skiing area that opened its first lift in 1915. Named after the Norwegian stonemason and ski-jumping pioneer Carl Howelsen, the hill is home to the country's oldest ski establishment: the Steamboat Springs Winter Sports Club.
Although ski culture is a big part of Downtown's identity, Old Town Steamboat has plenty to offer year-round. During the summer, Yampa Street is alive with art walks, free music concerts, and a farmers market on Saturdays. Nightlife options also abound, with over 75 restaurants, bars, and live music venues peppering the area. Nature lovers can easily access miles of hiking and biking trails right from the downtown core, while homebuyers will appreciate the neighborhood's wide range of housing options. Homes range from condos starting in the low $400s to large luxury homes for sale with prices that start at around $1 to $2 million.
Employers Near Downtown Steamboat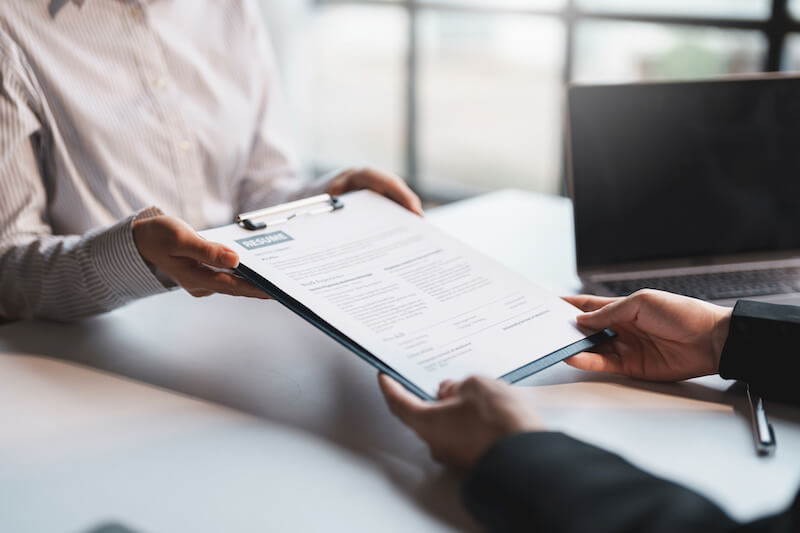 Main Street is the hub of Steamboat Springs' economy. Old Town Steamboat is conveniently located near some of the city's largest employers, with several companies in the medical and hospitality industries situated just a few miles away. Downtown Steamboat is also close to Routt County's government offices, school districts, and other job opportunities offered by the City of Steamboat Springs.
Colorado Mountain College and Regis University are among the region's premier higher education providers, both located in the heart of downtown. ACZ Laboratories, Big Agnes, Old Town Hot Springs, and Rex's Family of Restaurants also have offices in the area, along with the nearby Yampa Valley Medical Center.
At the same time, other top employers take advantage of the area's pristine snow powder, drawing in skiers, snowboarders, and winter sports enthusiasts worldwide. These include Sheraton Steamboat Resort, Howelsen Hill Ski Area, and the Steamboat Springs Ski Resort.
Other employers near Downtown Steamboat Springs include Yampa Valley Regional Airport, City Market, Xcel Energy, and Honey Stinger, known for its energy snacks and sporting goods.
Downtown Steamboat Amenities
Old Town Steamboat is teeming with services and amenities that make living here comfortable and convenient. Not only that, but the downtown area is home to a variety of shops, grocery stores, and community centers that locals can easily access. With these facilities located on and around Lincoln Avenue, residents can do most of their errands by foot or bike.
Local Services
Steamboat Springs Transit (SST) provides free transportation between Downtown Steamboat Springs and the rest of the city. Most lines in the bus fleet make stops in the neighborhood, connecting riders to Stockbridge station, where the Steamboat Springs Community Center is located. The center is excellent for hosting a private event, with several indoor and outdoor spaces available.
Other services and amenities near the downtown area include the Steamboat Signature Specialty Clinic, which offers podiatry and dermatology services, and Yampa Valley Medical Center. The non-profit medical center is a full-service community hospital dedicated to serving residents' needs throughout northwest Colorado.
Downtown Steamboat Shopping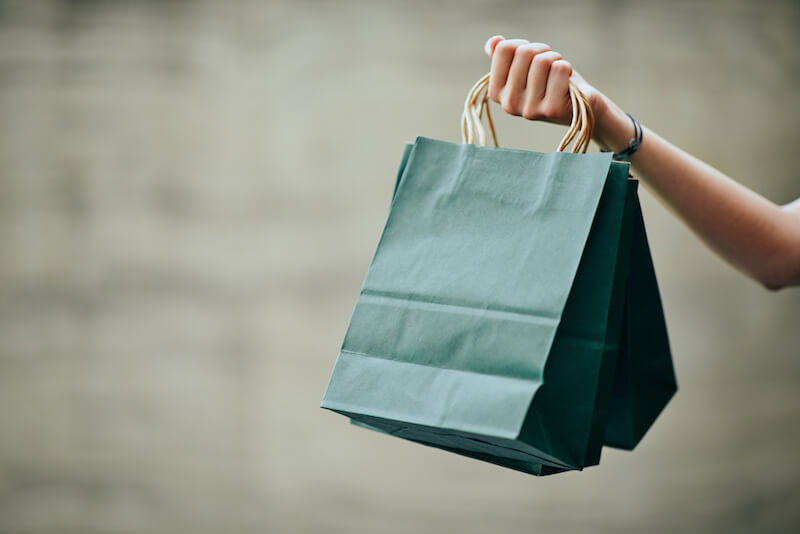 Lincoln Avenue is Downtown Steamboat Springs' main shopping strip, with sporting goods stores, mom-and-pop shops, and other retailers lining both sides of the street. Several grocery stores and dispensaries are located in the immediate vicinity, along with florists, bakeries, and pet supply stores.
Popular shopping destinations in Downtown Steamboat include Off the Beaten Path Bookstore and Cafe, the Steamboat Art Company, and Ruby Jane Boutique. Other notable establishments include the Jewelry & Fossil Shop of Steamboat, Urbane Clothing, and Moose Mountain Trading Company.
For fresh produce, meats, and everyday items, locals usually head to Natural Grocers on Lincoln Avenue, where shoppers can find organic, non-GMO products sourced from local farmers.
Things to Do Near Downtown Steamboat Springs
No matter the season, Main Street offers many of the best things to do in Steamboat Springs. Each winter, a familiar scene unfolds: residents eagerly make their way to the town's many lifts, carrying skis and snowboards underarm. Come spring, summer, and fall, they kayak the Yampa River or hit the trail with Steamboat's cycling events. Each activity forms part of a rich tapestry of adventure that can only be experienced in the Rockies' western foothills. Living in Downtown Steamboat Springs puts residents within easy reach of them all.
Outdoor Activities
Steamboat trails offer plenty of scenery to choose from, but one stands out from the rest. The Core Trail, which downtowners can access via the Yampa River Core Trail Bridge, offers 7.5 miles of lush meadows and alpine terrain, with views of Mount Werner in the distance. The trail is suitable for all skill levels, making it an excellent spot for a casual stroll or rigorous bike ride. It connects nearby attractions like Howelsen Ice Arena and the Yampa River Botanic Garden, two of Steamboat's most popular recreational spots.
Residents also have quick access to Little Toots Park and West Lincoln Park on the neighborhood's western edge. The famous Old Town Hot Springs offers eight hot-fed spring pools, rock climbing, and fitness facilities on the eastern side.
Of course, the Steamboat Springs Ski Resort is a mainstay of outdoor activities in Steamboat Springs. The world-class ski park is one of Colorado's largest, with nearly 3,000 acres of skiing terrain and more than 150 ski trails. But the annual flurry of snowfall isn't just for skiing—it's a playground for snowshoeing, tubing, and dog sledding.
Restaurants, Breweries, and Bars
Downtown Steamboat has no shortage of dining options from classic American fare to international cuisines. An eclectic array of restaurants, local breweries, and cafes line Lincoln Avenue, making it easy to grab a bite or craft beer. Creekside Cafe is well known for its hearty farm-to-table dishes, while Salt & Lime serves up a delicious selection of tacos. Other hotspots include Winona's, offering an all-day breakfast menu; Back Door Grill, serving a wide selection of gourmet burgers; and several fine dining establishments such as E3 Chophouse, Aurum, and Harwigs.
Nearby Attractions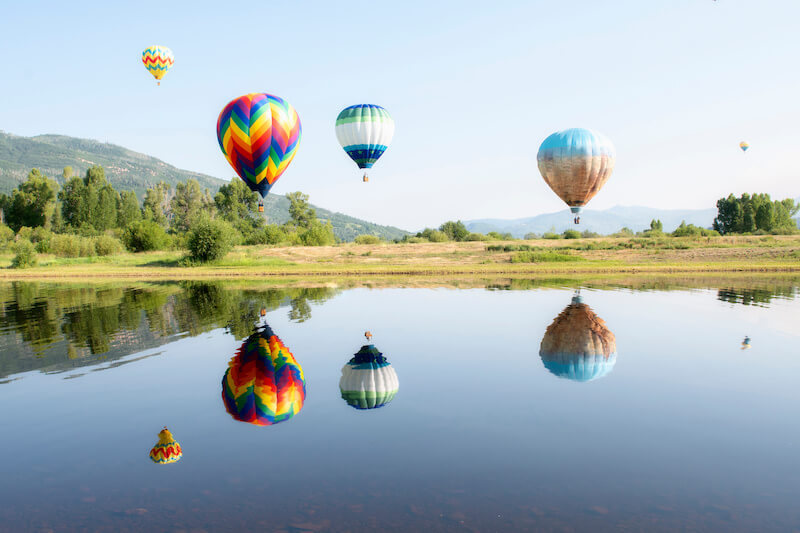 In addition to housing Steamboat's museums and galleries, including the Tread of Pioneers Museum and the Steamboat Art Museum, Old Town Steamboat is the epicenter of the town's most visited annual events. These include the Steamboat Winter Carnival, the oldest of its kind west of the Mississippi, and the Steamboat Hot Air Balloon Rodeo, where dozens of colorful hot air balloons dot the sky each summer. Downtown Steamboat also hosts Oktoberfest, Music Fest, a Fourth of July Celebration, and a free summer concert series.
Other notable attractions near Old Town Steamboat include Fish Creek Falls, Strawberry Park Hot Springs, and Mount Werner, where visitors can take in panoramic views of the valley.
Schools Near Downtown Steamboat Springs
Public schools serving Downtown Steamboat are part of the Steamboat Springs School District Re-2. The school district enrolls approximately 2,600 students and has a student-teacher ratio of roughly 13 to one. Homes are zoned for Soda Creek Elementary, Steamboat Springs Middle School, and Steamboat Springs High School. The elementary school is a 10-minute walk from the Lincoln Avenue strip, while the other two are located less than two miles from the heart of downtown.
Private schools in Downtown Steamboat Springs include Steamboat Mountain School, which was founded in 1957 and serves grades K-12, and Colorado Mountain College, which offers over 80 vocational and transferable degree programs.
Ready to Live in Downtown Steamboat Springs?
Living in Downtown Steamboat is an excellent choice for those who want to experience one of the best neighborhoods in town. With easy access to scenic trails, world-class ski parks, and hot springs, adventure seekers have plenty to do year-round. Not only that, but Old Town Steamboat's eateries, breweries, museums, and annual events make it easy to socialize and immerse oneself in the town's vibrant culture. From its picturesque scenery to its luxurious offerings, it's no wonder Downtown Steamboat is an attractive option for those looking to live it up in the Rockies.
If you're looking for the best home in Steamboat Springs for you, contact The Steamboat Group at (970) 879-0879 to get in touch with local real estate agents who can help you find a Steamboat Springs home you'll fall in love with.
Buying or Selling
a
Steamboat Home?
Let the
Steamboat Group Help You!
Do you want to buy a home in Steamboat Springs? Let the Steamboat Group handle it all. Contact us now to schedule a consultation and take the first step towards a stress-free home buying experience with the best real estate team in Steamboat Springs, CO.