Living in Clark: 8 Reasons You'll Love Living in Northern Routt County
Posted by Jon Wade on Thursday, July 20, 2023 at 12:29 PM
By Jon Wade / July 20, 2023
Comment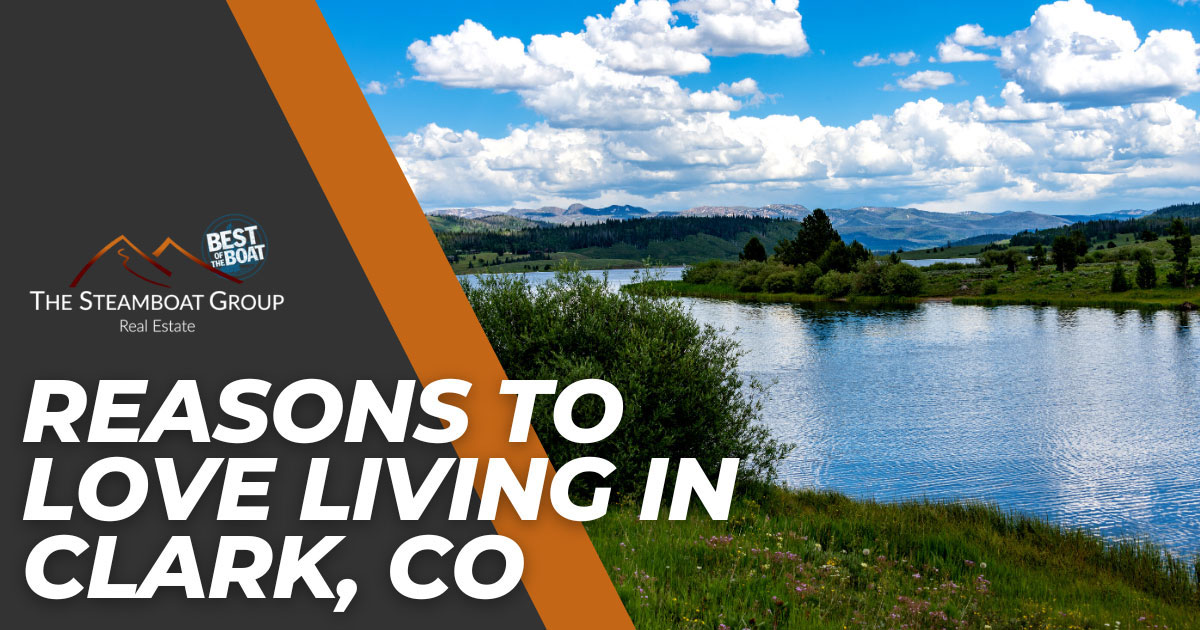 Discover the wonders of living in Clark, an idyllic enclave tucked away in the picturesque landscapes of Northern Routt County. Residents enjoy an irresistible fusion of outdoor adventure and alpine tranquility. Whether you're looking for a full-time home in the mountains or a vacation getaway, there are many beautiful homes in Clark to choose from. Before you plant your roots in this delightful corner of Colorado, it's essential to understand the nuances of living here. Your Rocky Mountain dream home awaits! Here's everything you need to know before moving to Clark.
8 Reasons to Love Living in Clark
Natural Beauty: Clark's natural setting provides unbelievable views around every corner.
Outdoor Activities: Hiking, mountain biking, skiing, fishing, and hunting are just a few activities residents enjoy right outside their front doors.
Small-Town Charm: Despite its proximity to larger Routt County communities like Steamboat Springs, Clark has remained less developed to preserve its rural atmosphere.
Wildlife Encounters: Living here offers the chance to witness majestic creatures in their natural habitats.
Starry Skies: Routt County actively reduces light pollution, ensuring crystal-clear views of the stars at night.
Close to the Slopes: Clark is conveniently located about 20 miles from Steamboat Ski Resort.
In-Town Schools: Residents enjoy proximity to a charter school and short commutes to nearby public schools.
Acreage You Can Grow On: Real estate in Clark includes many vacant lots and homes with acreage.
The Clark Lifestyle
Clark is a small community of fewer than 800 full-time residents, with its charm lying in its secluded, rural appeal. The allure of spacious, rural living draws many to Clark, where vast plots of vacant land offer opportunities for agriculture, recreation, or new construction homes. These new houses are perfectly poised to take advantage of Clark's natural allure, making them ideal for full-time residences and vacation homes.
However, amid this development, residents hold a deep reverence for the surrounding environment, making its preservation a fundamental cornerstone of Clark's way of life. Consequently, the harmonious blend of rural lifestyle and respect for natural beauty is a defining feature of Clark, offering a unique, tranquil escape from the bustling activity of city life.
Despite its quiet lifestyle, Clark residents enjoy easy access to nearby towns, including the town of Steamboat Springs, where they can find all their everyday conveniences. Additionally, skiers love living close to the world-famous Steamboat Resort. Other attractions in the area include Hahns Peak and Steamboat Lake State Park.
Types of Homes in Clark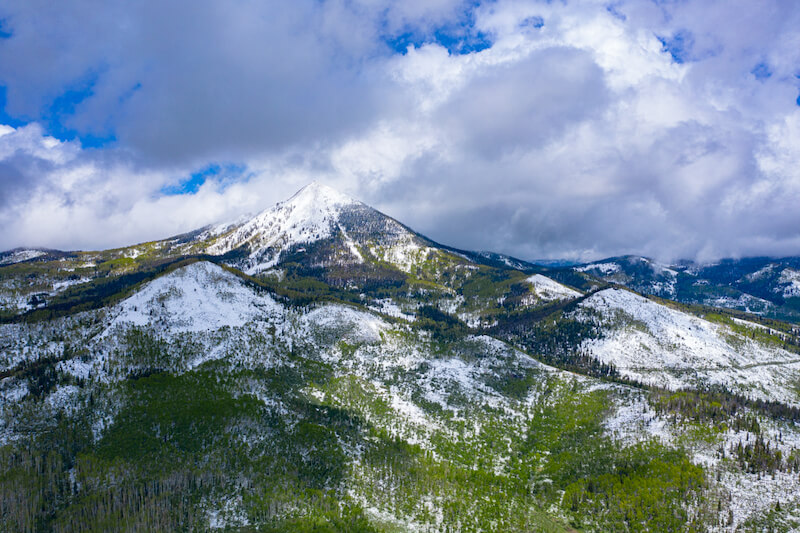 Given its small size and carefully managed development zoning, the real estate market in Clark often features a limited number of homes for sale at any given time. Almost all of these properties are single-family homes, exuding the charm and character reflective of their mountain surroundings. Prices typically range from around $800,000 for more moderately priced homes to approximately $1.8 million for luxury homes and waterfront homes.
Architecturally, it's common to find homes that borrow from the log cabin aesthetic, blended seamlessly with modern mountain design elements that pay homage to the breathtaking surroundings. The generous land parcels that come with these homes are a significant draw. It's typical to find homes resting on lots over an acre, with some properties boasting an impressive 200,000 square feet or more of land, further underscoring the spacious appeal of this unique mountain enclave.
Amenities in Clark
Many Clark residents would agree that the town's greatest amenity is its unspoiled landscape and well-protected natural beauty. Still, it's conveniently located near an array of helpful resources.
Local Services
Routt County, which encompasses Clark, provides a host of essential services that ensure the well-being and safety of its rural residents. One such service is water testing, which is crucial for maintaining the community's health. The county tests for potential contaminants to ensure the water supply meets health and safety standards.
To maintain organized growth, Routt County keeps detailed development records related to zoning. These records stipulate what type of buildings and activities can occur on specific parcels of land. The zoning regulations help preserve the rural charm of places like Clark while preventing overdevelopment.
Moreover, Routt County offers other services that address health and safety in its rural environment. These include emergency services, public health initiatives, road maintenance, and wildlife management.
Shopping In & Around Clark
The Clark Store is the town's sole and beloved general store. This classic establishment offers residents a curated selection of essential groceries, gifts, a delectable deli, and a liquor store. Stepping inside, you're transported to a bygone era, where community connection is as important as the goods on offer. In the summer and fall, visitors to the Clark Store are treated to expanded offerings in the form of the most quintessential food items: ice cream and pizza. Clyde's Pies operates a brick-and-mortar store in downtown Steamboat Springs, but from May–September, they operate a food truck at the Clark Store.
Suffice it to say that some of Colorado's best wood-fired pizza keeps the parking lot full at the Clark Store during summer months.
For those in need of a more extensive shopping trip, a short 20-minute drive will take you to the bustling town of Steamboat Springs. This nearby locale boasts a variety of shops to cater to every need and desire. Everyday conveniences such as supermarkets, pharmacies, and homeware stores are readily available. Steamboat Springs is also home to an assortment of specialty shops, offering everything from outdoor equipment for your next adventure to artisanal goods for a touch of luxury.
Things to Do in Clark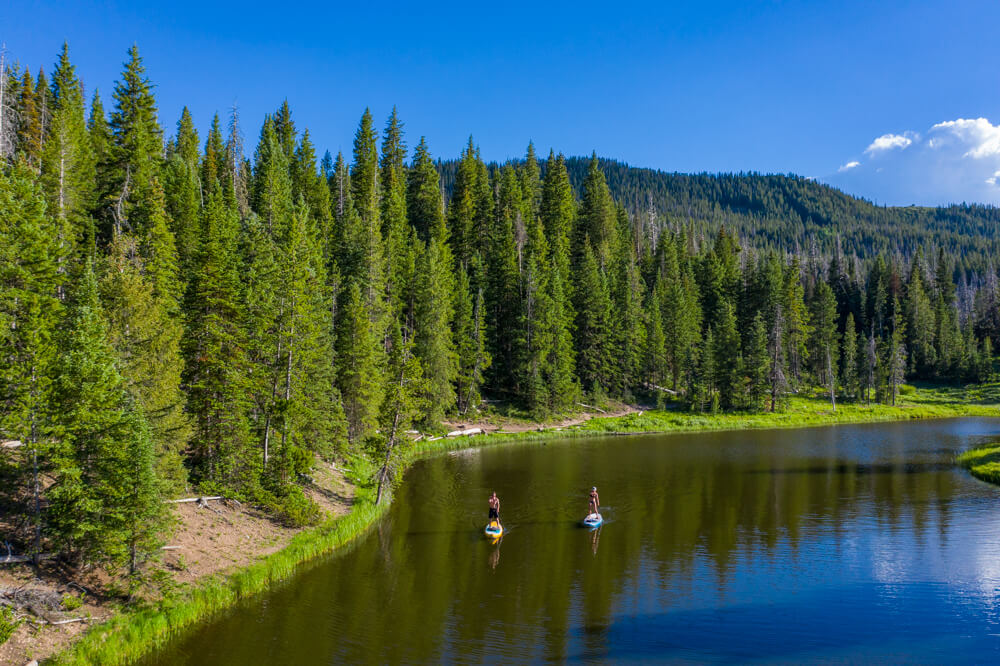 Clark offers an abundance of things to do! Outdoor activities are the most popular, including hiking, fishing, skiing, and viewing wildlife in the spectacular Rocky Mountains. For those seeking cultural experiences, a short drive to neighboring towns like Steamboat Springs reveals an array of shops, dining options, art galleries, and events like music festivals and farmers' markets. From tranquil nature escapes to lively town attractions, Clark perfectly blends secluded tranquility and vibrant community life.
Outdoor Activities
The great outdoors is a playground in Clark, offering a myriad of recreational pursuits year-round. A nearby highlight, Steamboat Lake State Park, is a hot spot for fishing, boating, and swimming during the warmer months. Paddleboarding enthusiasts can be found on nearby Pearl Lake throughout the summer, while those who prefer to stay dry take part in the extremely popular warm-weather horseback riding.
The neighboring Hahns Peak, rising majestically against the Colorado sky and providing stunning mountain views for Clark residents, offers an invigorating hiking experience, with breathtaking panoramic views awaiting those who reach its summit.
For winter sports enthusiasts, Steamboat Ski Resort is a mere stone's throw away, boasting some of the region's best skiing and snowboarding slopes. For residents and visitors to Clark who enjoy man-made horsepower, snowmobiling is a hugely popular winter activity in North Routt. Additionally, Routt National Forest is home to some of the best hiking and camping in the state.
Restaurants & Breweries Near Clark
Hahns Peak Cafe is an inviting oasis offering home-cooked food and astonishing mountain vistas. As you tuck into a hearty meal, your senses are treated to panoramic views of the rugged landscape, a sight that is as nourishing as the cuisine. Located just down the street, it serves burgers, sandwiches, and local beer.
The Steamboat Lake Outpost—also located in Clark—serves up burgers, beer, pizza, and pub food in a cozy and lively atmosphere, but the food is just the start of their offerings. The Outpost also features a small convenience store, cabin rentals, and a variety of tours: horseback riding, UTV, fishing, and boat tours.
In the town of Steamboat Springs, residents can find dozens of fantastic restaurants, including Salt & Lime, Back Door Grill, and Low Country Kitchen. Craft beer enthusiasts can sample local pours at Mountain Tap Brewery, Storm Peak Brewing Company, and Yampa Valley Brewing Company Hop House.
Employers Near Clark
Job opportunities near Clark, Colorado, span diverse industries, with Routt County acting as the area's primary employer. The county offers many roles within its various departments, including positions in IT, accounting, human services, public health, and more. This diversity provides an opportunity for residents to pursue fulfilling careers close to home.
Additionally, many locals find employment at the nearby Steamboat Ski Resort, one of the region's prominent attractions, which provides a variety of jobs, especially during the winter months. Tourism-related fields also present substantial job prospects, as the area's natural beauty and outdoor recreational opportunities attract a steady flow of visitors year-round.
Schools Near Clark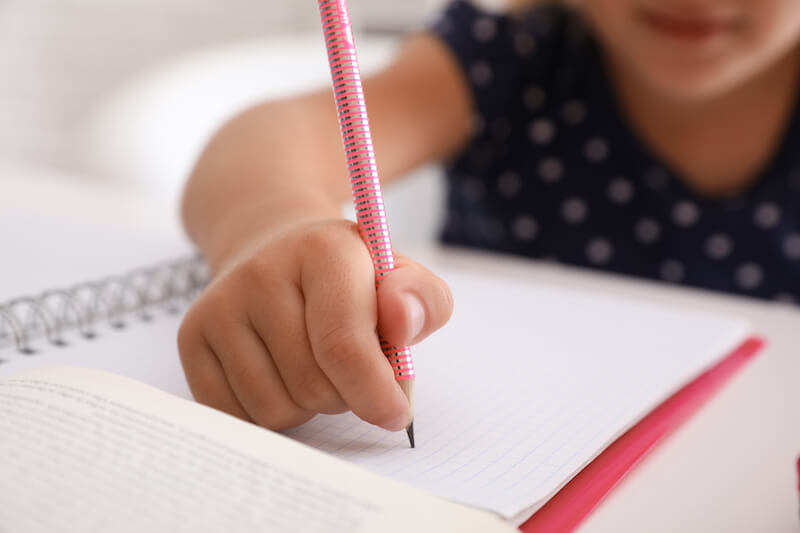 Educational opportunities in Clark cater to all ages and stages of learning. The North Routt County Community Charter School and North Routt Preschool are the only schools in the town, offering students a conveniently located environment to begin their educational journeys.
The nearby Steamboat Mountain School serves students from pre-K through 12th grade. This charter school provides a robust curriculum and a boarding school option for older students, adding an extra dimension to the educational experience. Moreover, the Steamboat Mountain School expands its students' horizons with study abroad opportunities, providing unique global perspectives and experiences that contribute to a well-rounded education.
Move to Clark & Make the Rockies Your Home
With its unrivaled natural beauty and tranquil lifestyle, Clark is a haven for those seeking a respite from the hustle and bustle of city life. Its strategic location offers the best of both worlds—rural living with convenient access to larger town amenities in nearby Steamboat Springs. The local real estate market, robust community services, and abundant outdoor recreational opportunities make Clark an enchanting place to call home. Clark is a hidden gem in the Rockies, offering a unique, fulfilling lifestyle that's hard to find elsewhere.