The Steamboat Springs Winter Sports Club
Posted by Erik Ramstad on Friday, November 19, 2021 at 3:39 PM
By Erik Ramstad / November 19, 2021
1 Comment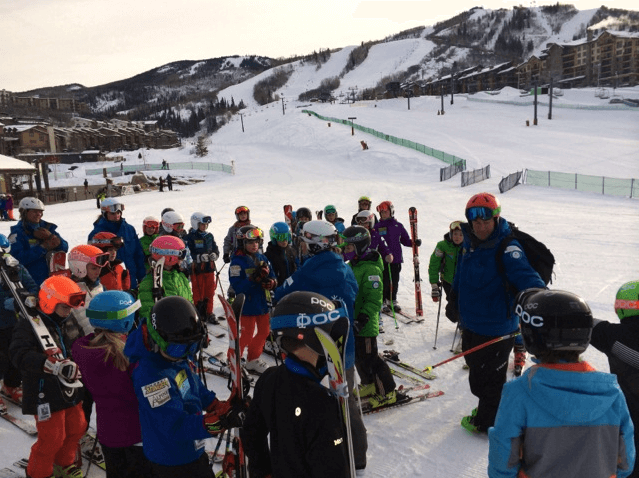 What is the Steamboat Springs Winter Sports Club?
The SSWSC is one of the many things that make Steamboat a special place to live. The SSWSC offers top-tier athletics for kids and adults, with youth development programs and premiere instruction for alpine skiing, cross-country skiing, freeskiing, moguls, jumping, snowboarding, and more.
The kids who join the SSWSC get to ski and train with incredible coaches who raced in College, the US Ski Team, and often the Olympics, along with a team of great friends who genuinely want to be there. The kids are amazing in how they support and encourage each other, and I am impressed with how they interact and what great kids they are every time I see them at training or races.
The SSWSC isn't all about skiing; they also put a lot of thought into how they can convey valuable life lessons to the kids and do a great job at it.
Youth Development Program at the Steamboat Springs Winter Sports Club
Youth development programs at SSWSC offer children opportunities to learn more about skiing and snowboarding. Several programs are available for children starting as young as three years of age up to high school students and beyond into adulthood.
All youth development programs are designed to help introduce the disciplines of skiing and snowboarding in a fun and exciting manner. The ultimate goal of these programs is to help children cultivate a lifelong passion for snowsports and serve as an entry point into the club.
Additionally, the youth programs encourage kids to sample the different snow sport disciplines offering a well-rounded approach to teaching the fundamental skills associated with each sport. Students learn technical skills through practice and various interactive and hands-on learning with their skis or snowboard. The group of coaches works to help children enhance and improve their skills. If desired, they can move into a competitive program or participate in other recreational level programs through their high school years.
Youth programs available at SSWSC include:
Tiny Toots and Little Toots
Mini Meisters
Lil' Rascals
Mini Cruisers
Cross Country Cruisers
Boardriderz
Jumping and Nordic Combined
Weekend Explorers
All Mountain Program
It's a Girl Thing
Junior Ability Snowboard
SSWSC Education Partners
Along with strong programs for Steamboat Spring youth, the SSWSC partners with several local education opportunities in the Yampa Valley area to help develop and create "Champions, On and Off the Mountain." One partnership is with Steamboat Mountain School, which works to provide student-athletes an environment where they can care about their classes and podium finishes. Another collaboration is with Steamboat Springs School District Re-2, offering students the opportunity to take advanced courses.
What You Can Expect by Joining the SSWSC
This message from 3-time Olympian Caroline Lalive, who taught at the club, will give you a small taste of what the Steamboat Spring Winter Sports Club is all about: "First, I have to tell you all what an incredible job [the] kids are doing. There is nothing that is more exciting and fulfilling as a coach than seeing the kids ripping while free-skiing ALL over the mountain. I am smiling just thinking about it. I can't convey enough how amazing they are all doing! It is such a delight to see their improvements and attitudes! They are taking their skiing to new heights, and the improvements are beyond comprehension. There is no better teacher than the mountain, moguls, trees, and terrain itself. It is our firm belief that this is what creates dynamic athletes and passionate skiers. They will carry this love well beyond their ski racing years. IT IS AWESOME! We are so proud of them."
We are lucky to have great coaches in the SSWSC as they teach their students to be both better skiers and better people. The dedication of the coaches is awe-inspiring. If you would like to know more about the SSWSC or anything else about Steamboat, contact us!