Dog-Friendly Steamboat Springs: Best Parks, Activities & Places to Go With Dogs
Posted by Jon Wade on Friday, December 2, 2022 at 12:50 PM
By Jon Wade / December 2, 2022
Comment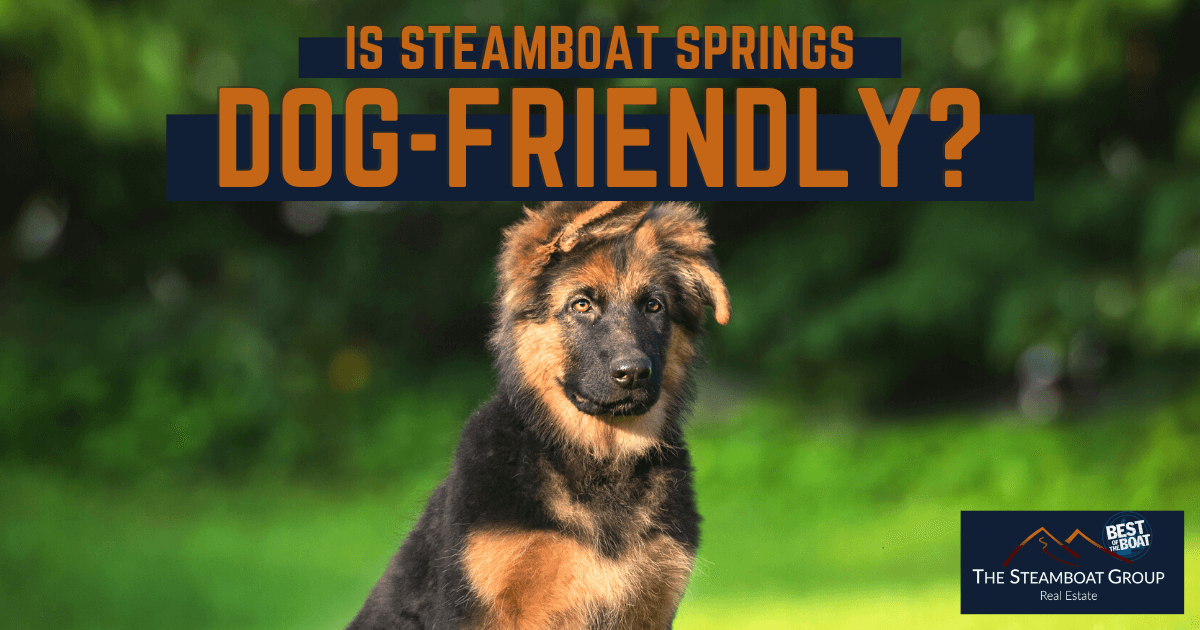 Dogs are an essential part of the Steamboat Springs community. In fact, some people even refer to the city as Dog Town USA!
This picturesque Colorado mountain town has many dog parks and trails where dogs can run and play off-leash. There are also plenty of restaurants and other businesses in Steamboat Springs that welcome dogs inside. It's not uncommon to see bowls of water set outside storefronts for pooches.
Steamboat is a natural paradise for anyone who enjoys the mountains, and dogs make great companions for many for the fun things to do outdoors. That's why Steamboat Springs dog parks are an excellent way for dogs and their owners to get some fresh air and social time. The city's dog parks provide a safe space for dogs to run around and play, plus they offer an excellent opportunity for pet owners to meet and interact with other members of the community.
Sit, stay, and keep reading to learn about all of the dog-friendly activities in Steamboat Springs.
Search
Steamboat Homes for Sale.
Moving to Steamboat Springs? Let the Steamboat Group help! When it comes to insider information on the Steamboat market, no one is better equipped to help you buy your next Steamboat Springs home.
Best Dog Parks in Steamboat Springs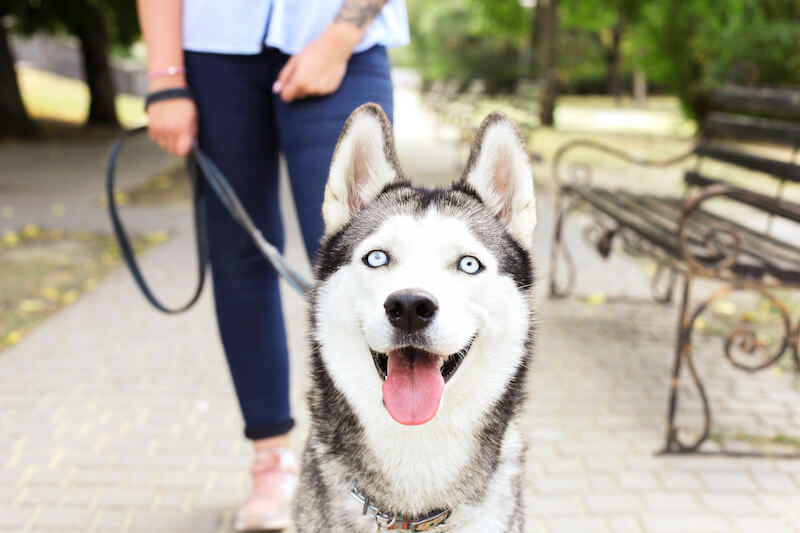 When looking for a place to let your dog roam freely, look no further than one of the many community dog parks in Steamboat Springs.
Keep in mind that some dog parks may have age restrictions for both people and pets. Some parks advise against bringing young children into the fenced areas of dog parks, while others have areas explicitly designated for puppies and "senior" dogs. Be mindful of any posted signs.
Rita Valentine
Named for the woman pivotal to its creation, 40-acre Rita Valentine Park is one of the best parks in Steamboat Springs. The expansive unfenced dog park has a few sections, making it suitable for dogs of different sizes and ages. Rita Valentine offers gorgeous views and plenty of space for dogs to run around on an off-leash adventure, plus the occasional deer sighting. Its open green space, nestled in a few residential neighborhoods, makes Rita Valentine a magnificent walking park for those who live in the area, whether in townhomes, condos, or single-family homes.
Rita Valentine Additional Information
Location: Rita Valentine Park, 1010 Anglers Drive, Steamboat Springs, CO 80487
Hours: Daily, dawn to dusk
Cost of admission: Free and open to the public
Parking: Free
Amenities and nearby human activities: Picnic tables and hiking trails
Spring Creek Dog Park at the Lower Pond
Also known locally as Sailors Way Trail, this fenced dog park is one of the most beautiful in Steamboat Springs. It's a bit more hidden than Rita Valentine, as it's on Spring Creek Road just before it dead ends. Spring Creek at Lower Pond Park is a smaller dog park but still has plenty of space for dogs and their owners to run around and play fetch.
Spring Creek at Lower Pond Park is a great place to take dogs when looking for a quiet, secluded park. It's close enough to homes in the area to make it easy to visit regularly and far enough away that there's a slight sense of "getting away from it all."
Spring Creek Dog Park Additional Information
Location: Spring Creek Dog Park at the Lower Pond Park, Spring Creek Road, Steamboat Springs, CO 80487
Hours: Open 1 hour after sunrise and closes 1 hour before sunset
Cost of admission: Free and open to the public
Parking: Free parking is available at Lower Pond Park (about ½-mile away)
Amenities and nearby human activities: Water fountains, benches, fishing, and picnicking
Butcherknife Trail
Butcherknife Trail is a great place to spend time in nature with furry friends. This dog park has two distinct areas, one explicitly designated for off-leash dogs and one for leashed dogs.
The trail and dog play area are on a Steamboat Springs Safe Route to School, so there are some time restrictions regarding off-leash dogs. To ensure both humans and dogs are kept safe, clear signs indicate exactly where and when dogs can be off-leash.
Butcherknife Trail is about 0.6 miles from the closest bus stop, and there is street parking at the park/trailhead itself. This is a great place to come with pups to get some exercise and fresh mountain air away from the hustle and bustle of downtown Steamboat. The trail is well-maintained, and there are plenty of trees and open spaces for everyone to explore.
Butcherknife Trail Additional Information
Location: Butcherknife Trail, 550 North Park Road, Steamboat Springs, CO 80487
Hours: Daily, dawn to dusk
Cost of admission: Free
Parking: Free parking available at Stehley Park
Amenities and nearby human activities: Soccer fields at Strawberry Park Middle School, hiking, camping, climbing, boating, fishing, and biking
Whistler Park
Steamboat Springs' Whistler Park offers plenty of activities for residents and their dogs. There's a natural creek for splashing and an expansive open green space to run and chase. There are also BBQ areas, picnic tables, and a children's playground.
There are two off-leash parks at Whistler Park, though the more extensive off-leash section is open only seasonally between May 1 - and Oct 31st each year. There is also a smaller off-leash park that's open all year and an "on-leash" dog park open from May 1 - Oct. 31st.
Whistler Park Additional Information
Location: Whistler Park, 3860 Whistler Road, Steamboat Springs, CO 80487
Hours: Varies by season; generally open daily from dawn to dusk
Cost of admission: Free and open to the public. Fees are required for soccer field rentals.
Parking: Free parking is available in the lot next to the park.
Amenities and nearby human activities: Playground, restrooms, BBQ, drinking fountains, playground, pet waste stations, picnic tables, and soccer fields available for rent
Dog-Friendly Activities in Steamboat Springs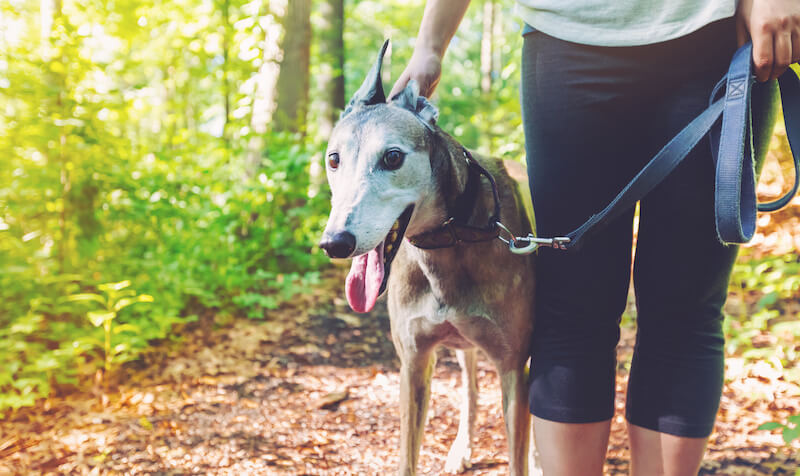 Even outside its several dog parks and dog-friendly nature trails, Steamboat Springs is a haven for outdoor lovers and their dogs. In Steamboat, there's no shortage of things owners can see and do with their dogs alongside them.
All must be on a leash within city limits, and leash laws are strictly enforced. The exceptions, of course, are Steamboat's designated parks and other dog-friendly areas intended explicitly for off-leash adventures. Keep in mind that there are plenty of parks to visit, but not all have dog parks.
For something more tranquil and private, head to Steamboat's many trails, each one with its distinct challenge level, plus unique wildlife and scenery
There are many events in Steamboat Springs throughout the year, and some are even pet-friendly. From art festivals to live music performances, something is happening nearly every week throughout much of the year. Always check with event coordinators specifically about whether dogs are allowed before attending.
Crooked Key Escape Rooms offer a unique dog-friendly experience, where humans try to "escape" from a self-guided outdoor challenge in Downtown Steamboat Springs. Please note that non-service dogs are not permitted in any of their other escape attractions.
While Crooked Key Escape Rooms is excellent for dog-friendly outdoor adventures, there are plenty of other ways to enjoy the area with a pup in tow, especially outdoors. Some other options include the nearby lakes: Pearl Lake, Fish Creek Reservoir, Jonah Lake, Steamboat Lake, Lake Elmo, and Dumont Lake. The water is nice and calm at Pearl Lake specifically, and Steamboat Mountain Sports Kayak School and Paddleboard Adventure Company both offer kayak and stand-up paddleboard rentals. Right in town, dogs are also welcome at Burgess Creek Beach.
If you want to spend time outdoors but want something with more of a physical challenge than Steamboat's dog parks, check out some of the area's trails. The 7-mile Yampa River Core Trail is paved and traverses right through town, with several spots to jump into the river and cool off.
Dog-Friendly Restaurants in Steamboat Springs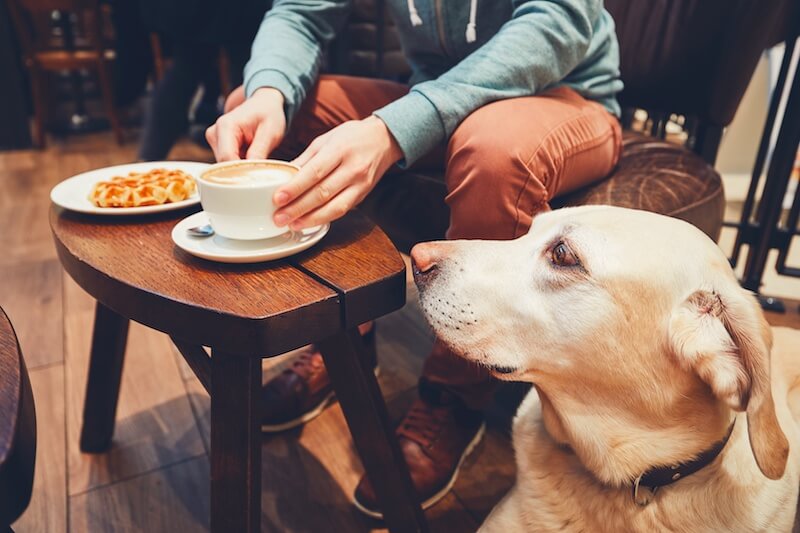 Several Steamboat Springs restaurants, many of them close to surrounding residential neighborhoods, welcome leashed pups. One notable place is Slopeside Grill, a ski-in restaurant at the base of Mt. Werner, where dogs are always playing outside.
Some other dog-friendly restaurants in Steamboat include:
Cugino's Pizzeria & Italian Restaurant
Lil House Country Biscuits and Coffee
Moe's Original BBQ
O'Neils Tavern & Grill
The Salt and Lime Burrito
There are also a few dog-friendly breweries around town: Storm Peak Brewery, Butcherknife Brewery (try the Sunshine Express beer, a Great American Beer Festival® gold medal winner), and Mountain Tap Brewery.
While going out to eat with your dog in Steamboat can be fun, knowing each establishment's pet policy is essential. For example, you'll find that dogs are allowed outside but not indoors in most restaurants.
Dog-Friendly Shopping in Steamboat Springs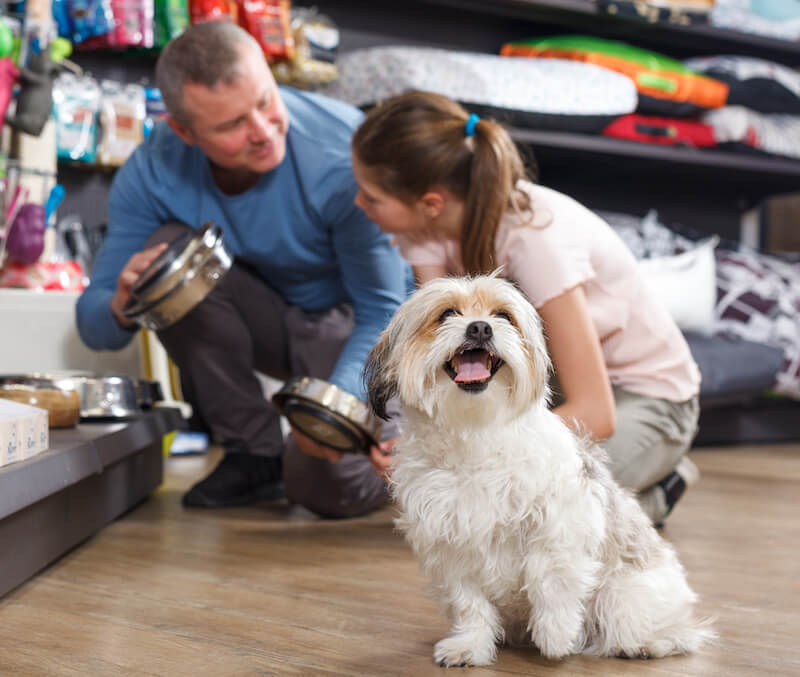 When it comes to pet-friendly shopping options, Steamboat Springs doesn't disappoint. Whether you're looking for a new winter coat or some pet supplies for Fido, these shops offer a wide variety of both practical and novelty pet items for purchase.
There are also a few pet stores around Steamboat Springs that allow dogs inside their place of business. Unlike restaurants with precise rules regarding dogs being allowed inside, it's up to the shop owners when it comes to retail stores. To be safe, check with individual shops before bringing your dog inside.
A few favorite community pet shops in Steamboat Springs include Outdoor K9, "Colorado's adventure dog outfitters," with everything from pet food to gear, Elk River Pet & Ranch, and Paws 'n Claws - All Things Pet.
Aside from actual pet stores, Steamboat Springs has plenty of general and specialty shops, from clothing boutiques bike shops, art galleries, and gift shops. There's bound to be something interesting that catches your eye, no matter what you may be looking for. While Steamboat is an exceptionally pet-friendly community, not all stores welcome dogs inside. Always make sure to call ahead if you're planning to shop with your pup.
Pet-Friendly Lodging in Steamboat Springs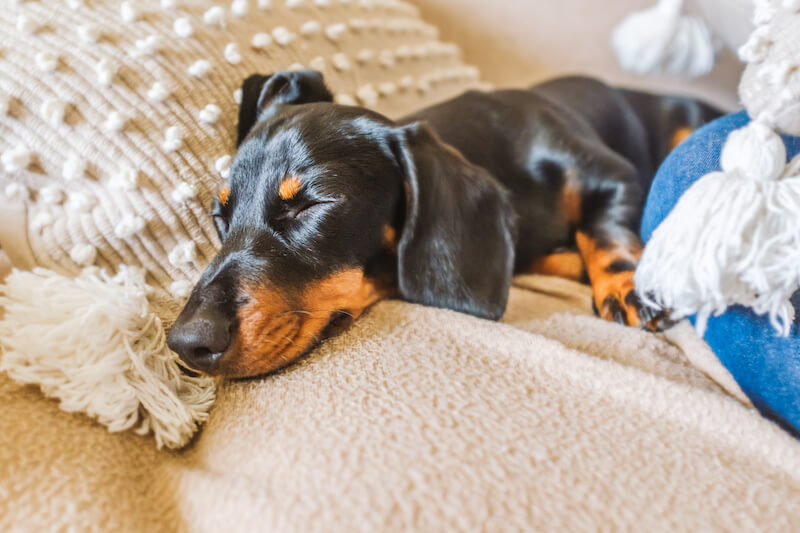 Finding pet-friendly lodging can sometimes be challenging in any city. Fortunately, Steamboat Springs has several town accommodation options that welcome pets alongside their humans.
Before bringing your pet on vacation, check with the hotel specifically to ask about their pet policy and any other relevant rules you may need to be aware of. For example, some hotels have policies stating that your dog cannot be left alone in your room, while others may allow your pup to be left in a crate while you're away.
From motels to traditional hotels and even mountainside resorts, there are several dog-friendly places in Steamboat for your next staycation or vacation. Nordic Lodge is conveniently located downtown and within easy walking distance of many dog-friendly restaurants and shops. Similarly, Rabbit Ears Motel is a historic property located in the heart of downtown Steamboat. The Holiday Inn Steamboat Springs also has Rex's American Bar & Grill onsite, another dog-friendly dining option.
If you prefer more space or more traditional "home-style" amenities like a full kitchen, there are also several dog-friendly vacation and condo rentals throughout Steamboat Springs.
When staying in pet-friendly accommodations in Steamboat Springs, always be respectful of the property and neighborhoods by following city and state laws regarding waste clean-up, leashing, and noise ordinances.
Explore Steamboat Springs With Your Dog
Whether you're already a Steamboat Springs resident or just visiting the area, taking your dog along as you explore, dine, and shop around town makes the experience so much more enjoyable. And with some many fun things to do in Steamboat Springs, dog owners are sure to always find new adventures. With advanced research and planning, you'll find something fun to keep you both entertained.
If you're looking for the best home in Steamboat Springs for you, contact The Steamboat Group at (970) 879-0879 to get in touch with local real estate agents who can help you find a Steamboat Springs home you'll fall in love with.
Buying or Selling
a
Steamboat Home?
Let the
Steamboat Group Help You!
Do you want to buy a home in Steamboat Springs? Let the Steamboat Group handle it all. Contact us now to schedule a consultation and take the first step towards a stress-free home buying experience with the best real estate team in Steamboat Springs, CO.