Is a Ski Condo Worth It? How to Get the Best ROI on a Steamboat Springs Vacation Home
Posted by Jon Wade on Tuesday, July 5, 2022 at 11:41 AM
By Jon Wade / July 5, 2022
Comment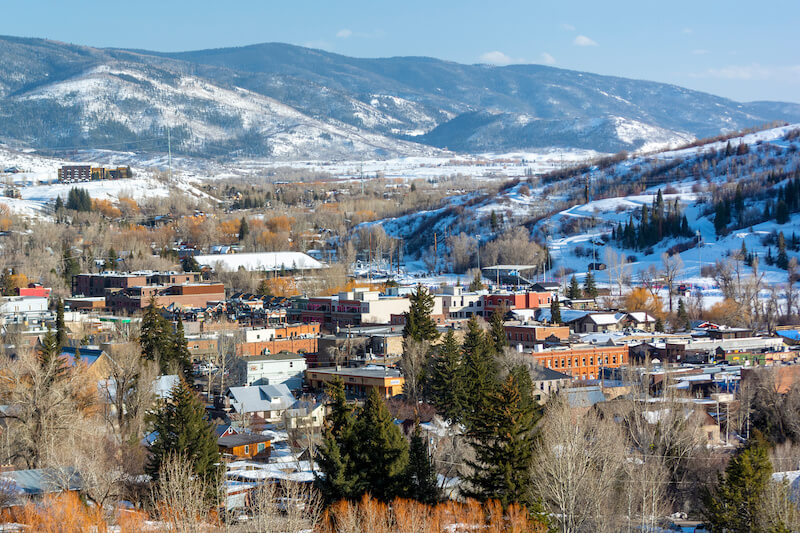 World-class ski trails, bubbling hot springs, and stunning views of snowcapped mountains await in Steamboat Springs. Have you ever wished that your vacation didn't have to end? You're not the only one. With so many amazing things to do, it's no wonder that The Boat is widely regarded as one of the best towns to get a Colorado ski condo.
Every year, Denver locals and out-of-state buyers flock to Routt County to invest in Steamboat ski area condos. If you're on the fence about buying a second home, you might be wondering: "are Steamboat Springs ski condos worth it?"
To help you decide, we ran the numbers and laid out a few tips for getting the best return on investment. Keep reading to find out if a vacation home in Steamboat Springs is a good investment.
What's the Financial Return on Investment For a Steamboat Ski Condo?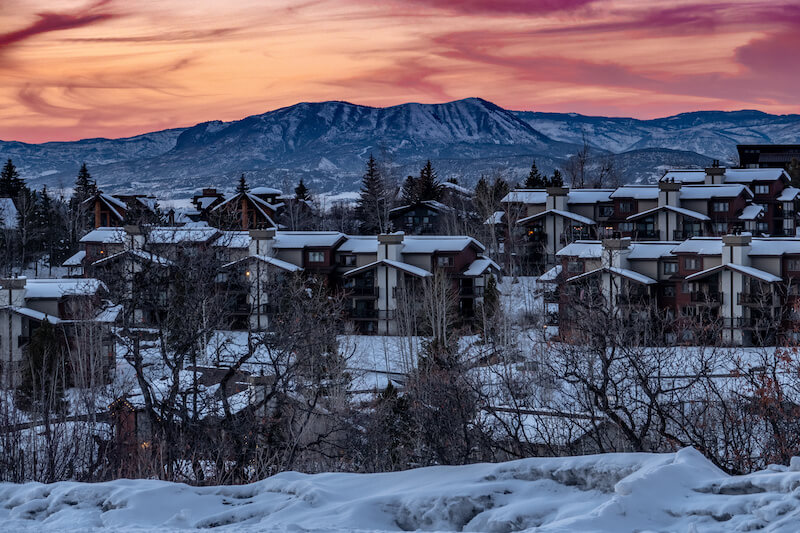 This is probably the first question that comes to mind for every prospective ski condo investor. It's a complicated question with a short answer and a long answer.
Short answer: 175% return on your initial investment.
Sounds pretty good, right?
Here's the long answer:
Calculating potential returns is a challenge for any real estate investment. Although Steamboat real estate trends have been positive for several years, many factors can cause property values to boom or bust seemingly overnight. We came to 175% by calculating the gross potential returns (before taxes, maintenance, and other ownership fees) for an average-priced Steamboat ski condo achieving maximum passive income and experiencing 3% property appreciation for a 15-year mortgage.
You can check our math below:
$1,025,000 is the approximate median sale price of Steamboat mountain/ski area condos for sale (as of early May 2022)
From April 2021 to February 2022, Steamboat Springs short-term rental data shows a 55% average occupancy rate at an average daily fee of $405
Using those benchmarks, the gross rental income comes out to $81,303.75 per year
At that rate, the owner would be able to pay off the initial loan in about 12 years
The final three years of gross rental income would come out to $194,556
At the end of the mortgage and with 3% property appreciation per year, the owner could sell for $1,596,917
Final tally: $1,596,917 (gross sale) + $194,556.25 (final three years gross rental income) = $1,791,473 / $1,025,000 (initial investment) = 1.75 or 175%
You don't have to be a master real estate investor to realize that we excluded some crucial financial implications. Since these calculations are based on a potential best-case scenario, we gave ourselves the liberty of making the calculations in a perfect world. Even if it were possible to calculate an exact return on investment, the number wouldn't matter.
To achieve the maximum financial returns on a ski condo, the owner would have to rent out the home so aggressively that they wouldn't even get a chance to use it. They'd be so preoccupied with watching the market for the right time to sell that they might never get to relax and feel at home in the condo.
Does that sound worth it? You want a second home, not a second job.
Money alone can't determine the return on investment for a ski condo (or any vacation home, really). The goal is to maximize personal enjoyment and minimize financial stress.
Here are four strategies to help you do just that:
Budget For an Asset, Not an Investment
Rental Income Is Gravy, Not the Meal
Sell Because You Want To, Not Because You Have To
Invest In Wellbeing, Quality Time, & Memories Made
Budget For an Asset, Not an Investment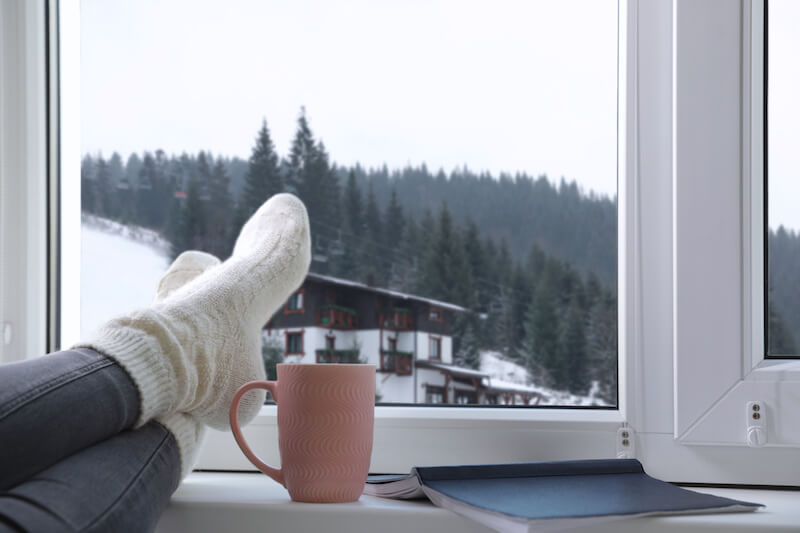 This one is tough for a lot of us. The idea of purchasing something that doesn't have an immediate return goes against the natural tendencies of investment-minded buyers.
Buying any property is a huge purchase, so it's entirely natural for seasoned investors to think of a vacation home in terms of potential returns. If you can relate to that feeling, it's best to think of a vacation home as an asset rather than an investment.
Investments and assets are similar, but they carry significantly distinct meanings.
An investment is any expenditure made with the expectation of financial returns.
An asset is something you own that has value. You benefit from that value by using it or selling it.
These concepts aren't mutually exclusive. Some assets can be investments, and some investments can be assets.
Your car, for example, is almost entirely an asset. It's a sizeable purchase that provides an essential service, but it's unlikely to pay dividends. On the other hand, stocks and bonds are purely an investment. They don't have any tangible function in your life, but they can pay dividends over time.
Real estate exists in between assets and investments. Real estate provides a tangible service in the short term and a compounded value in the long term.
Adopting this mindset can help you successfully budget for buying a ski condo.
People budget differently for assets and investments.
When budgeting for an investment property, you're forced to watch the bottom line. Standard operating costs like mortgage payments, property taxes, and maintenance take a chunk out of your profits.
If you approach purchasing a ski condo as an asset, you're free to relax more and enjoy the property. You, of course, need to avoid losing money on the property, but there's much less pressure. Unlike other luxury assets, buyers can at least break even on ski condos if they wait until they've achieved more pressing financial goals.
You'll know you're financially ready to buy a ski condo if:
You've paid for your primary residence in full
You already have a robust retirement fund and savings accounts
You've made a mock budget that accounts for vacation home expenses
You have enough cash on hand to cover the down payment, mortgage, and unexpected expenses
Rental Income Is Gravy, Not the Meal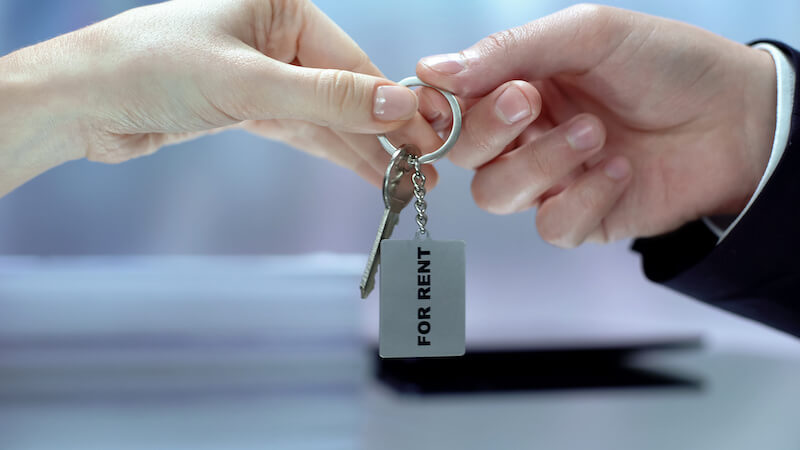 Renting out your second home and earning passive income is a great way to minimize the financial implications of owning a condo by the slopes. Before you set up a listing on Airbnb, it helps establish realistic rental income expectations.
You can make a killing in the short-term rental market, but it requires a lot of planning and effort. For best results, think of rental income as a nice bonus instead of relying on it as a primary source of income.
There are a few strategies you can consider to help you achieve a high rental income without taking on hours of work.
Choose Your Weekends Wisely
The highest demand for vacation rentals near ski resorts occurs during snowy months, with the peaks occurring around the New Year and Spring Break.
This schedule poses a conflict of interest for those who want to enjoy their ski condo and earn a high rental income.
You can maximize your returns by renting out your condo during the busiest times and using it yourself during less popular seasons. This tactic is only possible if you have a good deal of flexibility with your vacations. If you can work from anywhere or are retired, you can easily use the condo during off-periods and enjoy shorter lift lines.
If you, like most people, are tied to a vacation schedule dictated by work and school, you'll need to be more selective. You can and should use your rental during peak seasons. Instead of thinking about the money you're not earning, you should focus on the money you're saving by having a home in your favorite vacation destination.
Steamboat Springs has many fun year-round activities, so enjoy guilt-free use of your ski condo during busy seasons! You can still reduce or eliminate your owner expenses by renting out your condo during lower-demand periods.
Partner With a Vacation Property Management Company
Independently managing a vacation rental takes a lot of work. To maximize your rental income, you need to:
Invest in marketing
Minimize personal use (especially during the busiest seasons)
Make home improvements that increase booking frequency
Analyze market trends to ensure maximum pricing and profits
These responsibilities can detract from your enjoyment of the property. That's where vacation property management comes in.
Vacation property management companies are similar to standard property managers but focus on handling rentals near popular tourist destinations.
The best companies will manage every aspect of your rental, from listing and marketing to maintenance and bookings. Of course, this service comes with a commission fee ranging between 15% and 25% of each booking fee.
However, some data suggest that management fees can be worth it thanks to the enhanced marketing and ultra-competitive pricing offered by the best management companies.
Sell Because You Want To, Not Because You Have To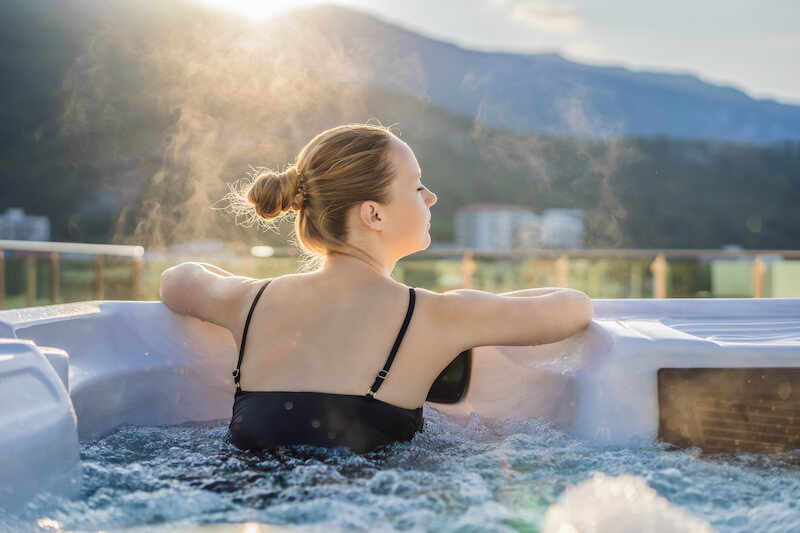 It's important to remember that you're in control of your asset. By waiting until you're financially ready to buy a second home, you can be free to sell if you want to without the pressure of needing to sell.
Regardless of when you plan to sell, you'll want to improve the property value of your vacation home, just as you would for your primary residence.
Certain home upgrades increase resale value and enhance your lifestyle. However, not all improvements are created equally. Generally, you should prioritize your wants and needs over resale value projections. If you make upgrades that are valuable to you, potential buyers will likely see the value and be willing to pay more.
Here are a few home improvement projects that can help your condo stand out at the best price when it comes time to sell.
A sauna or a hot tub. What's more inviting than a toasty sauna or a steamy hot tub after a day on the slopes? These features are often a must-have for luxury buyers.
Ski/snowboard storage. Convenience is worth its weight in gold. An accessible space for storing ski gear can push would-be buyers over the edge while making your life easier.
Heated floors or garage. Heated floors make it easy to wake up early on powder days. Similarly, a heated garage can eliminate the time you'd spend scraping ice and snow from your car. You can appreciate these upgrades immediately, and buyers will be happy to pay top dollar.
No matter what home upgrades you choose, choose them for you, not buyers. Having financial control over your ski condo gives you complete liberty to customize and sell it when you wish.
Invest In Wellbeing, Quality Time & Memories Made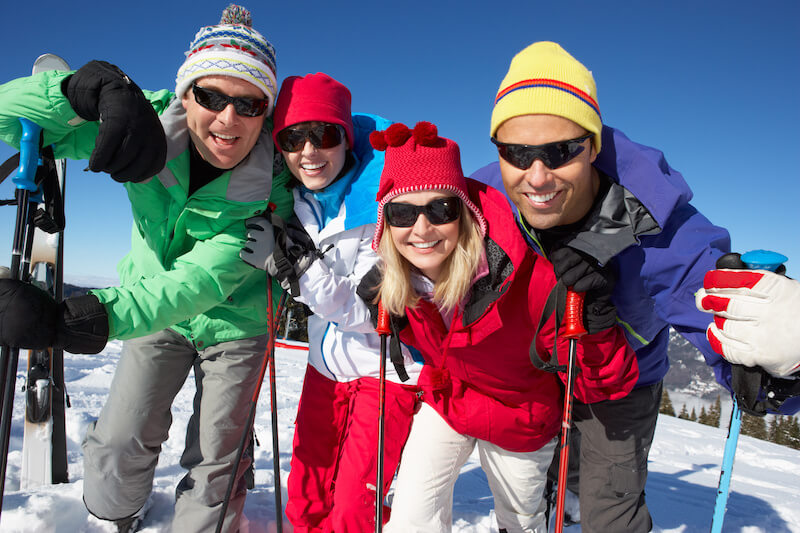 The most valuable return on investment for ski condos is also the most challenging to quantify. The best reason to buy a ski condo is if you're sure that it will enhance your wellbeing, promote quality time with the people you care about, and serve as the backdrop for your most precious memories.
While the physical benefits of skiing are well-established, there's also evidence that skiing can improve your mental wellbeing.
Researchers for the publication "Frontiers in Psychiatry" found that skiers are 60% less likely to be diagnosed with anxiety than people who don't ski. According to the research, the cause of this phenomenon is due to the physical benefits of skiing. So if skiing is your preferred form of exercise, buying a ski condo could be an investment in your health.
Quality time is a priceless commodity. In our fast-paced world, finding time for the people we care about can be challenging. A ski condo could be the perfect solution if you're looking for a place to reconnect with family and friends. Few things bond people faster than a shared love of the slopes.
A positive mental outlook and time spent with people you care about is a foolproof recipe for good memories. And who can put a price on that? These intangible factors are the true return on investment for a Steamboat Springs ski condo, and you'll be most likely to achieve them if you stick to the tips outlined above.
You Decide: Is a Ski Condo a Good Investment?
There are so many factors differentiating good investments from bad ones. If you want to know if a ski condo is a good investment, you'll have to assess your wants, needs, and goals to decide for yourself.
Ski condos are likely to experience appreciating property values, and they can provide substantial passive income. But will that be enough to make the investment worth it for you?
If you're considering a home away from home, visit Steamboat Springs to decide for yourself if a ski condo is worth it.