Intrawest IPO- Steamboat Ski Area's owner files for an IPO - What does it mean for Steamboat?
Posted by Erik Ramstad on Tuesday, November 12, 2013 at 3:05 PM
By Erik Ramstad / November 12, 2013
Comment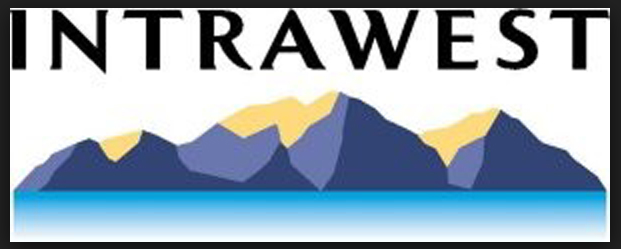 It's an interesting news day for Steamboat Springs.  Intrawest filed to go public today in an IPO and plans to list their stock on the NYSE.  They registered to sell $100M in stock but this number often changes. I don't think it will quite like Twitter.  For some background Intrawest was bought by one of the Fortress Funds in 2006 or 2007 and then proceeded to buy Steamboat in March of 2007 for $265M.  They have sold off some resorts since then including  Whislter / Blackcomb through a public offering and Copper Mountain to restructure their debt during the recession and moved their headquarters from Whistler to Denver.  Their revenue was $524M in the year through June so Intrawest is still a formidable player in the ski business.
 I have had it from good sources over time that KSL and Powdr Corp have looked very closely at Steamboat at least once in the last few years. KSL bought Squaw Valley & Alpine Meadows where Steamboat's former marketing director Andy Wirth is now president. They also bought at least part of Whistler Blackcomb.  Powdr Corp bought Copper Mountain instead.
  Why didn't they buy Steamboat?  I suspect that it is because Steamboat is likely the most profitable and surely the biggest name in Intrawest's portfolio so they would have needed to high of a price to sell their crown jewel and didn't need to after selling the other resorts like Whistler and Copper Mountain.  That has been my opinion for a long time, a relatively informed one but just an opinion. Fortress funds don't buy companies to hold long term so we knew a sale would come at some point.  I think that this IPO confirms they had one more reason, to keep the IPO as attractive as possible.
  What is more interesting is what that will mean for Steamboat?  Time will tell but we can speculate.  Intrawest and Fortress have been good owners of Steamboat that kept our top notch team basically intact and invested fairly nicely in our resort through the recession.  They would be wise to stay the course on the basics like Steamboat's overall philosopy and enhance their investment by adding to the capital / marketing plans. This would be great for Steamboat if done well and I expect that they would.
  Who will buy it?   KSL and Powdr would likley look hard if it wasn't an IPO but they may still try to put it in play. This could also be a move by Fortress to bring out their best offer by making this anyone that is interested's last chance for a while.  Andy Wirth at KSL's Squaw Valley knows Steamboat well and that may give them some comfort in bidding.  From there Vail Resorts would look at it if the whole company came into play (please don't be Vail).  In general a sale of the whole company to single bidder would be unlikley once an IPO is filed but it does happen. If a sale did emerge the buyers would likley want to buy the parcels at the base that other Fortress funds hold as part of the deal.  The best known parcels those funds currently own are the Thunderhead, Ski Time Square and remaining Edgemont parcels.  Any purchase would likley accelerate the development of these parcels. These of some of the best pieces of Steamboat Real Estate left to be developed.
 The most likely scenario is that it plays out like a typical IPO and the shares will sell to a variety of institutions, funds and connected individuals with no change in control. Assuming a successful IPO Intrawest would have additional capital and be more likley to step up investments in Steamboat themselves.  This would be great and I hope this is the case.  They also plan to look for other aquisitions which tells us they hope to raise considerably more than $100M with the IPO.  This also puts Fortress on the path to sell their stake at some point and that leaves open the door for another player to step in when they do.   What do you think?