7 Ski Condo Decorating Ideas: Ski Chalet Decor For Luxury Condos
Posted by Jon Wade on Wednesday, October 12, 2022 at 7:05 AM
By Jon Wade / October 12, 2022
Comment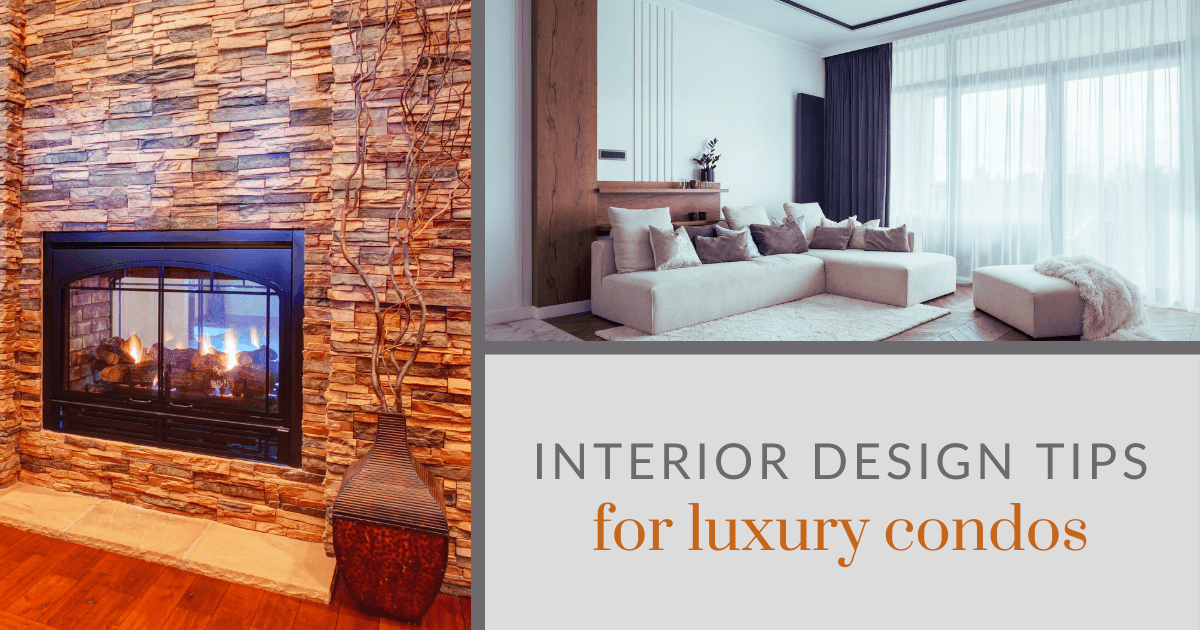 The best luxury ski-in, ski-out condos beg for something special when it comes to interior design. Investing in luxury condos can pay off, especially when you take the time to elevate your interior decor. Functional pieces for equipment and gear are a must, but there are many ways to combine the form and function of a comfy lodge with the flair and opulence of a ski chalet. If you want to get the most out of your winter getaway, consider these interior design ideas for condos by the slopes.
Find Ski Decor From Local Artisans
Art can transform any and all luxury condos. When considering design ideas for a ski chalet condo, look to local artisans to find the perfect pieces to incorporate into each room. While prints and paintings are classic elements, art in all forms can add that special spark to any room, especially when local surroundings inspire it.
A local art gallery can be an excellent place to begin. Gallery owners may arrange a meeting with an artist for a commissioned piece. Adding a custom piece of art to the home can create a wow factor. Check out local shops, art on display in various businesses, and browse through community events like an Art Walk or Festival.
Incorporate ski decor by local artisans into the home naturally, maintaining the overall theme of each room's design. A few ideas include:
Framed photo collage in the entrance area featuring local ski sites
Sculpture for the fireplace mantel
Textiles like handwoven rugs and blankets for bedrooms
Stained glass, framed or hung
Glassware that can be displayed and used
Ceramics, including place settings to use daily or for special occasions
Work by local artisans is also a great way to support the community.
Install a Fireplace
An après-ski fireplace is a must-have in any ski condo. It not only looks cozy and inviting, but it also provides much-needed warmth on those cold winter nights. If you don't already have a fireplace in your condo, consider installing one. You can choose from various styles and materials to find the perfect fit for your space.
A stone fireplace is a popular choice for ski condos. It has a rustic look that fits well with the mountain setting. If you're working with modern chalet decor, try a fireplace made from glass or steel. For a more traditional look, consider a brick fireplace.
If you're short on space, consider an electric fireplace. They come in various styles and can be easily installed in any room.
Find the Right Storage Solutions
Skiing gear can take up a lot of space, so it's crucial to research the best storage ideas for condos. A well-designed mud room provides a lot of convenience after a day on the slopes. If you don't have a lot of extra space, consider investing in some wall-mounted storage racks. These are perfect for storing skis, snowboards, and other equipment.
Ski storage can be stylish, too! You don't have to compromise your modern ski lodge decor with boots and coats strewn all over the place. There are plenty of ski storage solutions that are both functional and stylish. Look for freestanding storage containers built from local elements.
Make Things Plush & Cozy
Outdoor activities are usually the draw for ski communities, but it's time to enjoy the welcoming warmth of home at the end of the day. Cozy textures and furnishings can make any condo feel like a welcoming log cabin.
Sink those toes into a fluffy area rug when the ski boots are off. A super-soft rug sets the stage for a cozy vibe, from decorating with faux fur to lush shag and handwoven wool. Opt for soft couches that are perfect for sinking into while wrapped cozily in a chenille throw blanket and sipping a mug of decadent hot cocoa.
Keep the wood stacked and ready for the fireplace, but add candles to the design aesthetic if the condo doesn't have one. Mix and match sizes and shapes while displaying the candles on a floating shelf, coffee table, or dining table. Lightly scented with the aroma of vanilla, clove, almond, or spicy bourbon, a candle tableau also adds to the cozy vibe in the bedrooms.
Don't forget to set the mood in the bathrooms too. Thick fluffy towels, plush throw rugs, candles, and a soft, warm robe to slip into are easy yet effective ways to enhance the cozy feel.
Focus on High-End Finishes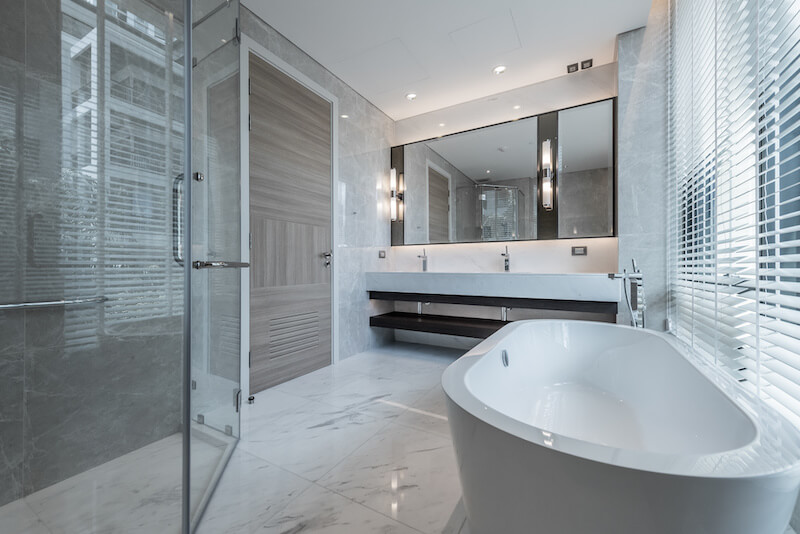 High-end finishes take the interior design of a luxury ski condo to the next level. The finishes can be the deciding factor between a fine living space and a fabulous, luxurious one. Begin with quality materials for furniture, which often combine beauty with durability. Consider beautiful chocolate-brown walnut for tables, mantels, and headboards when choosing woods.
The condo's kitchen, often the hub of the home, is the ideal space to add high-end finishes. From Carrara Italian marble to linear lighting over a kitchen island, European-style boutique appliances, and hardware-free cabinet fronts, the list of opportunities is almost limitless. Top choices may be a warming drawer, a second oven, and built-in wine refrigeration. Sophisticated black accents in the kitchen and flooring with inlaid patterns are two more classic "trends" that up the wow factor.
Spa-like features in the bathroom are just what's needed after a day out hiking or on the slopes. Towel warmers, heated floor tiles, and head-to-toe shower jets are must-have finishes. In the bedroom, it's all about automation. Everything should be easily controlled from the comfy king-sized bed: lighting, sound, electronics, climate control, and window shades.
Blend the Indoors With the Outdoors
A home in a ski community typically means many hours spent enjoying outdoor activities. Embrace the outdoor lifestyle by bringing it into the condo's luxury decor. Blend a little of the outdoors into each room for a cohesive ski decor theme. Elements like reclaimed wood, ideal for frames and furniture, and live-edge pieces quickly bring the outdoors inside. Highly polished live-edge mantels, floating shelves, and tables work well as focal or accent pieces.
Stone is a way to incorporate modern style into a home. Flagstone or slate in a ski condo entrance not only looks fantastic, but it's durable for high-traffic use. A stacked stone or statement wall in the living room is another option, while a guest bathroom with a stone pedestal sink blends contemporary design with natural elements.
Hand-crafted pottery in organic shapes and rustic pine trees, both table-top-sized and taller versions that fill out a corner, can add warmth to the space. Antique or vintage snow equipment like ice skates, snowshoes, or even skis makes unique additions as decor.
Most importantly, don't cover the view with heavy draperies and window treatments. Let the natural light in and enjoy the picturesque landscape.
Get the Most of Your Mountain View
Enjoying the stunning mountain views is one of the best things about having a ski condo. Make the most of your view by choosing the best ways to showcase it.
A wall of windows is always nice, but smaller solutions can go a long way. For example, opt for large windows and sliding glass doors. These will let in plenty of natural light and open the space. Similarly, ski windows and skylights draw the eye upwards.
If you have a balcony, make sure it's well-decorated and inviting. Add some cozy outdoor furniture, a fire pit, or a hot tub so you can enjoy the fresh alpine air in any season.
Luxury Is in the Details
At the end of the day, the ski condo needs to be a haven—a retreat that provides comfort and an oasis from the hectic world. The right interior design choices are the perfect addition to your luxury condo amenities. It's about exciting the senses, finding the perfect pieces, and creating an environment where the small details make a difference. Consider the condo interior design tips to get the most out of your ski town investment.