Make It Yours: Design Tips That Add Character to Your New Construction Home
Posted by Jon Wade on Thursday, July 14, 2022 at 11:30 AM
By Jon Wade / July 14, 2022
Comment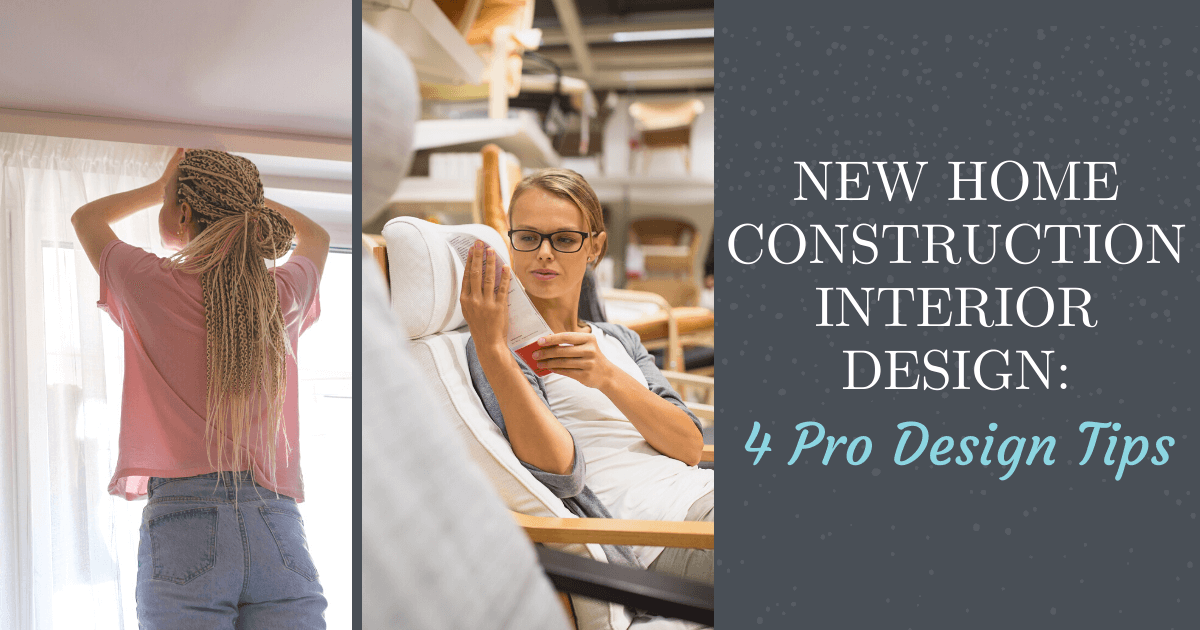 People moving into a brand-new home enjoy fantastic freedom to customize. Although the bare walls and empty rooms of new construction homes can seem daunting at first, making a decorating plan and prioritizing important areas makes the process much easier. Do you have an eye for design? Keep reading to learn how to add character to your new construction home.
Challenges of Decorating a New Construction Home
While new construction homes represent near-endless options for customization, home built in master-planned communities might have certain regulations implemented by the home builder that limit your design choices during the construction process.
These guidelines might limit the type or color of siding that homeowners can have installed on their homes. In some cases, the same goes for roofing, windows, and even landscape design. Home builders might also stipulate that all walls in the home are the same paint color. If you're someone who likes to put your personal touch home, it's up to you to bring character to your new construction home.
When you walk into your fresh-built house for the first time, don't be surprised if it doesn't feel like "home" right away. These difficulties can be just the inspiration you need to channel your inner designer.
For the Best Results, Wait to Paint
As eager as you might be to coat the walls with your preferred color scheme, you need to wait to paint.
Painting a new construction home right away after the project's completion could result in the need to redo the entire project within a year or two, depending on the climate. While the standard default neutral colors that most builders go with initially may seem boring, homeowners should wait at least a year before investing in any custom painting, tile installations, or wallpaper.
Why the wait? The delay isn't exactly waiting for the concrete foundation or freshly installed plaster on the walls to dry, but rather, owners will want to wait for the new house to settle post-construction. New building materials that tend to shift during the first year after being built include:
Drywall
Foundation concrete
Timber framing
Exterior bricks
Plaster
Painting too early in the design process can lead to cracks, peeling, and nail pops that can impede the final quality of the paint finish. A good example is wood installations that expand and contract due to changing seasons, so it's best to give them an entire year's worth of climate changes before painting for optimal results.
In the meantime, you can add pops of color with freestanding accent pieces that don't mount to walls.
Give Your Windows the Proper Treatment
Unless buyers invest in a custom home with plans for pre-installed window treatments, they might be moving in with no protection from the eyes of neighbors and passersby. Windows without coverings can present challenges in new home communities that are still putting up final touches like fences, so buyers should prepare to combat exposure with temporary wall blinds.
Windows will shift a bit too, and those expensive custom blinds may not fit for long. Purchase curtain rods that offer sun and noise protection that can remain a part of the decor after installing blinds or shades. Again, homeowners should avoid painting walls for a bit, but different accent pieces such as tapestries, artwork, and other decorations can provide a temporary solution.
Get the Lighting Right
Lighting is key to setting the tone in any room. In a new construction home, you might find that your built-in lighting doesn't quite meet your needs. These factors can make even the most spacious room feel small and uninviting. Be sure to bring in plenty of lamps for task lighting and upgrade to higher wattage bulbs to brighten up your home.
In the living room and bedrooms, you might also want to consider adding a dimmer switch. This will give you more control over the atmosphere in each room and allow you to set the mood for any occasion.
Finally, strategically placed mirrors are a great way to illuminate hard-to-light rooms. Angle them carefully to reflect ambient lighting from other areas of the house.
Add Personality By Swapping Out Default Options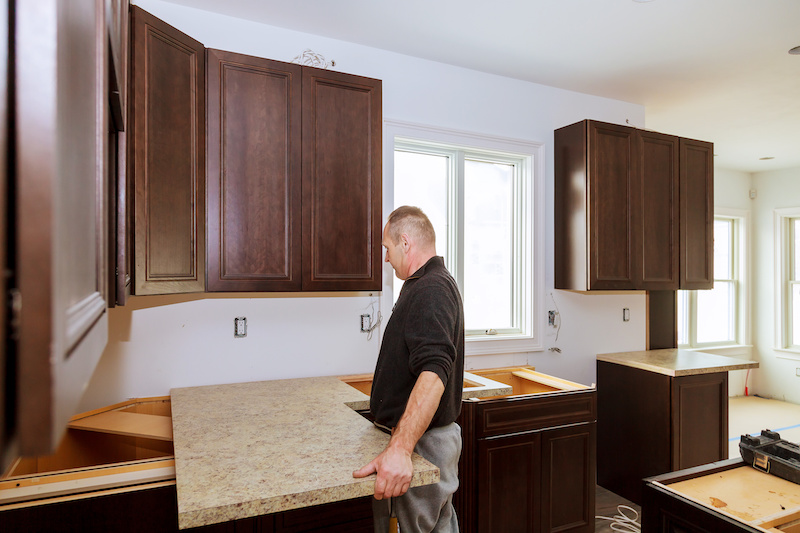 Standard home contractors usually offer a limited selection of fixtures and finishes, while custom home builders are often amenable to creating designs to meet a buyer's vision. When choosing a home builder, buyers should ask about alternate cabinet materials, flooring options, built-in shelving, and appliances that best suit their lifestyle and needs.
Some builders have a set of restrictions in place concerning the customized options available to homebuyers. Generally, these guidelines are necessary if a buyer fails to close on the home after construction.
As you add new features, be sure to stick to the original decorating scheme. Doing this will ensure a cohesive design and limit the amount of work you have to do down the line.
Plan Ahead For Furnishings
Interior designers recommend those planning to move into a new home first take an inventory of the furniture they have on hand around four months before moving. Think about the largest pieces and consider how well they will fit into appropriate rooms in the new abode.
Take advantage of having the measurements of each space provided by the contractor and envision what can and will go where. Decide what works and doesn't work with the intended floor plan, as doing so allows buyers time to order new pieces that will be ready for delivery when the home's construction is complete. Getting rid of furniture that won't make the move is an excellent way to make the most efficient home moving timeline.
Start with essential rooms first, or where occupants will spend most of their time. These areas tend to be bedrooms, the kitchen, and the living room. Important pieces to have initially include sofas, beds, mattresses, armoires or dressers, dining tables, and dining chairs.
After moving in, purchase accent pieces and decorative items that bring the design theme together. Rugs, art, and knickknacks are best decided a bit at a time, as overwhelming a new home with clutter can detract from the fresh appeal the space should purvey.
Bring Structured Flow to Open Floor Plans
An open floor plan is the layout of choice in many new construction homes. This type of floor plan often features large, empty rooms with few walls to break up the space. Open floor plans can be great for establishing a welcoming, unrestricted flow. Unfortunately, a lack of boundaries between areas can encourage clutter or wasted space.
One way to combat this feeling is by hanging curtains or drapes along the perimeters of each room. This will help to create a cozier atmosphere while still allowing you to take advantage of an open floor plan. If your home is particularly large, consider using furniture to break up the space into smaller, more manageable areas.
Find the Inspiration You Need to Design Your Dream House
Designing a brand-new home can be so exciting. From the carpets to the ceiling, you have numerous chances to impart your personal style. However, while some may see waiting as a drawback of buying a new construction home, doing so gives owners time to get the feel of the space and develop a comprehensive scheme before investing in painting choices, furnishings, and decorating. Giving the home time to settle as you settle in will likely lead to better results for long-term satisfaction in a new construction home.