Choosing a Home Builder: The Best Traits to Look For in a Builder
Posted by Jon Wade on Wednesday, February 8, 2023 at 11:00 AM
By Jon Wade / February 8, 2023
Comment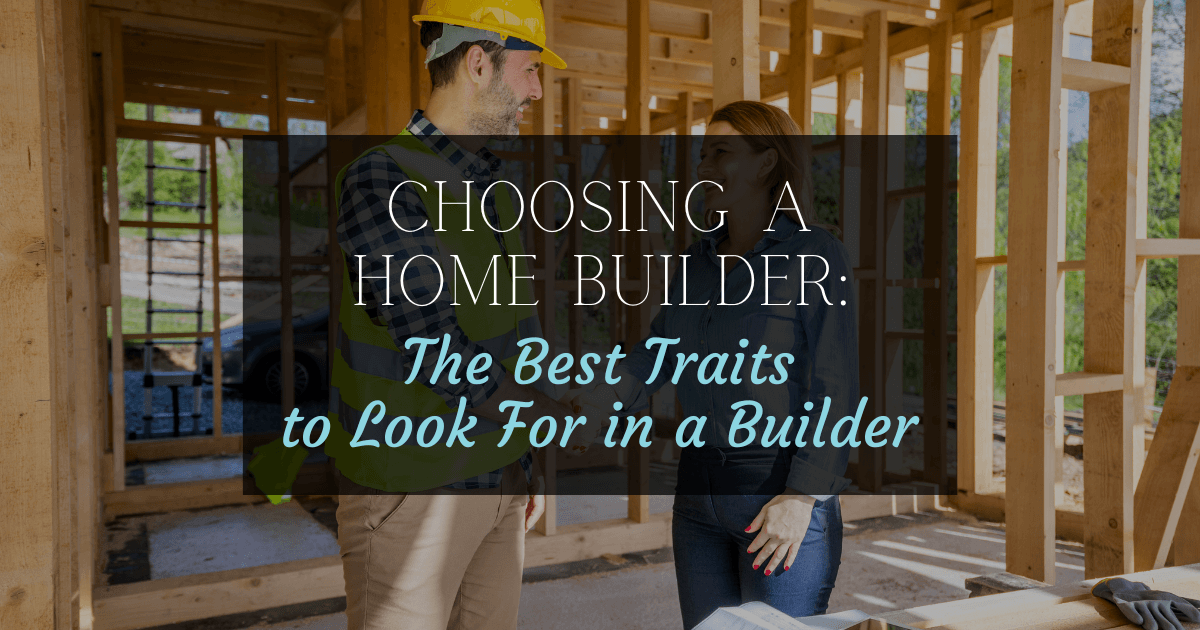 Buying a brand new home is a lifelong dream that is realized by many each year. However, choosing the best home builders and contractors to construct a quality new construction home that meets buyers' needs takes more than looking one up randomly online or in the phone book. While those eyeing a specific community may already be dealing with the neighborhood's set builder, others may have a broader choice to make. Read on for some key tips to help such buyers identify top new construction home builders to ensure remarkable results.
How to Find a Home Builder
Finding the right home builder is essential when building a new construction home. Before you can start vetting builders, you need to find them. When researching local home builders, try starting at your local home builder's association. Many of these organizations have websites that list builders in the area and reviews from previous customers.
If you plan to work with an agent to help facilitate the purchase of the new home, ask them about builders. Agents are a goldmine of local knowledge, and they'll be able to supply you with a list of potential builders. On top of that, they may also know the builders' reputations and be able to help you choose the best one for your needs.
If you have friends or family who have purchased new construction homes, ask them about who built their home and their experience working with them. You can also ask to see their homes to get a better idea of the workmanship the builder provides.
Finally, you can always turn to the internet. Searching "home builders near me" on Google or another search engine is sure to turn up local home builders for you to look into. You may also be directed to aggregate websites that show you a list of builders working in a specified area. These websites can be handy because they display information clearly and uniformly.
Once you've compiled a list of potential builders, you can start vetting them.
Great Builders Have All Their Paperwork In Order
Builders with a solid reputation and a customer-first mindset will always have a clear and understandable written contract. This document should be very detailed and leave no questions unanswered that a buyer, designers, architects, or contractors will have during the process.
A portion of the contract should be dedicated to defining the responsibilities of the home builder. It should also address specifics concerning their obligations to comply with insurance coverage during the project and meet licensing and building permit requirements in the community they are working in.
New home builders are required to carry policies for employers' liability insurance and worker's compensation. Public liability insurance and worker's compensation policies cover both the buyer and the contractor should any type of property damage occur during construction or should a worker or another party be injured on the job site. Copies of these documents should be made available to potential buyers, so be sure to confirm that these policies are up to date and ensure the coverage will be active throughout the duration of the construction process itself.
Great New Home Builders Focus On Quality Over Quantity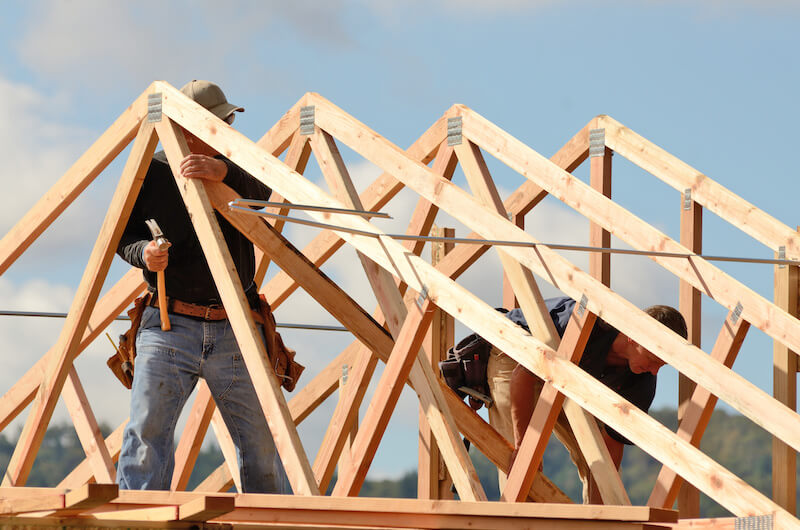 Take a look at how many homes builders complete each year for a good idea of whether they value quality above and beyond quantity. While a larger company specializing in multi-family or tract housing may realistically complete a hundred or more jobs annually, a custom home builder might only handle a dozen.
When evaluating these numbers, keep in mind the size of the contracting team and the style of homes they specialize in. When it comes to single-family homes, lower production is often a sign that they value quality workmanship above mere bottom-line profits with quantity.
If it's possible, take time to personally drive by or tour homes the builder has previously completed. In master-planned communities, there is typically an agent that can schedule tours of model homes with all the bells and whistles in place, allowing buyers to see all the possibilities for their dream home with a certain builder.
When Talking to Previous Customers, They Have Good Things to Say
One of the best ways to explore the quality of any builder's previous work is by vetting their reputation with previous buyers and owners occupying the resulting properties. Some current owners are more than happy to confirm any referrals provided by the builder and sub-contractors, and if scheduled in advance, they just might be open to giving potential buyers a tour of the interior.
It's also a good move to access online searches from reputable sources. Research lists of top builders in the area and read verified reviews, while also reading between the lines. Do a public records search that can also reveal any recent name changes or confirm reviews of bad service from the company.
Check out the builders' current ratings under consideration with the Better Business Bureau, which can disclose complaints and indicate any current judgments the company may be facing. Contact the primary suppliers and vendors that the builder works with as a last step. Ask whether the builder's accounts are in good standing. Builders with slow payments or bad credit with local suppliers should be a big red flag.
Top Home Builders Know Their Stuff & They're Transparent About Telling You
Transparency in offering information and being wholly up-front about answering any questions potential clients ask is a wonderful indicator of professionalism that is desirable in a home builder. The initial meetings in the home building process typically are between the buyer and the builder's sales representatives. Buyers should come prepared and ask these key questions as a priority:
Are financial incentives offered when using the builder's preferred lender?
Are the lot costs & landscaping included?
How long will the building process take?
What standard finishes and options are included versus upgrades?
Are appliances included or discounts available for bringing your own?
Does the contract include a cost escalation clause should material prices change?
With these questions answered and backed in writing, homebuyers can easily narrow down potential prospects to consider signing on with.
Due Diligence in Research Ensures a New Construction Home to Be Proud Of
When searching for a top home builder near you, these time-tested approaches can mean the difference between a successful build or one that results in a complete disappointment. There are many things to consider when buying a new construction home, and the team doing the building may be one of the most important of all.