5 Things to Look for in a Builder for Your New Construction Home
Posted by Jon Wade on Saturday, July 24, 2021 at 7:48 AM
By Jon Wade / July 24, 2021
Comment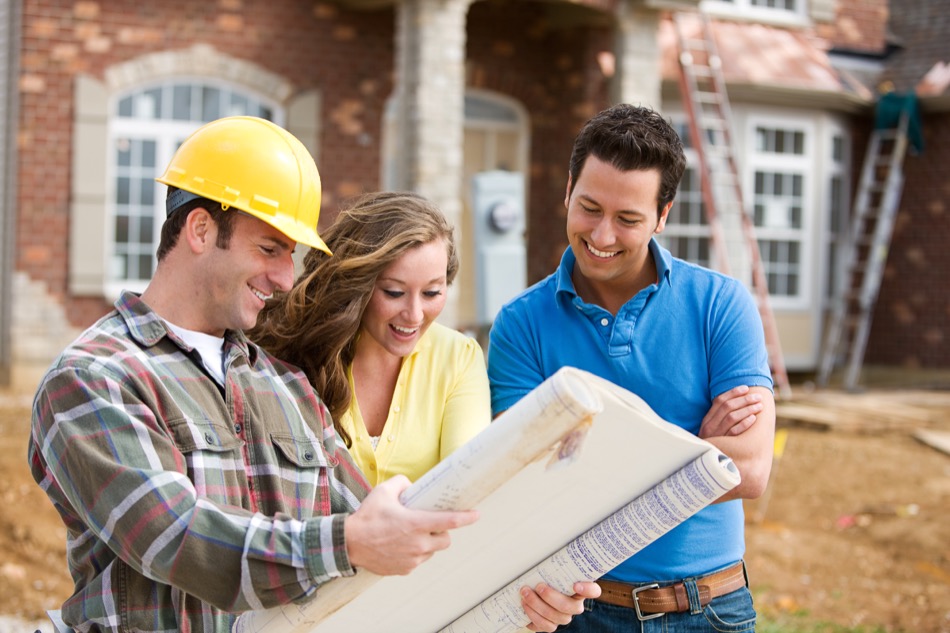 Building a new construction home is an exciting journey and a dream for many people. By building their own home, people can create a property made to fit their preferences. When the new construction home is completed, homeowners will have a property that is unique and brand new.
Before someone can build the right new construction home for their needs, it's important to find the right home builder. There are many qualities people should look for when searching for a construction company. Knowing how to identify which builders are best can help people get started with a successful home construction project.
Good Reputation
A good builder should have a good reputation in the home buyer's community. Homebuyers can determine this important factor by evaluating the company's following information:
Affiliated With Professional Associations
Often, the best home builders will become members of professional associations in the area where they do business. These associations, like home builder associations, help businesses network and earn continuing education credit.
Awards
Over time, exceptional builders may win design or construction awards. People will be able to tell which builders win awards because builders usually post this information in the "about" section on their website. Awards can be an indication of quality work, sound business practices, and integrity.
License
Many states require home builders to be licensed. Homebuyers can check to ensure that the builder they're thinking about hiring is licensed, and while they're checking licensure, they can also find out whether there have ever been any complaints against that license.
Exceptional Communication
A good home builder must be a good communicator. Without communication skills, miscommunications can lead to problems and delays with the home building process. Homebuyers should look for these qualities when trying to decide whether a home builder's communication skills are up to the task:
Builder asks perceptive, probing questions and retains the answers.
Builder offers helpful suggestions and advice when talking about home design and functionality.
Builder communicates well in writing as well as in person.
Builder provides a good contract that provides in-depth information about the buyer's responsibilities and the builder's responsibilities.
Compatible Portfolio
A builder's portfolio is proof of their good work. It's also an example of their style. While builders may flex their style to the needs of the home buyer, it's still important to find a builder with a style that is compatible with the home buyer's style.
It's helpful for homebuyers to look at each home builder's portfolio and ask themselves if they can imagine living in one of the homes that the home builder has constructed in the past. This is sometimes a good metric for determining whether a home builder is compatible with the home buyer's style.
Good References
It's important for buyers to hire a builder with good references. An experienced home builder should have years of good references, so home buyers should be wary of home builders who can only produce one or two phone numbers of previously satisfied customers. Homebuyers should always check references before signing a contract with a builder.
Red Flags to Watch For When Choosing a Home Builder
When buying a new construction home, buyers should be vigilant, ask plenty of questions, and look for red flags before signing on the dotted line. Start by reading the contract carefully to ensure it's not confusing or unclear.
Next, ask the builder about their construction timeline and if any other costs are involved. (While things seldom go exactly as planned, builders should have a pretty good idea about when a move-in date will be available and how much the final cost will be.) Steer clear of builders that can't give remote estimates.
Lastly, delve into their history and seek out previous projects, BBB complaints, and read reviews and testimonials. If a clear pattern of unhappy customers emerges, there is probably a good reason why.
Building Your Dream Home? Get Started Today
Those hoping to build a home should start contacting home builders in their area today. Getting an early start gives people time to shop around and find a home builder who is right for their needs. This first step is critical for ensuring that the buyer's home construction project will be a success.