Home Moving Timeline: How to Prepare for a Move to a New Home
Posted by Jon Wade on Tuesday, August 10, 2021 at 9:15 AM
By Jon Wade / August 10, 2021
Comment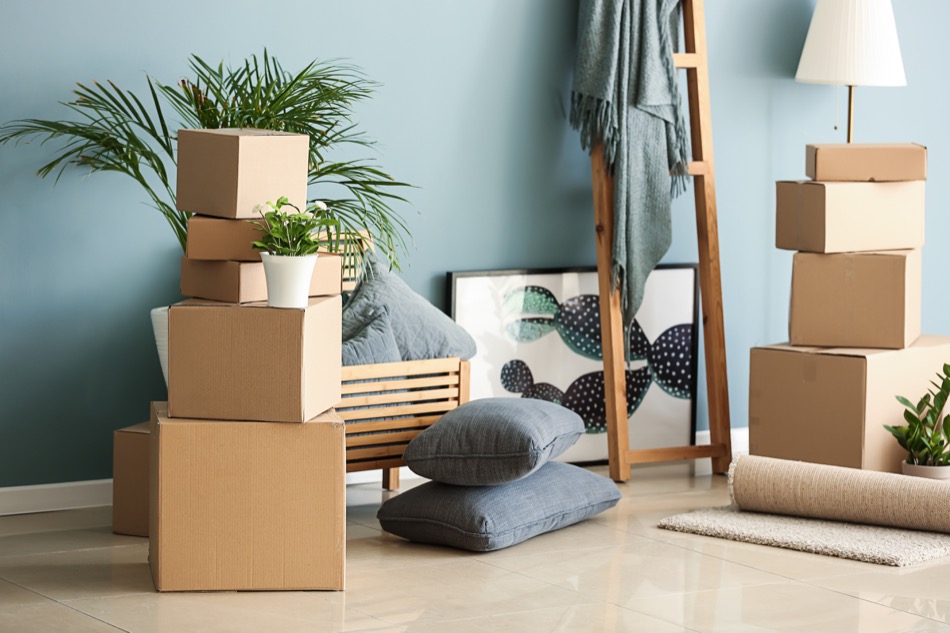 Moving to a new home takes impeccable timing to get everything just right. Thankfully, with a home moving timeline on hand, it's possible for those moving to ease through the transition without too many challenges. The following information is an ideal timeline for people to follow when they are on the move.
Eight Weeks Ahead: Get Organized
Although it might seem too far ahead, the eight-week mark is the perfect time for people to start getting organized for the move. Everyone should start by outlining their budget, as this will let them know if they can afford to hire movers, rent a moving truck, or start enlisting the help of friends and family.
Then, people can sketch out the move on paper to clearly define their goals. If hiring moving companies is a possibility, this is also a great time for people to research companies in the area.
Six Weeks Ahead: Sort and Prepare to Pack
Six weeks before the move is the best time for people to start sorting through all the belongings in their current home. Everyone should plan to make three piles of belongings. The first one is all the stuff that'll be packed up and taken to the new house. The second one is for delivery to the thrift store, and the third is destined for the trash can.
Then, with an idea of how much there is to pack, it's time for people to get packing supplies. Boxes are easy to find for free from grocery stores and other retailers. Packing tape, newspaper, and bubble wrap are harder to find for free, though it's possible for people to have some luck by asking in local community groups.
Four Weeks Ahead: Book Movers and Pack Up
At the four-week mark, it is time for people to book an appointment with movers if it's within their budget. Otherwise, they should schedule the moving truck rental, book a secure storage facility if necessary and confirm arrangements with friends and family.
After that, they can start packing all the non-essentials in the house and label the boxes clearly with the item names and their ideal location in the new house. Don't forget to call the utility companies to let them know the date of their move so that they can set up services at their new home. Additionally, have them purchase the best homeowners insurance they can find before closing on the new home.
Two Weeks: Think About Valuables and Pets
By the two-week mark, all the non-essentials in the house should be in clearly labeled boxes. At that point, it's time for people to think about how to transport valuables and pets.
It is also helpful for people to get a couple of coolers for transporting frozen and refrigerated food to the new house. While doing that, they should make sure that there's plenty of easy-to-make food on hand for the household and helpers. Plus, some money should be stashed away for takeout over the next couple of weeks because it'll be a busy time getting settled.
One Week: Confirm All Plans and Get Ready
With just one week until the big move, it's time for people to confirm all plans and get ready to go. Also, they should prepare to clean their old home from top to bottom once all the stuff is moved out of the way.
Beyond that, people should remember to put all the boxes of valuables in a secure location so that they can be taken over to the new home by a trusted individual. Carriers should be available for the transport of all pets.
Night Before the Move: Check Your List – and Then Check It Again
The night before the move can be hectic. However, before leaving, it's important not to miss critical details. Keep all necessary documents related to the move in a handy place, and go over the information to ensure everything is in order. Defrost and clear out the refrigerator and freezer to make sure all food has been removed. Pack up any last-minute belongings, double-check closets, cabinets, basements, and attics.
Pack the "first-night" bag into the vehicle being driven so it's not accidentally loaded onto the moving truck. Ensure phones have chargers accessible.
By the time moving day comes around, this timeline will have everything going to plan. Then, all everyone has to do is get on over to their new place and start setting up each room.