Hiking Fish Creek Falls
Posted by Erik Ramstad on Thursday, September 23, 2010 at 10:03:27 AM
By Erik Ramstad / September 23, 2010
Comment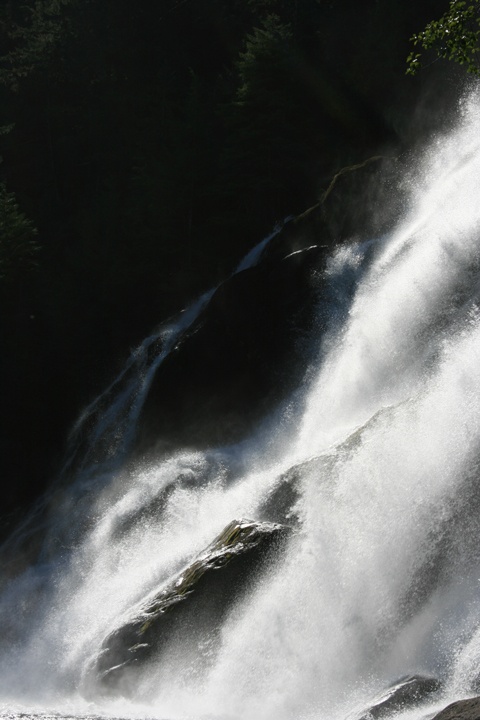 Fish Creek falls is one of the most popular hikes in Steamboat. There are three parts to this hike. The first part is a short hike that takes you to Fish Creek Falls itself. This only takes a couple of minutes of walking down to the base of the trail to the bottom of the waterfall. This is a great place for taking pictures of you and your family standing in front of the beautiful 283 ft waterfall. The second falls is about an hour and a half of steep uphill hiking. This is a great hike enjoyed by both visitors and locals alike, loved for its beauty in every season as well as the hike's proximity to town.
Many people stop at the second falls, but there's a third portion of the trail that offers tons of solitude. If you continue past the second falls to Long Lake, you will ascend a fairly steep uphill walk that is essentially taking you from town to the height of Buffalo Pass. Take plenty of water. The rewards are a wide-open lake to relax by and hours of quiet time on a trail where you often won't see another soul. Now that many visitors are slowly clearing out of town, it's a great time to hike Fish Creek.
For the most solitude, head up early in the morning. There is a beautiful aspen grove about ½ way to the second falls that is peaking now and with the early morning sun, it feels like you're surrounded by a soft glow. Perfect for photographing. If you do decide to take the longer hike to the second falls or beyond early in the morning, take a hat or a visor as the sun will be directly in your eyes.