Happy Holidays from The Steamboat Group
Posted by Erik Ramstad on Thursday, December 22, 2016 at 1:53:45 PM
By Erik Ramstad / December 22, 2016
1 Comment
Happy Holiday from The Steamboat Group.
From our family to yours, we would like to wish you a very Happy Holidays. The ski season is off to a wonderful start and soon we will be enjoying the slopes with families from all across the country. The Yampa Valley is a special place we call home and we are grateful to have helped more than 80 families fulfill their Steamboat dreams in 2016.
As many of you know by now, The Steamboat Group is now an independent Brokerage. We are excited for what the future holds and even more excited to dedicate more time and efforts into giving back to this amazing community.
Please visit us at our new location at 32 10th Street, above the Mountain Tap Brewery. As they put the finishing touches on our new office, our doors will be open soon. Our mission has always been to help people reach their goals with a highest level of service and marketing. We will continue to be dedicated to representing our client's needs and best interests.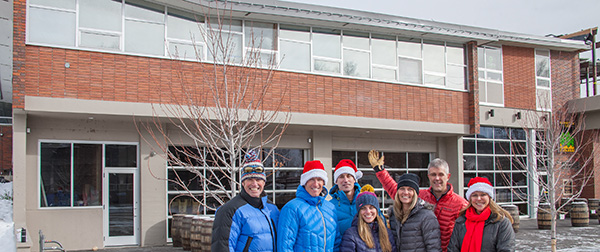 Thank you for your continued support and look forward to serving you in the New Year to come.
Happy Holidays from The Steamboat Group: Jon Wade, Wendy Wade, Jon Kowalsky, Dianne Bertini, David Dietrich, Paige Brookstein, Derek Hodson, Erik Ramstad and Sarah Steneman