Growing up in 'The Boat
Posted by Erik Ramstad on Monday, September 13, 2021 at 9:14 AM
By Erik Ramstad / September 13, 2021
Comment
Family life in Steamboat is different from family living anywhere else. Something "normal" here can seem improbable or even vacation-worthy for people growing up in most other places. It can be anything from the weather we have, powder days, or easy access to mountain biking and outdoor activities all year round. They or their friends and likely their coaches ski raced in the US Ski Team or Olympics, they might be used to seeing elk or bear in the backyard, or have done skate skiing on the pass in October as a part of their "normal" routine here in Steamboat.
Kids here grow up to be extraordinary athletes with values that center on enjoying the outdoors as much as possible and having enough diligence to succeed in a town where everyone wants them to succeed. The proverb "it takes a village to raise a child" is embraced in 'The Boat,' as one of the community's main focuses is the prosperity of youth.
Below you'll find a list of main reasons that contribute to the success of kids growing up in Steamboat Springs:
Winter Sports Club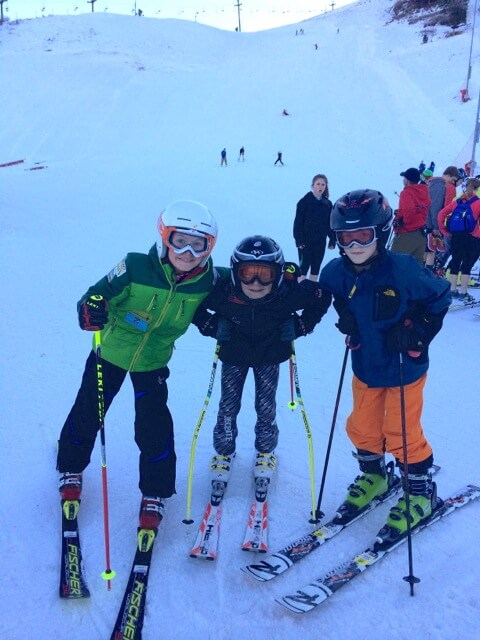 Steamboat loves skiing, and almost every kid in the Winter Sports Club ends up being one of the best skiers in the world. This is because the Winter Sports Club really knows how to raise great athletes. The program has produced 95 Winter Olympians who have made 165 Olympic appearances.
Because of this history, Steamboat also goes crazy during the Winter Olympics. There is a huge celebration in town where we see off the athletes that are competing. What's even better is that these athletes give back to the community by showing up in parades and events. There are also tributes to the Olympics all around town and on the mountain.
Steamboat Springs Schools
Steamboat has excellent schools and school districts starting at the elementary level with two different options. Strawberry Park District has received high accolades for academics and small class sizes, and Soda Creek Mountain District is known for academics and a solid focus on sports development.
Steamboat Springs Middle School educates grades 6 – 8 and generally has around 600 students, which allows for personalized attention from instructors. There are three different high schools in the community. The most popular is Steamboat Springs High School, a public institution with almost 800 students each year in attendance.
Yampa Valley High School is an alternative school for those with special needs. It offers a small student-staff ratio of 7:1. Steamboat Mountain School is a private institution for grades 9 – 12 and helps students be collegiate ready both academically and athletically.
There are several charter schools and private schools throughout the community to explore and collegiate opportunities at the esteemed Colorado Mountain College.
Steamboat Springs Summer Camps
There are tons of summer camps in Steamboat Springs for kids in the summer here and around the rest of Colorado. There are several great after-school programs as well.
Popular full-day and adventure camps include the Kids' Adventure Club at Steamboat Resort, where campers are treated to a posh yet educational camp experience. The Boys & Girls Club of Steamboat Springs is more focused on outdoor adventures and educational programs. Elevation Dance Camp tends to fill up quickly and receives rave reviews year after year.
The Rocky Mountain Hockey School beckons to athletic youngsters, and swimmers revel in the lessons and competitions at the Old Town Hot Springs Swim Camp. The Steamboat Tennis & Pickleball Camp is a surefire hit with kiddos, as is the Berggren Hoop Camp with ballers. There is CrossFit, track & field, baseball camps, and much more here in Steamboat Springs to keep summers cool!
The Scenery
Growing up in Steamboat Springs instills an urge to go outside as much as possible. Because of this, locals find that Steamboat's kids tend to opt to mountain bike, hike, rock climb, ski, or hang out with the horses (for anyone inclined to purchase a horse property).
This instinct grows with Steamboat kids until they are adults, and they start to bring their mountain bikes to work regularly—family life in Steamboat centers around what new adventure to do that day.
My friends from high school and I regularly find ourselves doing something cool and unique compared to others that we meet. Not to mention if we ever need something, someone always knows a friend of a friend in Steamboat that can help us. I am so happy I grew up here, and I would not have traded it for the world.