Growing up in Steamboat Springs or just being a kid again
Posted by Erik Ramstad on Tuesday, November 12, 2013 at 11:22 PM
By Erik Ramstad / November 12, 2013
Comment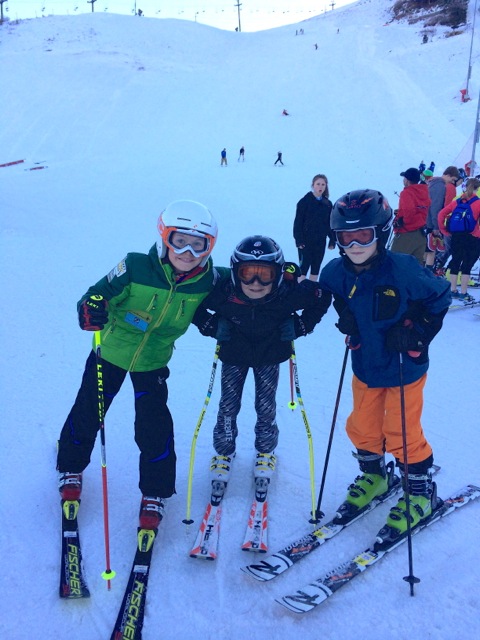 I wish all the time that I grew up in Steamboat but I feel lucky that Alden and Neve can instead. This is Alden with a couple of his SSWSC buddies before they head up the lift for their first day of U12 training at Howelsen hill. Any kid who is safe, well fed and loved is lucky. That said I never lose my sense of amazement of how lucky kids are that get to grow up in Steamboat.
 Nearly every day I notice something small or big that is "normal" here but improbable or vacation worthy most other places.  It may be cool things about the weather, something they talked about in school, powder days, mountain biking or other things I could only dream of doing when I grew up.  They or their friends and likely their coaches ski raced in the US Ski Team or Olympics and even better the other things like seeing elk or bear in the backyard or skate skiing on the pass in October that are part of their "normal" routine.
   It feels great to have Alden and Neve grow up in a small community with such great people and it isn't too bad for us "adults" either.  This is an easy place to stay a kid.  You can have a full life anywhere but life here is truly special right out your front door.  It's easy to be thankful all year long.