Foreclosure notice filed for Trailhead Lodge at Wild Horse Meadows
Posted by Erik Ramstad on Friday, May 6, 2011 at 11:11:46 AM
By Erik Ramstad / May 6, 2011
1 Comment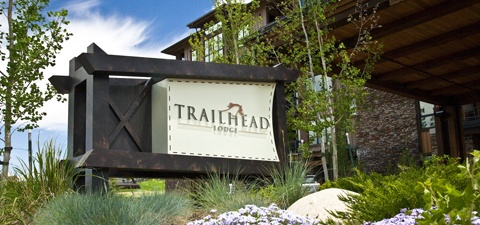 Trailhead Lodge at Wildhorse Meadows is now in the Foreclosure process. I have been watching this for a long time now and this is no surprise. According to Routt County records Bank of America, the lead lender in the project, filed the notice on May 5th 2011 and showed an outstanding prinicpal balance of $41.7M. This covers approx 56 unsold units if my memory is correct. The banks filed a Notice of Election and Demand for Sale which is standard practice as the banks start the clock running towards foreclosure. The sale date is initially scheduled for September 5th 2011 but several things can happen before then including the developer working a deal with the banks, the bank(s) selling the note to other investors, the date being extended as he parties negotiate or a combination of the above. The banks will generally file this notice even if they don't want to repossess it to move negotiations forward. The banks generally don't want to own a development but they do need to either bring the loan into compliance or sell it.
I have heard from various parties that the banks have been shopping this note for several months now but offers haven't been close enough to the loan amount. I should explain that this does not cover the entire development at Wildhorse Meadows just the unsold units at Trailhead Lodge. The lots in the Range were all sold to individual owners and the rest of the undeveloped land is owned by a separate entity controlled buy the original developers. It is my understanding that they developed Trailhead Lodge in a separate entity, TRAILHEAD LODGE AT WILDHORSE MEADOWS, LLC which concurs with county records.
I haven't seen the developer make significant marketing efforts for Trailhead Lodge in a long time so I they may not choose to come up with the funds to refinance it at this point but that is just an informed guess until we see what actually happens. Given where we are I hope to see someone capable step up and buy the note, re-postion it to move past it's current troubles and sell the units quickly to families who will use it. Once this happens the project will be stabilized in the publics eyes and can be enjoyed by owners and vacationers alike. For more information on Trailhead Lodge or Wild Horse Meadows check out the link or contact me.
If you have interest in a unit at Traillodge Lodge once this settles out please let me know and I will keep you informed. If you are looking at purchasing the debt I give you my thoughts on the market in Steamboat and valuation for the property. Call me, Jon Wade, at 970-819-6930 or email me a [email protected]