First Friday Artwalk Steamboat Springs
Posted by Erik Ramstad on Tuesday, September 4, 2012 at 9:54 PM
By Erik Ramstad / September 4, 2012
Comment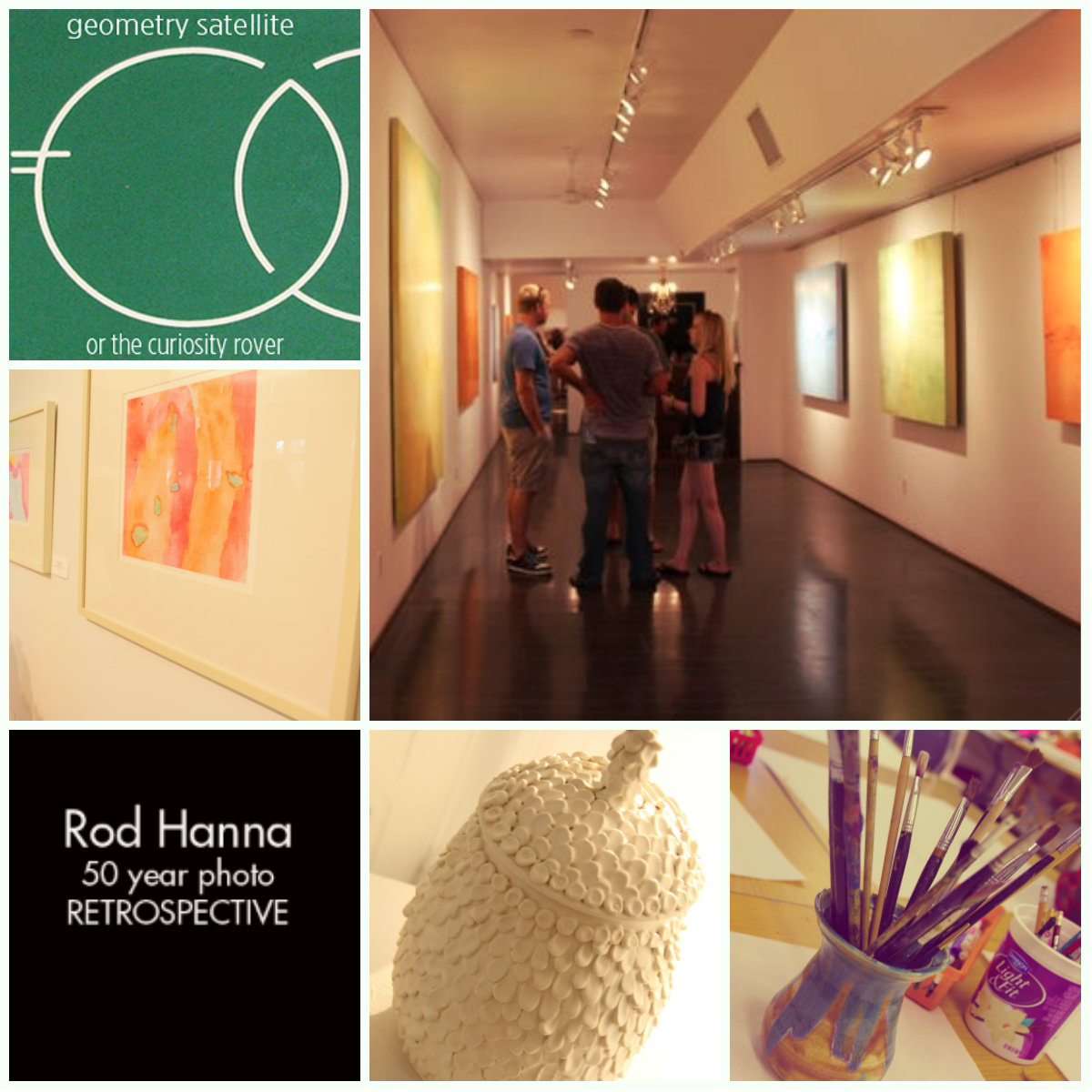 It's one of our favorite nights of each month, when the art loving community of Steamboat Springs turns out, en force, to celebrate the local galleries' monthly exhibits.  From emerging young artists curated by K Saari Gallery to a 50 year career retrospective from famed photographer, Rod Hanna, this month's First Friday artwalk in downtown Steamboat should not disappoint. 
Intricate clay pieces will be featured at the Depot's Member Gallery and the Steamboat Springs Arts Council's SummerArt show is still available for viewing.  Walls throughout downtown will be studded with oils, watercolors, giclees and acrylics.  The sidewalks will be bustling with creative afficianados, wine glasses will be filled and a feast for the senses will be everywhere.
Even the restaurants will get involved in the artistic action, with a Red contemporary satellite gallery located upstairs at Harwigs and local artists' featured on the walls of Creekside Cafe. 
This month, the buzz in the arts community is that noted art curator, Kimberly Saari, is collaborating with Park Myers (artistic director of Steamboat Springs Arts council) to create a pop up gallery in the retail shopping plaza at 7th and Lincoln (in the formerQuiksilver store).  The title "Geometry and the Curiosity Rover" provokes intrigue and the temporary show features 9 local and national artists in various mediums: Christie Ginanni Stepan, Beth Banning, Siobhan Feehan, Will Day, Park Myers, Susan Oehme, Derek Frech, and Kenneth Ober.

And when strolling through the cafes, galleries and museums along Steamboat's Lincoln Avenue, stop by SAM (Steamboat Art Museum) to see a 50 year retrospective of Steamboat photographer, Rod Hanna.  His caeer spans everything from an impressive stint in sports photojournalism to perfectly captured Steamboat vistas.  And his fall colors book is a perfect accessory for everybody's mountain home coffee table. 
We look forward to celebrating the arts with you, this Friday, September 7, 2012 at the downtown Steamboat First Friday Artwalk. And if you need 4 walls in Steamboat for those artistic must haves, be sure to give Jon a call at 970-819-6930.